Fall had not even begun and some Italian farm­ers already started to pick olives, as cli­mate issues led them to mod­ify their har­vest­ing oper­a­tions. Gradually from now until November, when it comes to the pro­duc­tion of high-qual­ity olive oil, mills will be fully oper­a­tional all over the Boot.

High tem­per­a­tures, on one hand, led to a dif­fi­cult man­age­ment of already scarce water resources, but on the other pre­vented the onset of var­i­ous dis­eases.
Last har­vest sea­son in Italy, accord­ing to esti­mates by the Institute of Services for the Agricultural and Food Market (ISMEA) based on data gath­ered by the Italian Agricultural Payments Agency AGEA, amounted to 182,000 tons — a 62 per­cent drop com­pared with the pre­vi­ous year and the poor­est cam­paign of the last few decades.
Nevertheless, qual­ity was often very high thanks to the efforts of pro­duc­ers who pur­sued excel­lence.
Experts have slightly higher expec­ta­tions for the 2017 – 2018 sea­son, which still suf­fered from the effects of a very cold win­ter fol­lowed by spring frosts and sum­mer drought.
"It is too early to pro­vide reli­able data, but we can say with cer­tainty that Italian vol­umes will be far below the aver­age," said Maria Gabriella Ciofetta, an expe­ri­enced taster work­ing with the Mediterranean Union of Oil Tasters, UMAO. ​"Since some regions like Lazio, Tuscany and Campania suf­fered adverse weather con­di­tions, we may assume a sig­nif­i­cant decrease."
An esti­mated drop in pro­duc­tion between 40 and 50 per­cent below the aver­age will be off­set how­ever by an increase of a few per­cent­age points com­pared with last sea­son, thanks to an upswing in pro­duc­tion in regions such as Sicily, Abruzzo and Liguria.
Considering that high tem­per­a­tures pre­vented the onset of the olive fruit fly and other dis­eases, and many farm­ers imple­mented irri­ga­tion sys­tems dur­ing peri­ods of drought, qual­ity can reach very high lev­els.
"Many are wor­ried since olives suf­fered from the heat wave at the expense of pulp and this can lead to hay-wood defect in the final prod­uct," Ciofetta observed. ​"In my opin­ion, it is too early to tell because extreme tem­per­a­tures in sev­eral areas have post­poned the process of oil pro­duc­tion in the fruits, lim­it­ing the occur­rence of some defects. Therefore, we can expect to taste excel­lent prod­ucts."
Frantoi Cutrera, in south-east­ern Sicily, was among the first to start har­vest. ​"We car­ried out a milling test and from September 20 we began to work at full throt­tle," Sebastiano Salafia told Olive Oil Times. ​"We thought we should antic­i­pate oper­a­tions, but some rains dur­ing the first week­end of September allowed us to start in our own time," he added, point­ing out that now their olives look great.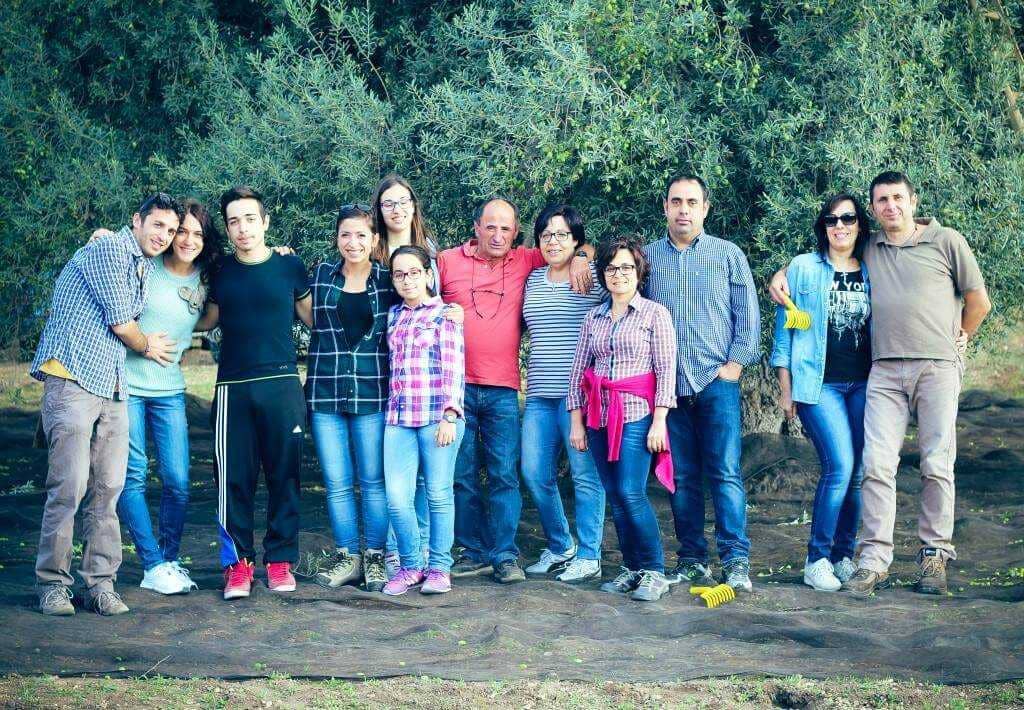 "We irri­gated our groves and this cer­tainly will help to improve qual­ity, even if yields will be lower, partly because the last rains increased the per­cent­age of water in fruits, and partly because pulp suf­fered a bit from high tem­per­a­tures. However, under these cir­cum­stances, we can reach a very high qual­ity," Salafia said, adding that their flag­ship extra vir­gin olive oil Primo, which won a Silver Award at 2017 NYIOOC, con­sisted entirely of Tonda Iblea — the first vari­ety they har­vested this sea­son.
Thanks to an early ripen­ing due to the far­m's prox­im­ity to the sea, Biancolilla and Moresca will be soon deliv­ered to Cutrera's mills, fol­lowed by the fruits of Cerasuola, Nocellara del Belice and Nocellara dell'Etna.
"Due to a very dry win­ter, as early as March we irri­gated our olive trees," said Mariagrazia Bertaroli of Tenuta La Pojana, who man­ages 1,500 plants in the rolling hills of Soave and Illasi, east of Verona. ​"Spring was alter­na­tively dry and rainy, so we con­tin­ued to moisten the ground to beat the sum­mer heat there­after," she told us, explain­ing that they could count on drip irri­ga­tion sup­plies for a large part of their orchards.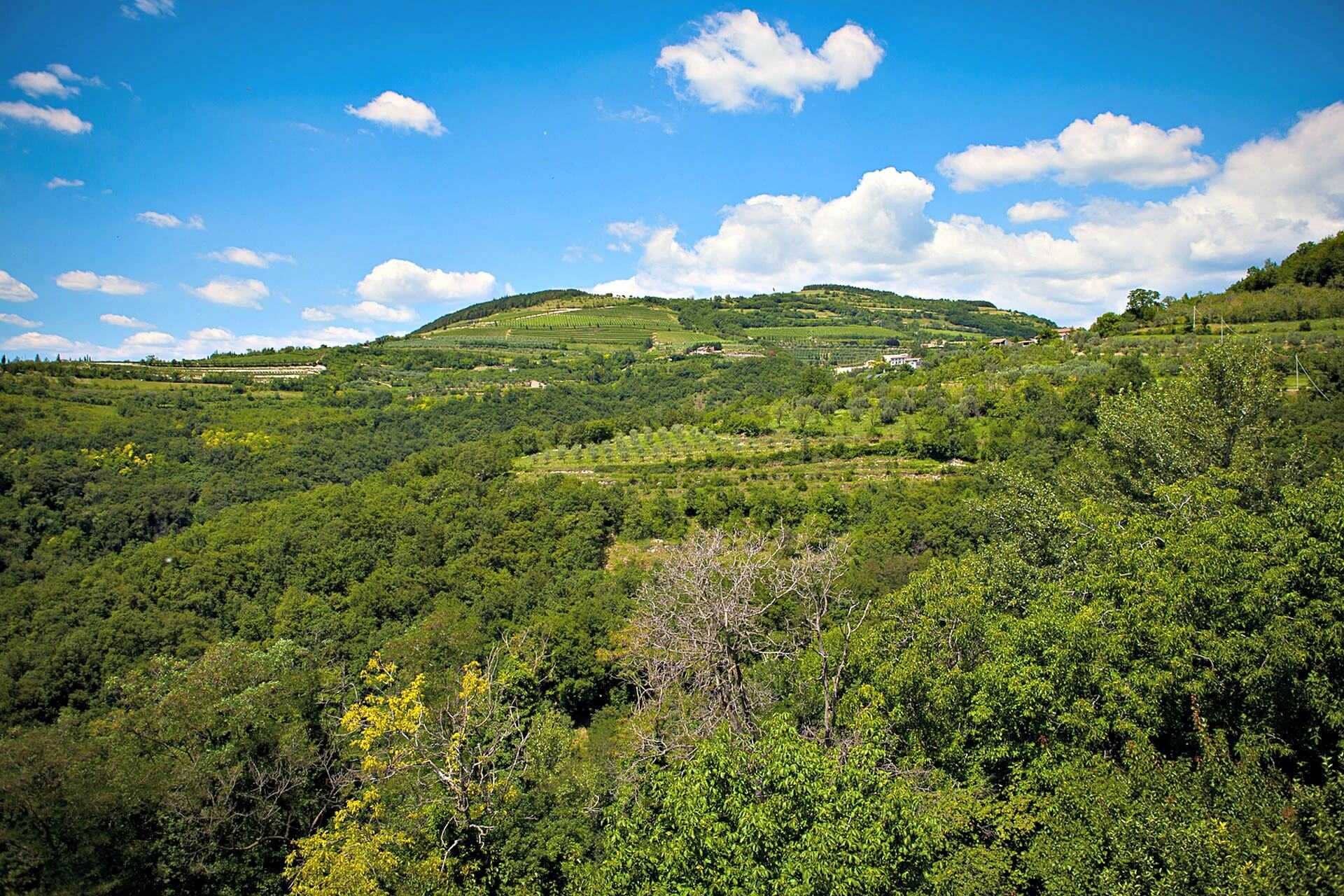 "We man­u­ally irri­gated the rest of the plants three times a week at night, accord­ing to a well-planned and ratio­nal man­age­ment of water," Bertaroli said, observ­ing that after a rich set­ting, fruits con­tin­ued to develop in a healthy way and the final amount will prob­a­bly be the same as last year.
Native vari­eties such as Grignano, Favarol and Trepp organ­i­cally grown with Maurino, Leccio del Corno, Leccino, Pendolino and Frantoio will be har­vested in October to com­pose high-qual­ity extra vir­gin olive oils with the inspi­ra­tional names of Armonia (har­mony), Un'arte (an art), Un'opera (an art­work), Un'idea (an idea).
The Lion of Carpineto is a 700-year-old olive tree which alone gives about 30 liters of a rare mono­va­ri­etal — or rather a sin­gle-tree vari­etal — of Saligna di Larino, and watches over the younger plants of Gentile di Larino, Frantoio, Moraiolo and Leccino at Parco dei Buoi, in Molise. ​"The area's micro­cli­mate saved our plants from tem­per­a­tures often over 30°C (86°F) even at night," said Francesco Travaglini, reveal­ing that cover crops played an impor­tant role in keep­ing soil and roots fresh.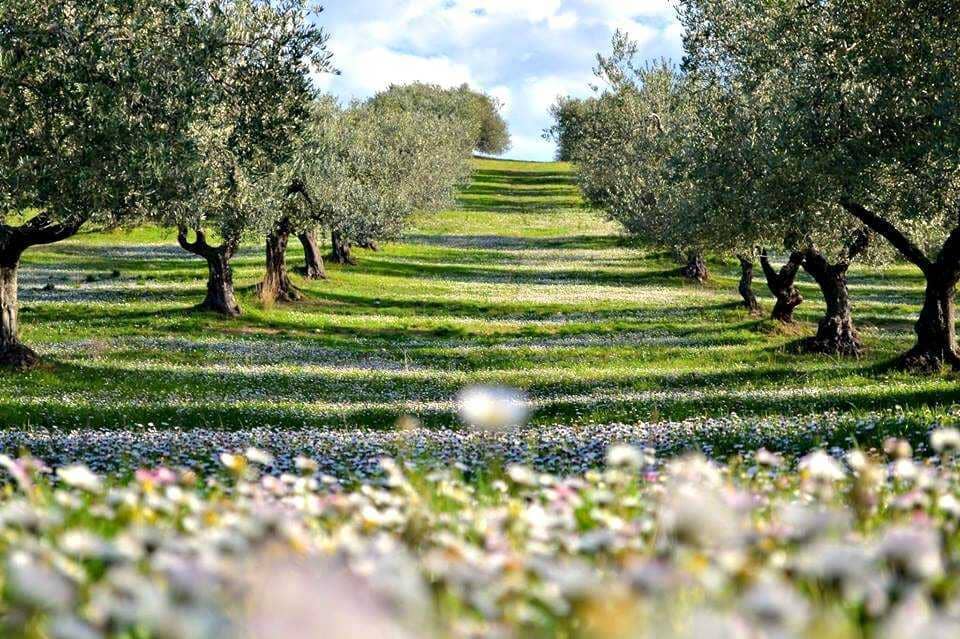 "High tem­per­a­tures, on one hand, led to a dif­fi­cult man­age­ment of already scarce water resources, but on the other pre­vented the onset of var­i­ous dis­eases," he observed. In late July, storms gave relief from the heat, but a severe hail­storm knocked about 30 per­cent of olives to the ground. ​"Dents on fruits due to hail­stones healed fast thanks to the heat and to a cop­per-based treat­ment we car­ried out," the pro­ducer explained. ​"Despite the quan­ti­ta­tive decline, the olives look great and I think we can reach high lev­els again."

---