Portugal expects a 15 per­cent dip in its olive oil yield this year. Yet, despite the decrease, there is a sense of opti­mism in the world's sev­enth-largest olive oil pro­ducer nation as swaths of pre­vi­ously fal­low ter­ri­tory are becom­ing newly avail­able for olive cul­ti­va­tion.

Thanks to the remark­able work that has been done by our olive grow­ers and agri­cul­tural entre­pre­neurs, it has been pos­si­ble to move from a deficit sce­nario to a sit­u­a­tion which gen­er­ates sur­pluses.
According to fig­ures from the International Olive Council, Portuguese pro­duc­ers are largely expe­ri­enc­ing an off-year in this cam­paign but still man­aged to pro­duce 115,00 tons of olive oil. This rep­re­sents a 65 per­cent increase from the pre­vi­ous off-year and is the sec­ond-high­est yield for Portugal in the past half-decade.
Luís Medeiros Vieira, the Secretary of State of Agriculture and Food, told Olive Oil Times that the small Iberian nation has expe­ri­enced sub­stan­tial growth in the olive oil pro­duc­tion sec­tor, mov­ing from a net importer to a net exporter in a decade.
"Ten years ago, Portugal was a coun­try with a deficit of olive oil," he said. ​"In the last decade, thanks to the remark­able work that has been done by our olive grow­ers and agri­cul­tural entre­pre­neurs, it has been pos­si­ble to move from a deficit sce­nario to a sit­u­a­tion which gen­er­ates sur­pluses."
A large por­tion of this growth has been due to agri­cul­tural devel­op­ments in the south­ern region of Alentejo. Stretching from the Atlantic Ocean to the Spanish bor­der, Alentejo makes up more than one-quar­ter of the country's land area and is home to about 85 per­cent of Portugal's olive groves.
"This is a region that has grown very strongly in recent years, because it has made a very sig­nif­i­cant invest­ment in irri­ga­tion, in dams to make water reten­tion and irri­gate new olive groves," Medeiros Vieira said.
One notable project allow­ing olive groves to pros­per in a region fac­ing increas­ingly hot and dry con­di­tions is the Alqueva Dam. The dam has cre­ated Europe's largest human-made lake on the River Guadiana in the north­west­ern cor­ner of Alentejo.
This new reser­voir now irri­gates slightly more than 240,000 acres of land and is set to increase its total irri­ga­tion capac­ity by an addi­tional 180,000 acres by 2020.
According to the EDIA, a pub­lic com­pany respon­si­ble for the dam's con­struc­tion, the Alqueva reser­voir can pro­vide farm­ers with suf­fi­cient water for four years with­out rain.
"We have enough water to the point when I'm five years into a drought and not wor­ried about water," José Dariush Leal de Costa, a local farmer, told Reuters.
However, not every­one in this region that is steeped in long-held tra­di­tions is in favor of the expan­sion. Environmental activists warn that the newly flooded areas will destroy wildlife habi­tats and that more pro­duc­tive land will encour­age the increased use of inten­sive and pol­lut­ing agri­cul­tural prac­tices.
In a place where cork is still har­vested using locally hand­made axes and agri­cul­tural invest­ment has been low, life­long farm­ers are skep­ti­cal of new invest­ment from big busi­nesses.
Some, such as José Núncio, the pres­i­dent of Portugal's National Federation of Irrigators, worry that cen­tral con­trol of water dis­tri­b­u­tion by EDIA will hurt farm­ers and called for the man­age­ment of the dam by a coop­er­a­tive.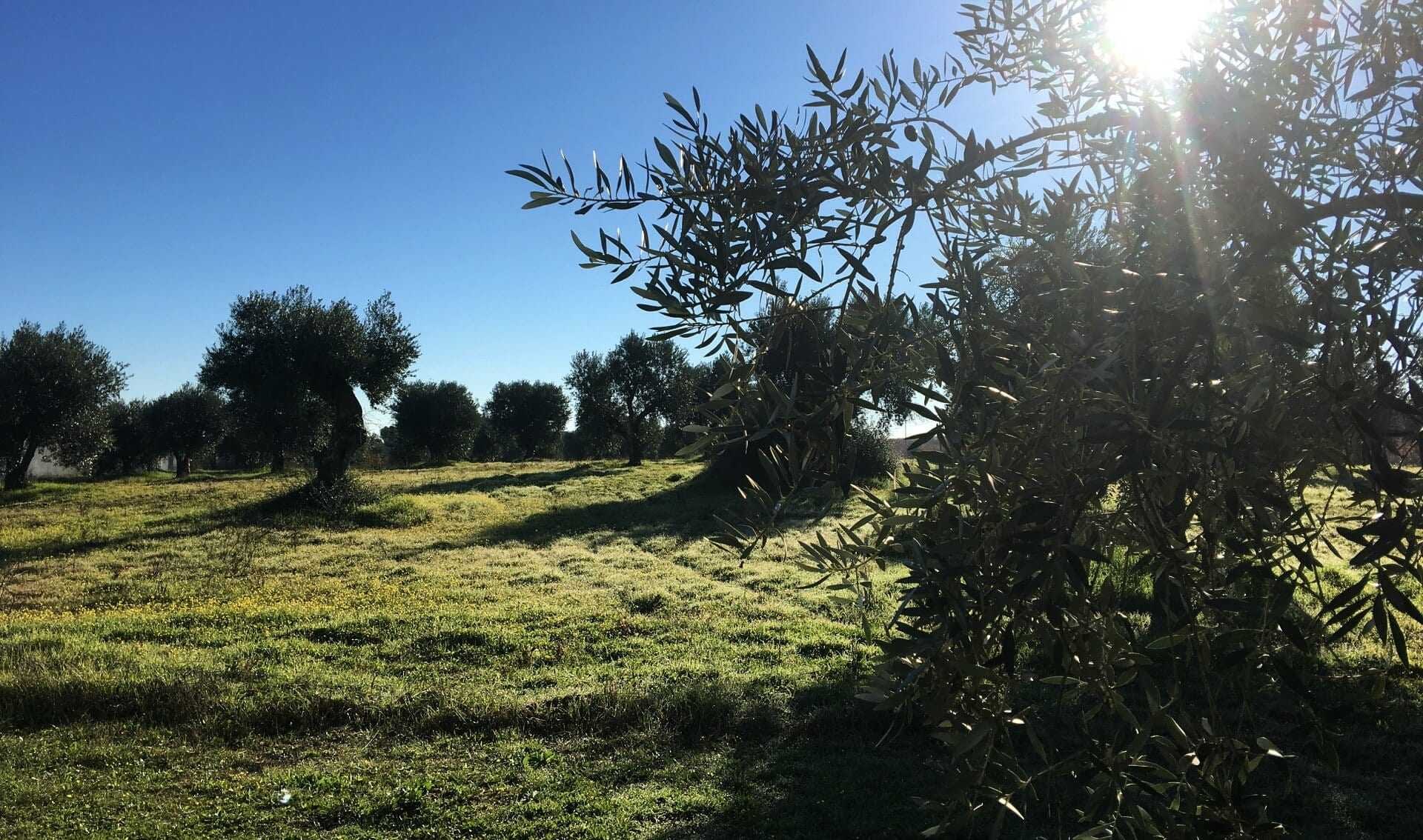 "Farmers should be given the pos­si­bil­ity to choose whether the sec­ondary net­work of the irri­ga­tion block in which they are inte­grated, is man­aged cen­trally or by an asso­ci­a­tion of irri­ga­tors," he told a local radio sta­tion.
José Salema, EDIA's chief exec­u­tive, quickly dis­pels these types of crit­i­cism. He called the project a ​"green bar­rier to deser­ti­fi­ca­tion" and said the most effi­cient way to man­age the reser­voir water usage is cen­trally.
Salema also asserted that the Alqueva Dam increases envi­ron­men­tal aware­ness. He pointed to new invest­ments in drip irri­ga­tion as proof that farm­ers are tak­ing water con­ser­va­tion just as seri­ously despite the life­line cre­ated by the dam.
Some local olive oil pro­duc­ers are wor­ried about the pro­lif­er­a­tion of the high-den­sity farms set up by multi­na­tional firms in the new irri­gated tracts of land. Alentejo has devel­oped an inter­na­tional rep­u­ta­tion for its prized PDO oils with indige­nous vari­eties like Galega, Bical and Cordovil. There are con­cerns that the mass pro­duc­tion of inten­sively-farmed Arbequina and Hojiblanca for bulk export will ​"water down" the hard-earned rep­u­ta­tion of the region.
Meanwhile, it is hard to argue against the eco­nomic results of the dam. Unemployment in Alentejo fell to 8.4 per­cent last year, well below the national aver­age, and the dam has got­ten a lot of the credit.
"There are more jobs, new crops, which is always great for the region," Helder Martins, a local farmer, told Reuters.
While the dam and reser­voir bring much-needed reprieve to an area that suf­fered from a severe wild­fire ear­lier in the year, Secretary Vieira said that olive grow­ers and farm­ers must con­tinue to inno­vate as prob­lems caused by cli­mate change will con­tinue.
"Climate change will pose chal­lenges to agri­cul­ture in gen­eral terms," he said. ​"We have to find ways to mit­i­gate the effects since we can­not fully resolve these sit­u­a­tions."
"On the one hand, water reten­tion, invest­ing in infra­struc­tures such as dams; and, on the other hand, find­ing vari­eties that are more adjusted and resis­tant to drought," he added. ​"Deep down, that's what we're doing."
---
---