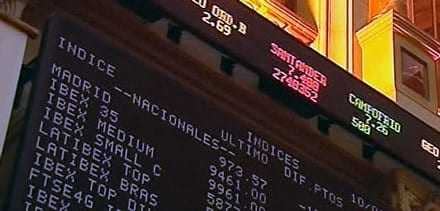 Spain has pumped out a record 1.59 mil­lion tons of olive oil this sea­son, accord­ing to fig­ures to March 31 released today (April 26) by Spain's Olive Oil Agency (AAO).

With milling nearly com­plete for 2011/12, the fig­ure eas­ily super­sedes the country's pre­vi­ous high of nearly 1.42 mil­lion tons in 2003/04.
More than 7.58 mil­lion tons of olives have been processed since October, with an aver­age yield of 21.1 per­cent, 0.64 points up from last sea­son, accord­ing to the AAO. The vast bulk of pro­duc­tion took place in November and December, with 653,000 tons in the lat­ter month alone — no doubt thanks largely to a har­vest with no rain.
A new record for exports for October-March — 418,100 tons — also appears to have been set, though the March fig­ures are still pro­vi­sional. ​"This fig­ure is of great sig­nif­i­cance," says the AAO, ​"because it rep­re­sents a 3 per­cent rise on the record set last year and 21 per­cent in rela­tion to the aver­age (for the same period) for the last four years.
Interestingly, imports into Spain have also risen, though the AAO offers no expla­na­tion, merely not­ing the total of 34,000 tons to March 31. That's up 70 per­cent on the same period last year and 13 per­cent on 2009/10.
On the domes­tic front, inter­nal demand of 304,000 tons so far is up six per­cent rel­a­tive to last year and nine per­cent above the aver­age for the four pre­vi­ous sea­sons.
Spain now has a record level of olive oil stocks — 1.38 mil­lion tons, up from 1.13 mil­lion the same time last year.
Table olives
Spain's table olive har­vest, mean­while, is down 14 per­cent rel­a­tive to this time a year ago, with just 519,710 tons, of which 156,210 have been exported and 90,450 sold inter­nally.
---