In its lat­est effort to encour­age Spanish olive oil pro­duc­ers to strive for the high­est qual­ity, the Ministry of Environment and Rural and Marine Affairs pre­sented three com­pa­nies the ​"Best Olive Oil in Spain" award for the 2010 – 2011 cam­paign Wednesday in Córdoba.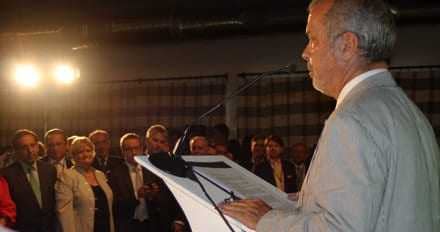 The cer­e­mony, attended by gov­ern­ment offi­cials, olive oil indus­try pro­fes­sion­als and the press, coin­cided with the Beyond Extra Virgin con­fer­ence. The judges for the awards con­sisted of the min­istry's own panel of experts.
In the cat­e­gory for ​"fruity bit­ter green oils" the jury decided to award the prize to Montes Manuel Marin, Priego de Córdoba (Córdoba) call­ing it ​"a very intense fruity oil of green olives, bal­anced, har­mo­nious and com­plex. Between its con­stituent notes, mainly green, it shows apple, grass, almonds and cin­na­mon. The palate is very aro­matic, with bit­ter almond of alloza and spicy medium to high inten­sity, all very bal­anced and per­sis­tent."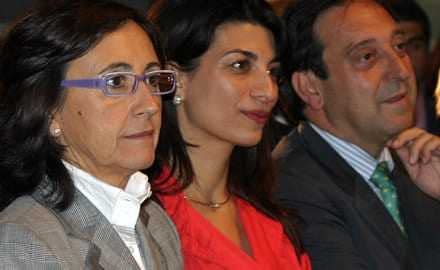 Among ​"sweet green fruity oils" the prize went to Labrador, SAT, Fuente de Piedra (Málaga). Its oil was defined as ​"intense fruity, com­plex, green olive, herb, and tomato alloza. The palate is very aro­matic, per­sis­tent and full bod­ied. Sweet entry, has a medium bit­ter­ness, some­what spicy and nutty, all very bal­anced." Labrador also won the Mario Solinas award a few weeks ago in the robust cat­e­gory.
For the ​"ripe fruity oils" the prize went to LA Canalejo, SL, Mérida (Badajoz). The jury found Canalejo ​"an intense fruity olive oil, mixed with green notes and ripe. Highlights of apple and tomato, herb and green almond with light inten­sity and with greater inten­sity in the notes of other ripe fruit and almonds, also mature. The palate entry is sweet, slightly bit­ter, some­what spicy, very nutty and very well bal­anced."
Finally, the min­istry added a new cat­e­gory for extra vir­gin olive oils of organic pro­duc­tion which went to Moli Dels Torms, SL, Els Torms (Lleida), whose oil was defined as ​"fruity green olive, com­plex with notes of apple, grass and green almond, some­what ripe apple and very bal­anced. The palate entry is sweet, slightly bit­ter, some­what spicy with almond."