Olive farm­ing is rapidly devel­op­ing in Herzegovina, which locals believe is poised to become the next ​"star" of the olive oil world.
Situated directly east of Croatia, Herzegovina is the south­ern­most and slightly smaller of the two regions that com­prise Bosnia and Herzegovina.
Our two oils that com­peted and won awards at the com­pe­ti­tion in New York is an indi­ca­tor of the great poten­tial of olive grow­ing in Herzegovina.
"We are tak­ing big steps for­ward," said Marko Ivanković, direc­tor of the Federal Agro-Mediterranean Institute Mostar.
See Also:
Celebrating the Fruit of An Ancient Tree in Montenegro
The tra­di­tion of olive cul­ti­va­tion in the region is exten­sive. Olives have been present in this area since ancient times. Evidence of olive oil pro­duc­tion can be dated back to Roman remains in Čapljina and Mogorjelo, in south­west­ern Herzegovina.
Occasionally olives have been planted along with vine­yards and in back­yards for cen­turies, but orga­nized cul­ti­va­tion has only recently begun.
From 1977, the num­ber of olive trees in Herzegovina has increased dra­mat­i­cally, ris­ing from 6,000 to the cur­rent 87,000, cov­er­ing 350 hectares. In the past 45 years, the num­ber of olive trees has increased by 1,450-percent, a record level for the European Mediterranean.
The struc­ture of the region's olive farms is also inter­est­ing: there are 10 large ones, includ­ing that of Dragan Mikulić, with 7,000 trees on 50 hectares in Ljubuški. In addi­tion to the large ones, more than 200 smaller ones start with a size of 0.3 hectares per farm.
"Most of the new plan­ta­tions have been built in the last 10 years or so," said Ivanković.
Along with the rise of plant­ing, olive pro­cess­ing also devel­oped. Slavko Ramljak, the owner of one of the first oil mills, remem­bers how Herzegovinian olive grow­ers began to learn when to pick and process har­vested fruits.
"Initially, they did not know that they had to bring the olives to the oil mill as soon as pos­si­ble to be processed within 24 hours," he said. ​"Today, they prop­erly store olives in boxes, unlike when they were stored in buck­ets or plas­tic bags and when they did not sep­a­rate dam­aged fruits."
"They used to col­lect and drop fruits to have more oil, which reduced its qual­ity. That is no longer hap­pen­ing," Ramljak added.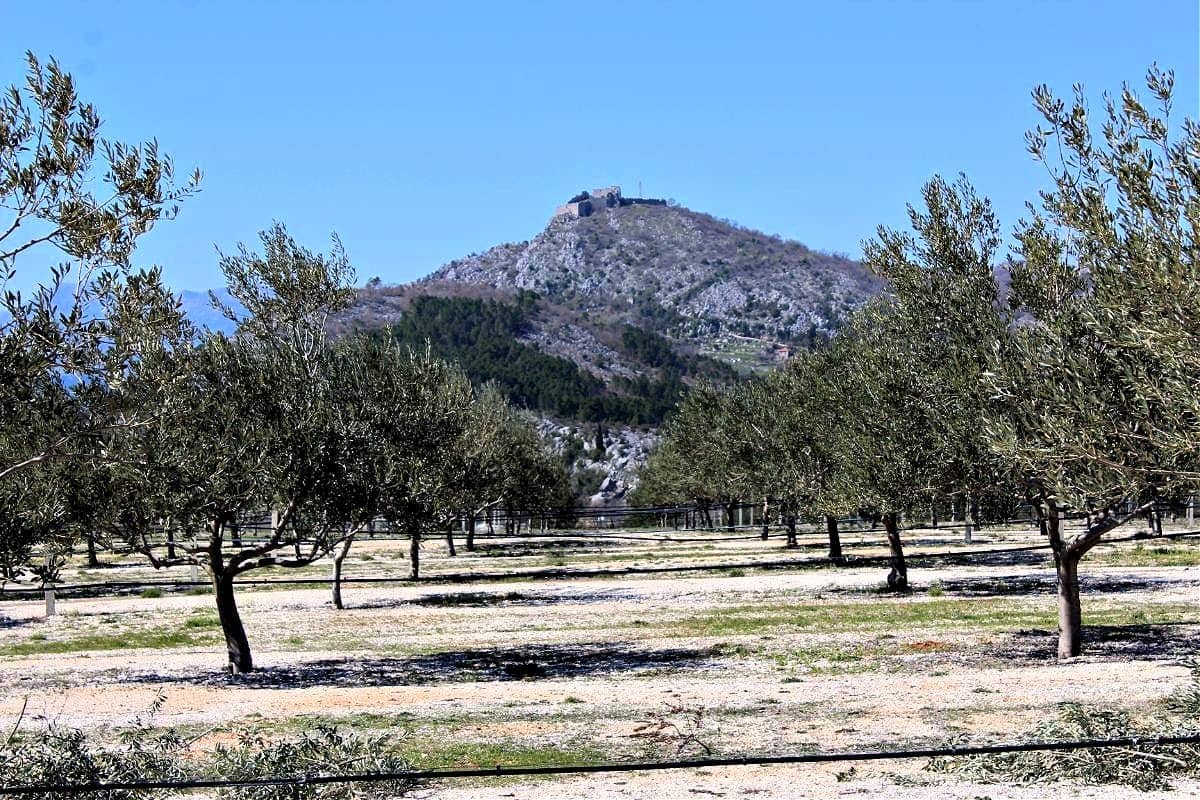 Ivanković con­firmed Ramljak's rec­ol­lec­tions. About 10 years ago, the Federal Agro-Mediterranean Institute Mostar orga­nized the ​'Olive Days 2011' event. Only 24 sam­ples of olive oil arrived for eval­u­a­tion.
"Then, and a few years later, there were oils of all classes, from lam­pante to vir­gin to extra vir­gin olive oils," Ivanković said. ​"In the mean­time, the sit­u­a­tion has changed in favor of pre­mium oils. All oils are now in the ​'extra vir­gin' class."
At the 2021 NYIOOC World Olive Oil Competition, Bosnia and Herzegovinian oil was awarded for the fourth con­sec­u­tive year. However, two pro­duc­ers from the coun­try were awarded for the first time.
The Škegro Family Winery won a Gold Award for its Krš brand, a medium blend of Leccino, Oblica, Pendolino and Cipressino olives. Meanwhile, the Slavko Čula fam­ily earned a Silver Award for Mandino, its medium blend of Leccino, Pendolino and Istrian Bjelica olives.
"Our two oils that com­peted and won awards at the com­pe­ti­tion in New York is an indi­ca­tor of the great poten­tial of olive grow­ing in Herzegovina," Ivanković said.
The Federal Agro-Mediterranean Institute Mostar will encour­age other olive grow­ers to par­tic­i­pate in future edi­tions of the NYIOOC.
Ivanković claims that Herzegovinian oils do not lag behind Spanish, Italian, Greek or other oils from far more famous olive oil-pro­duc­ing coun­tries in terms of qual­ity.
As part of the European Union project, ARISTOIL, which is ded­i­cated to research­ing and pro­mot­ing ​"high phe­no­lic olive oil," Herzegovinian oils have been shown to have polyphe­nol counts as high as any oth­ers: as much as 600 mil­ligrams per kilo­gram.
As part of the project, the researchers ana­lyze the phe­no­lic com­po­nents in olive oil using an inno­v­a­tive nuclear mag­netic res­o­nance tech­nique, liq­uid chro­matog­ra­phy and spec­tropho­tom­e­try, all to sci­en­tif­i­cally demon­strate the health value of the olive oil.
Herzegovina is located between the Adriatic Sea in the south­west­ern cor­ner and the high con­ti­nen­tal moun­tains of the Western Balkans in the north. Miro Barbarić, an expert asso­ciate of the Federal Institute, said the whole region is not entirely suit­able for olive grow­ing.
However, he added that the area of​Herzegovina, for the most part, does not exceed an alti­tude of more than 400 meters. As such, it is suit­able for grow­ing olives with its sub-Mediterranean cli­mate.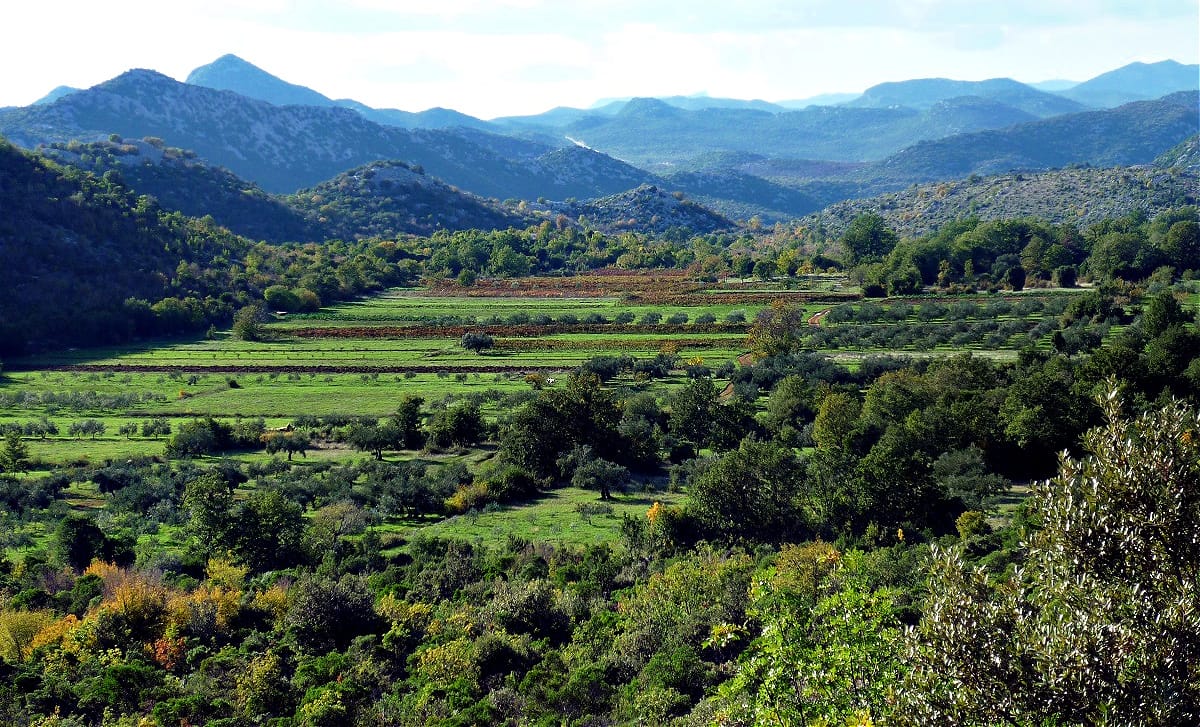 "According to Köppen's cli­mate clas­si­fi­ca­tions, these local­i­ties of macro-regions are in the sub­type of cli­mate which is man­i­fested by two char­ac­ter­is­tics, namely the Mediterranean cli­mate with dry and warm sum­mers, where the aver­age monthly tem­per­a­ture in the cold­est month is between 4 ºC and 13 ºC," he said.
The soil is rocky, rich in min­er­als, and the most com­mon vari­eties are Oblica, Leccino, Pendolino and Istarska bjel­ica. Others such as Frantoio, Buža, Ascolana tenere, Drobnica, Levantinka, Lastovka, Carolea, Coratina and Ciperssino have also been planted.
Ivanković said that he plans to increase the amount of land ded­i­cated to olive cul­ti­va­tion in Herzegovina.
"In the next medium-term period, the goal is to reach 1,000 hectares of olive trees," he said.
He hopes the expan­sion of olive grow­ing will pro­mote olive oil con­sump­tion, which is now only 0.24 liters per capita.
He added that increas­ing the pro­duc­tion of extra vir­gin olive oil from the cur­rent 260,000 liters to one mil­lion liters would elim­i­nate the need for imports, which cur­rently amount to 590,000 liters each year, worth roughly €2 mil­lion.
Increasing pro­duc­tion may even allow some farm­ers to expand their exports. Currently, Herzegovina exports about 9,800 liters of olive oil val­ued at €20,000.
Future research, said Ivanković, will focus on olive oil's health ben­e­fits by pro­mot­ing it as a func­tional food accord­ing to E.U. leg­is­la­tion 432/2012, which indi­cates the pre­ven­tive effect of olive oil on car­dio­vas­cu­lar dis­eases.
To this end, the Herzegovinian Association of Olive Growers (HUUM) was founded last year. Josip-Lola Matić, a promi­nent olive grower and oil pro­ducer from the Broćanac, was named pres­i­dent.
---