Suzan Kantarci Savas views each sam­ple of olive oil she is about to taste as the begin­ning of a jour­ney. The oppor­tu­nity to peer into the ded­i­ca­tion of its pro­ducer and the cul­ture behind it makes her happy, she says. And her enthu­si­asm is felt by every­one else in the room.
Kantarci Savas (31) is the youngest mem­ber of the elite panel of judges for the New York International Olive Oil Competition (NYIOOC), the largest and most pres­ti­gious olive oil com­pe­ti­tion in the world. She serves among renowned experts from 9 coun­tries who ana­lyze entries each year to deter­mine the year's best olive oils.

Behind this young woman, there is great pro­fes­sion­al­ism that will be very use­ful in the olive oil indus­try in Turkey.
NYIOOC President Curtis Cord recruited Kantarci Savas, who was just 29 at the time, when he was look­ing for a pro­fes­sional taster to rep­re­sent Turkey on his 2015 panel. ​"Suzan was a prodigy with out­stand­ing cre­den­tials for her young age," Cord noted. ​"And she clearly had a rare pas­sion for her craft that was imme­di­ately evi­dent to her col­leagues on the panel."
NYIOOC Panel Leader Antonio G. Lauro con­curred: ​"I have been able to appre­ci­ate Suzan's safety and great sen­si­tiv­ity in assess­ing the qual­ity of olive oils, always unhur­ried and deci­sive with her use of descrip­tors. My ini­tial sur­prise was that Suzi (as we lov­ingly call her) reached sim­i­lar con­clu­sions to those of the more expe­ri­enced judges."
"We don't speak only about the qual­ity of olive oils in the com­pe­ti­tion, rather there is always a dis­cus­sion about pos­si­ble tech­no­log­i­cal or agro­nomic causes of the out­comes. Behind this young Turkish woman, there is great pro­fes­sion­al­ism that will be very use­ful in the olive oil indus­try in Turkey," Lauro said.
Kantarci Savas grew up in Ayvalik, Turkey's famed olive-pro­duc­ing region that has inspired artists for cen­turies with its nat­ural beauty. Nevertheless, she set­tled on the decid­edly left-brain study of num­bers, earn­ing a mas­ter's degree in sta­tis­tics (she is cur­rently a PhD can­di­date in the Statistics Department at Dokuz Eylul University in Izmir).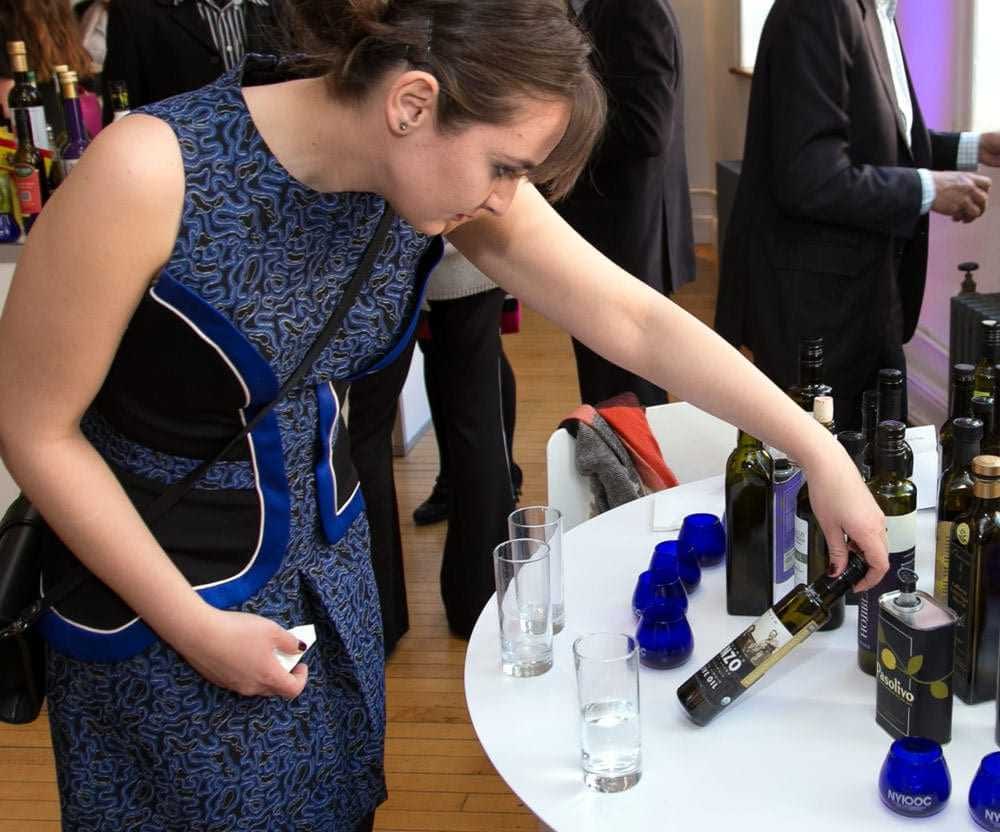 In 2007, Kantarci Savas attended the har­vest fes­ti­val orga­nized by the Ayvalık Chamber of Commerce and it was there, talk­ing with Selim Kantarcı and Mustafa Tan, that her inspi­ra­tion was sparked and she began to apply her sta­tis­ti­cal analy­sis to research on olive cul­ti­va­tion and oil pro­duc­tion. The title of her master's the­sis was: ​"Multi-Expert Decision-Making by Using 2 Tuple Fuzzy Linguistic Representation and its Application to Olive Oil Sensory Evaluation."
She stud­ied with Efendi Nasiboğlu for sev­eral years and assisted panel leader, Ummuhan Tibet, at Turkey's National Olive Oil Council.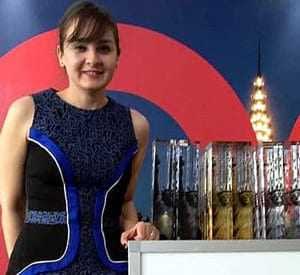 In 2011, she caught the eye of admin­is­tra­tors at the International Olive Oil Council who awarded her a schol­ar­ship for a uni­ver­sity course in the organolep­tic assess­ment of vir­gin olive oil at the University of Jaén (Spain), rep­re­sent­ing the National Olive and Olive Oil Council of Turkey.
It was in Jaén that Kantarci Savas learned to explore much more than an olive oil's pun­gency or bit­ter­ness: ​"People don't just taste olive oil, they also dis­cover them­selves," she said.
These days, she is work­ing on a book about olive oil with recipes from the regional cui­sine of Ayvalik passed down through her fam­ily, and she is prepar­ing for her third trip to New York this April to join her col­leagues from around the world at the 2017 NYIOOC.
"Her young age does­n't deceive us," Lauro con­cluded. ​"With Suzan the dis­cus­sion of olive oil is always at the high­est level."

---