Twenty olive oils from Greece have been awarded ​"Best in the World" at the 2016 New York International Olive Oil Competition (NYIOOC). Greece sub­mit­ted 180 oils to the NYIOOC, more than any other coun­try besides Italy, who entered 184.
The high num­ber of con­tenders is indeed a sign that Greek pro­duc­ers are striv­ing for qual­ity and to dis­tin­guish their brands in the mar­ket­place. Yet only 11 per­cent of those took home awards, com­pared to last year's 21 per­cent, and Italy's 59 per­cent.

Their suc­cess rate, which fell from 22% last year to just 11% this time, will no doubt lead many to take a hard look at their pro­duc­tion processes.
"We Greeks are stub­born," said a Greek olive oil pro­ducer who attended the press event and wished to remain anony­mous. ​"Many need to change their ways to improve the qual­ity of their oil, but we are con­vinced we are already the best. Ego gets in the way."
See Also: The Best Greek Olive Oils for 2016
​"Last year (at the 2015 NYIOOC) we thought we were see­ing a clear upward trend when 22 per­cent of the Greek brands were awarded — a promis­ing improve­ment from the 15 per­cent rate of suc­cess the year before," said Curtis Cord, the NYIOOC pres­i­dent. ​"This year's dis­ap­point­ing show­ing will no doubt lead many to take a hard look at their pro­duc­tion processes."
Greek oils shine on store shelves with inno­v­a­tive brand­ing and strik­ing pack­ag­ing designs. And twenty olive oils wowed the panel of 15 expert judges with the qual­ity of the juice inside the bot­tles. Two olive oils from Greece were awarded Best in class, eight received Gold awards and ten Silver.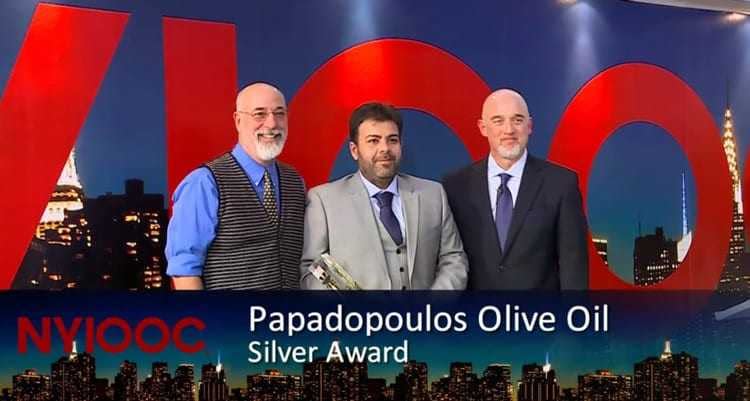 One of those sil­ver awards went to Oliorama Exclusive Bio, an early-har­vested oil from Ancient Olympia. Maria Spiliakopoulou, who pro­duces Oliorama, was over­come with joy upon hear­ing the news of her win at the press con­fer­ence. ​"It's a very, very highly esteemed com­pe­ti­tion," she said. ​"Whoever wins, wins pres­tige." She's been mak­ing olive oil for thirty years. ​"Every sin­gle part of the process has to be per­fect."
"We're thrilled," said Dino Pierrakos, who took home a Silver award for his family's Laconiko Olio Nuovo for the third year in a row. Perfected over four gen­er­a­tions, his sin­gle estate Koroneiki olives are hand­picked in Trinisa, Laconia, off the sandy beaches of south­ern Greece. Laconiko is unfil­tered; ​"The sed­i­ment sinks as the oil trav­els across the Atlantic," he said.
Argali, a del­i­cate Koroneiki from Greece, was among the Best in Class. Argali's organic, highly sus­tain­able approach ensures the pro­tec­tion of nat­ural resources. They don't even irri­gate their trees.
For the full list of win­ners, visit bestoliveoils.org.