On a warm day of early June, we drove across the green heart of Italy and cher­ished the grace­ful pro­file of the land­scape which sur­rounds Castello Monte Vibiano Vecchio.

People who lived here over the ages took care of this ter­ri­tory with love and respect. This is what we do today and the way to get the best from your land.
When I talked with Lorenzo Fasola Bologna about the two Gold Awards received at the 2017 NYIOOC, I felt his pas­sion and desire to do bet­ter, even though some impres­sive goals have already been achieved by the Umbrian farm.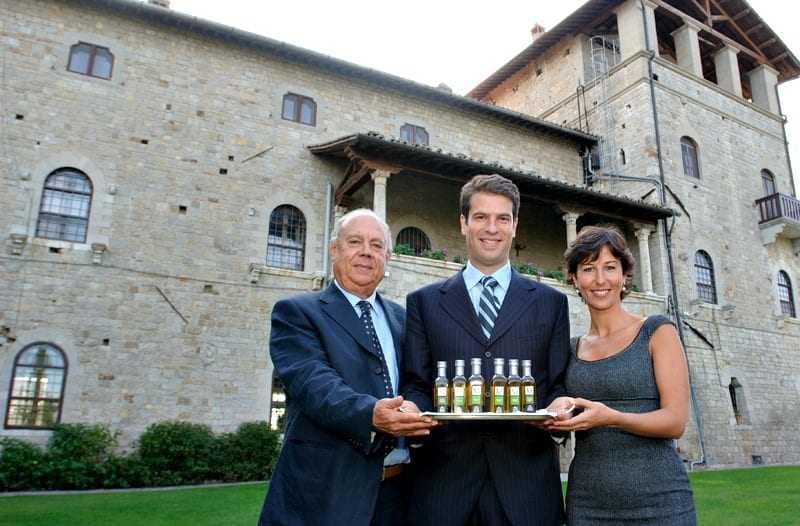 He joined his father Andrea Fasola Bologna in the man­age­ment of the com­pany in 1998 and they deci­sively took the path to sus­tain­abil­ity with a num­ber of mea­sures which led to ​'360 green' rev­o­lu­tion. ​"We reduced the envi­ron­men­tal impact and achieved the com­plete sus­tain­abil­ity of pro­duc­tion, enhanc­ing both the qual­ity of prod­ucts and the qual­ity of life of peo­ple and ter­ri­tory," he pointed out, remark­ing that over the years, 10,000 trees of dif­fer­ent types have been planted.
In 2008 the com­pany received the cer­ti­fi­ca­tion #00001 by the inde­pen­dent author­ity DNV, in accor­dance with the inter­na­tional stan­dard ISO 14064, for cut­ting its green­house gas emis­sions. As the first farm to ful­fill this tar­get, they went from 287 tons to minus 764 tons of CO2 in a few years.
See Also:The Best Olive Oils from Italy
Now, in addi­tion to a spe­cial focus on sus­tain­able phy­tosan­i­tary man­age­ment, they only use biodiesel-pow­ered trac­tors and elec­tric vehi­cles. Energy is pro­duced by pho­to­voltaics pan­els, while fur­ther energy-sav­ing arrange­ments, like the imple­men­ta­tion of albedo effect on roofs, allow to cut sev­eral tons of CO2.
"Today, sus­tain­abil­ity is a trendy con­cept, but in those years our envi­ron­men­tally friendly atti­tude was ground­break­ing," Fasola Bologna told me. ​"We believe that this is the foun­da­tion of a healthy future, but above all the start­ing point for qual­ity since I think that olive trees must grow in an envi­ron­ment as healthy as pos­si­ble."
We walked in the shade of a sec­u­lar olive grove, along path­ways that were once walked by Etruscans, who gave the name Vubia to the Roman clan that col­o­nized the area. A wall from that time still stands as a bor­der between olive trees and vines.
"The energy of this place seems to act on the prod­ucts of the soil that are always excel­lent," said Lorenzo's sis­ter, Maria Camilla Fasola Bologna. ​"And in fact, his­tor­i­cal evi­dences enriched by leg­ends tell us that peo­ple who lived here over the ages took care of this ter­ri­tory with love and respect. This is what we do today and the way to get the best from your land."
From the ori­gins of this place, they named Vubia the blend of Moraiolo, Leccino, Frantoio and Dolce Agogia which won a Gold Award, thanks to its excel­lent sen­so­r­ial com­bi­na­tion of arti­choke, sweet almond and herbs with enjoy­able bit­ter­ness and pun­gency.
The fam­ily earned another Gold Award for their Tremilaolive Monocultivar Borgiona, which is made up of a native vari­ety and took its name from the num­ber (trem­ila means three thou­sand) of olives typ­i­cally needed to pro­duce half liter of their extra vir­gin olive oil.
They can count on 14,000 olive trees, of which the most ancient are esti­mated to be about four hun­dred years old. Eleven dif­fer­ent vari­eties includ­ing Moraiolo, Frantoio and Dolce Agogia, and other less com­mon cul­ti­vars such as Rosciola di Panicale, Rosciola Umbra, Limona, San Felice, Pocciolo, Nostrale di Rigali, Borgiona and Capolga Umbra, give life to a unique ​'sec­u­lar' blend, char­ac­ter­ized by notes of aro­matic herbs.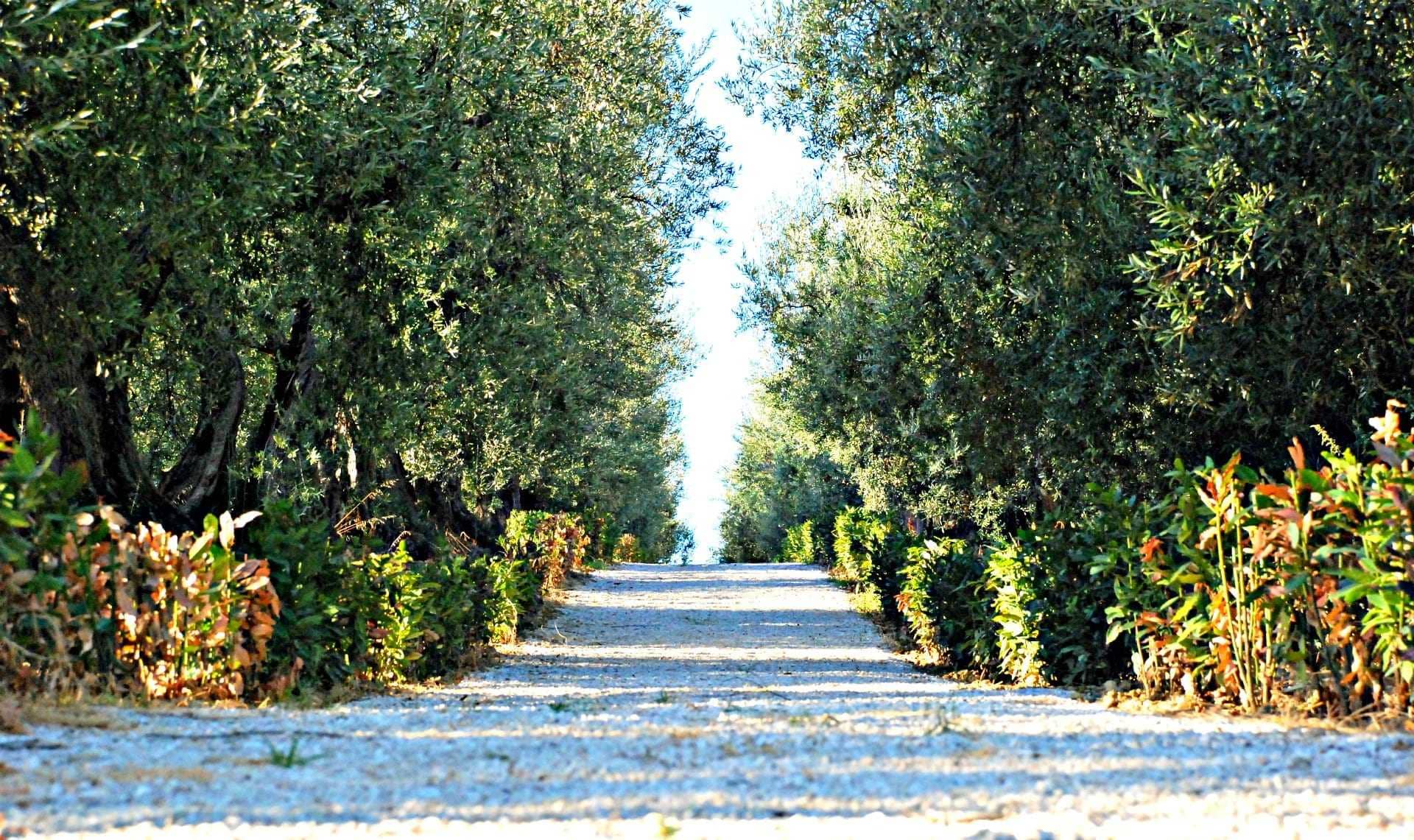 A study car­ried out by the CNR of Perugia allowed Castello Monte Vibiano Vecchio to be among the first to use the DNA recog­ni­tion for cer­ti­fy­ing extra vir­gin olive oil. ​"We receive a part of olives from small pro­duc­ers of this area," Lorenzo Fasola Bologna explained. ​"They only cul­ti­vate local vari­eties accord­ing to our sus­tain­able and cer­ti­fied approach, and we want to pro­vide our con­sumers a ver­i­fied qual­ity assur­ance."
They cer­tify all their prod­ucts, includ­ing a new frozen sin­gle-dose extra vir­gin olive oil. Tests showed that freez­ing EVOO imme­di­ately after bot­tling keep it in excel­lent con­di­tion and pro­motes con­sump­tion. ​"We designed a sin­gle-dose as it gives the pos­si­bil­ity to be used dur­ing a din­ner, mak­ing you feel like the extra vir­gin olive oil just came out of the mill," he said, sug­gest­ing its use with gaz­pa­cho and other fresh sum­mer food.
Moreover, they carry out ongo­ing research activ­i­ties on the prop­er­ties of extra vir­gin olive oils and its byprod­ucts, like a a con­cen­trated liq­uid extract with Hydroxytyrosol, devel­oped in col­lab­o­ra­tion with a team of researchers and doc­tors.
It is an extra­or­di­nary sub­stance, whose many ben­e­fits are yet to be dis­cov­ered, con­sid­ered Fasola Bologna. ​"We devel­oped this prod­uct to help pre­vent cho­les­terol and high blood pres­sure-related prob­lems, to improve blood sugar con­trol and take pre­cau­tion for many other dis­eases," he explained, high­light­ing the large num­ber of researches that demon­strated the ben­e­fi­cial effects of this phe­no­lic phy­to­chem­i­cal on the reduc­tion of oxida­tive stress.
"Some sports­men use our food sup­ple­ment and this make me proud," he revealed. ​"A healthy lifestyle based on Mediterranean diet is the start­ing point to feel good!"
The sun goes down on the olive grove, while we enjoy a gen­tle evening breeze and the olive trees are in full bloom all around us.

---