Olive grow­ers and oil pro­duc­ers from Istria and Dalmatia are sat­is­fied with how many extra vir­gin olive oil sam­ples they sub­mit­ted to the NYIOOC World Olive Oil Competition this year and are eagerly await­ing the results.
Of the total of 1,240 brands, Croatians sub­mit­ted a total of 110 to the world's largest olive oil qual­ity com­pe­ti­tion. Only Italy (205), Spain (157), the United States (135) and Greece (135) sub­mit­ted more.
See Also:
Live Updates from the NYIOOC
"Behind us are Turkey (108), Portugal (59) and other coun­tries that have incom­pa­ra­bly higher pro­duc­tion than us," said Ivica Vlatković, a pre­vi­ous NYIOOC win­ner and pres­i­dent of the Zadar County Olive Growers Association.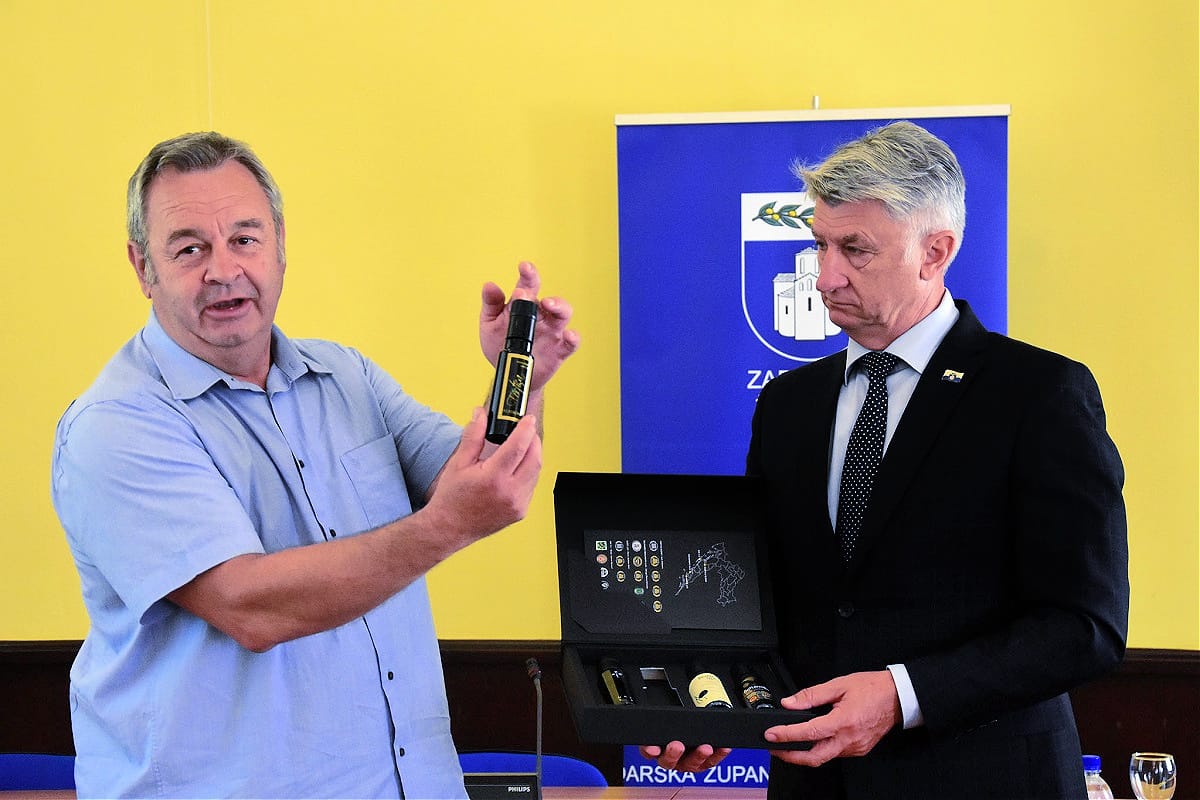 This year, Vlatković sent two Coratina mono­va­ri­etal oils and a blend of Coratina and Leccina to the NYIOOC.
Last year, Croatian pro­duc­ers earned 87 awards at the NYIOOC, includ­ing 67 Gold Awards and 20 Silver Awards. Croatian pro­duc­ers won the fourth-high­est num­ber of awards that year, just behind Italy, Spain and Greece.
Vlatković is con­vinced that both he and the rest of the Croatian pro­duc­ers will at least match last year's results, and hope­fully, sur­pass them.
"We will prove that we have the high­est-qual­ity bou­tique pro­duc­tion in the world," he said. ​"We do not have the largest num­ber of olive groves in the world, but what we pro­duce and put in bot­tles is of the high­est qual­ity."
---