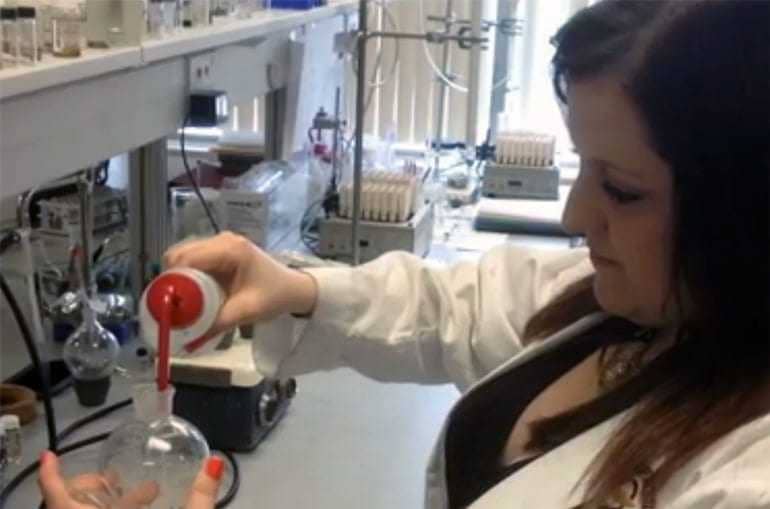 A research project at the University of Louisiana at Monroe look­ing at the nat­ural com­pounds of olive oil has made remark­able progress in the field of can­cer research.

Under the direc­tion of pro­fes­sor of phar­macy Khalid El Sayed, Katherine Gary, a fourth-year stu­dent, has been rec­og­nized as the first per­son to iso­late oleo­can­thal in olive oil with a 95 per­cent purity rate.
Oleocanthal is a nat­u­rally-occur­ring phe­no­lic com­pound that has been linked with anti-inflam­ma­tory and other dis­ease-fight­ing prop­er­ties.
Oleocanthal was dis­cov­ered after Gary Beauchamp, direc­tor of the Monell Chemical Senses Center likened the sharp taste of cer­tain oils to anti-inflam­ma­tory med­ica­tions. Together with sci­en­tists at the University of Pennsylvania, the researchers were able to iso­late the phe­nol com­pound deace­toxy­di­alde­hy­dic ligstro­side agly­cone, and named it oleo­can­thal.
Scientists at UL-Monroe have been look­ing at oleo­can­thal as a c‑Met inhibitor. According to El Sayed, ​"c‑Met enhances cell growth, inva­sion, angio­gen­e­sis, metas­ta­sis; reduces apop­to­sis; and changes cytoskele­tal func­tions of many tumors."
Katherine Gary and the research team at UL-Monroe hope to intro­duce an oleo­can­thal ther­apy in the form of a dietary sup­ple­ment that will slow the effects of can­cer and enhance the effects of chemother­apy and other anti-can­cer drugs.
The exper­i­men­tal sup­ple­ment has already proven effec­tive dur­ing ani­mal test­ing.
Gary has won two awards for her break­through in iso­lat­ing oleo­can­thal. El Sayed's team has report­edly received nearly $2 mil­lion to sup­port the research.
---