"Everyone we talked to either hung up the phone, or laughed and said ​'you can't do it there,'" said George Braun, recall­ing his pas­sion project's rocky begin­ning.
He and his part­ner Sheri Braun were unde­terred, and five years after they imported the first seedlings from California, they accom­plished exactly the dream that few thought was pos­si­ble. In 2016, their grove on Salt Spring Island, British Columbia yielded the first Canadian olive oil — 32 liters of it, which sold out quickly.

You have to take a chance, you have to take a risk. It lit­er­ally has gone from a fun idea to our life.
But trou­ble was on the hori­zon. The win­ter fol­low­ing the land­mark November har­vest was the cold­est the island had seen in 30 years and forced heavy prun­ing of the trees. Then, as the fall 2017 har­vest neared, a dev­as­tat­ing early October frost froze the olives right to the branches.
"It snowed, then it froze very hard for about four to five days," George recalled. ​"Then the weather picked up again. But the dam­age was done, and we just couldn't get any fruit off that was worth know­ing."
A year after their first suc­cess­ful har­vest made head­lines, they were left unable to fill any of their orders.
The Brauns were pre­pared for the fact that their north­ern loca­tion would mean early frost some years, but Sheri said they weren't expect­ing it to be a fac­tor so early in the farm's life.
Still, the cou­ple said the project's uncer­tainty is part of what makes it worth doing.
"I feel so many times in our world every­body analy­ses every project to death and if it doesn't come in at around a 70- or 80 per­cent chance of suc­cess, then they're not going to do it," said George. ​"In our analy­sis, it was prob­a­bly less than 40 per­cent."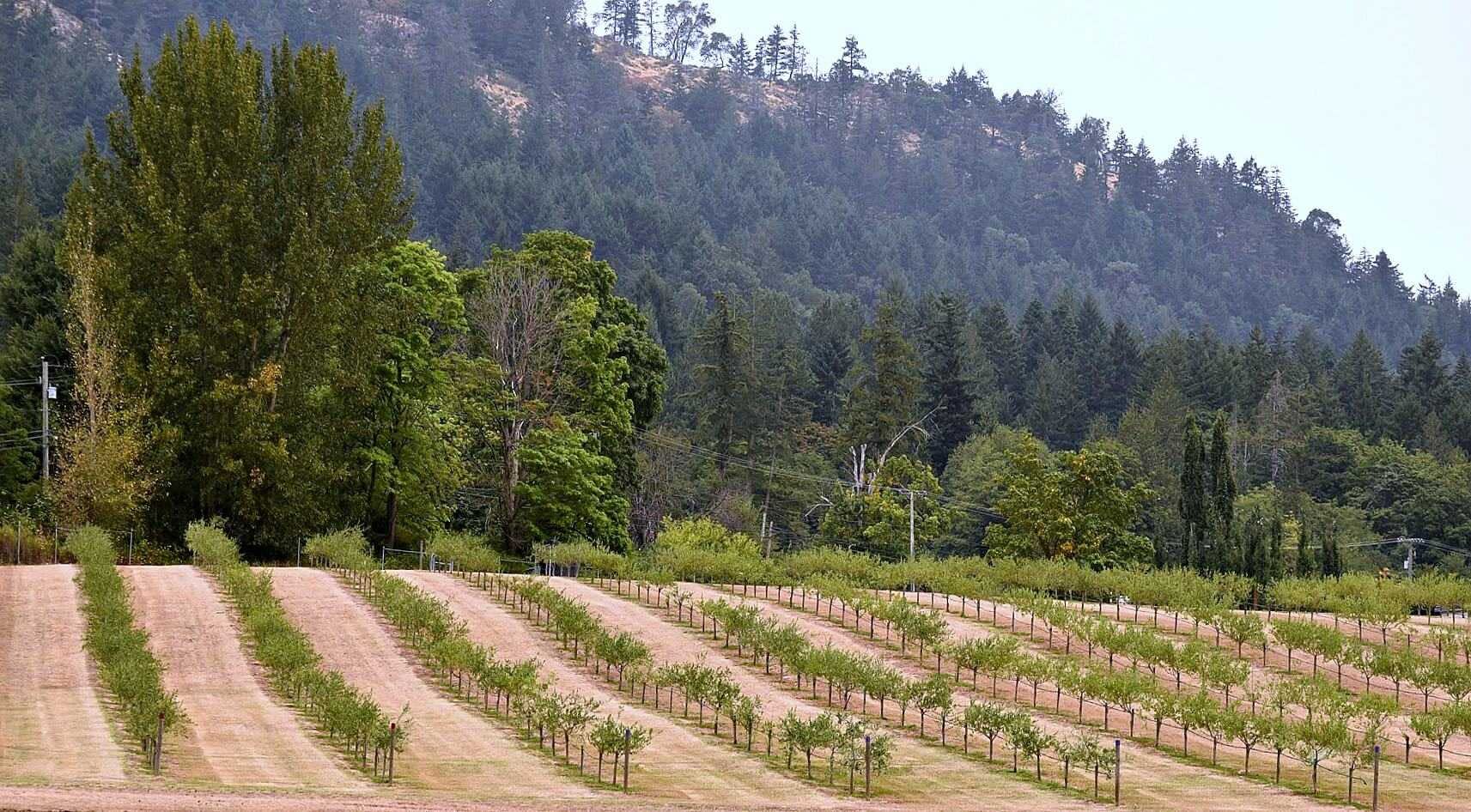 "So we were will­ing to try it any­way because that's what hap­pens when you pio­neer a new indus­try," Sheri added. ​"You have to take a chance, you have to take a risk."
It was a trip to Spain where Sheri and George fell in love with olive groves that lead them to search for a place in Canada they could start their own. They landed on Salt Spring Island.
Situated between Vancouver Island and the B.C. main­land, Salt Spring is known for its warm sum­mers and mild win­ters. Some have called the cli­mate ​"Mediterranean," although Sheri admit­ted that's ​"a bit of an exag­ger­a­tion."
She said they had no idea when they started just how much work their olive farm would be.
"This project has been way big­ger, wider, broader — more on every spoke than we ever envi­sioned. It lit­er­ally has gone from a fun idea to our life," she said.
For the moment, the Brauns are focused on this year's fast-approach­ing har­vest. With good weather in the fore­cast, they're hop­ing they can hold off until the sec­ond or third week of November, giv­ing the olives more time to ripen. Every week counts, as the grow­ing sea­son on Salt Spring Island is sig­nif­i­cantly shorter than in areas where olives are tra­di­tion­ally grown, like Spain or Italy.
Long-term goals for the farm include increas­ing pro­duc­tion to meet the demand of their long list of inter­ested poten­tial cus­tomers.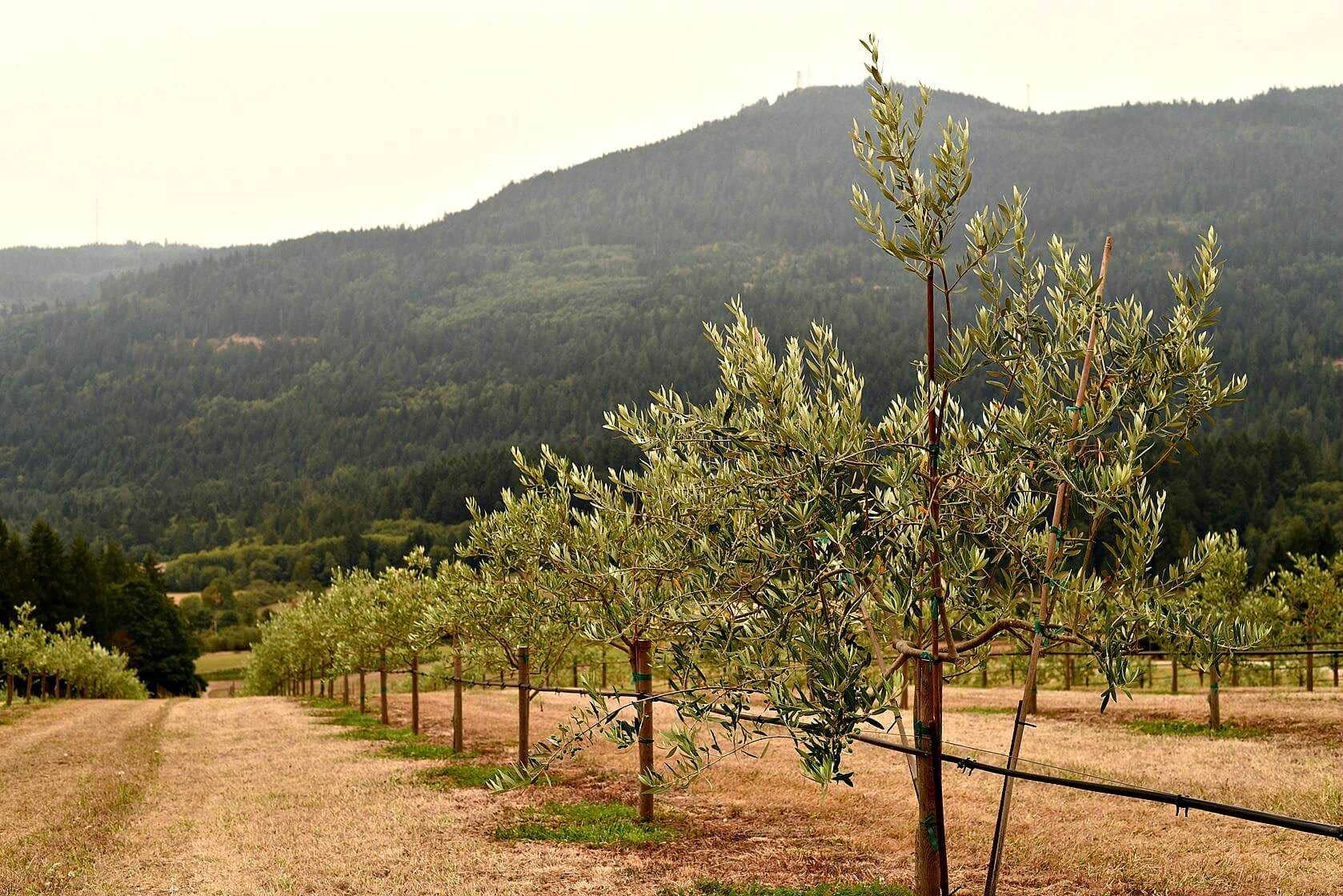 "I think we've kind of estab­lished that we can grow trees in our part of the world. The olive tree itself now seems to be thriv­ing," said George. ​"Now the next suc­cess bench­mark would be if we could get an annual har­vest, at least nine out of every ten years would be nice. And of course get our vol­ume up, that would be kind of a third level."
The cou­ple said it's the encour­ag­ing emails they receive from around the world and the excite­ment of doing some­thing com­pletely new that make high-risk Canadian olive farm­ing worth it.
"Even if we're some­what suc­cess­ful with it, what a huge reward it would be just to have been able to do this in a cli­mate like ours," said George.
"To try some­thing brand new and take the chance is worth it," Sheri said. ​"It's excit­ing. The growth itself and the prop­erty are beau­ti­ful. It's an adven­ture, basi­cally."
---
---