As the dust set­tles on the 2020 NYIOOC World Olive Oil Competition, Italian pro­duc­ers are cel­e­brat­ing 139 of the indus­try's most cov­eted qual­ity awards.
While many pro­duc­ers cel­e­brated their first-ever dis­tinc­tion, oth­ers achieved another win in a string of suc­cesses.
Every year is dif­fer­ent, so it is cru­cial to be able to select the olives that in a given year can con­tribute to a known and trusted high-qual­ity prod­uct.
For the sixth year in a row, the Tuscan pro­ducer Frantoio Franci has been awarded for their Villa Marga brand. Since 2015, the medium blend has won a total of five Gold awards and one Silver at the com­pe­ti­tion.
"Villa Magra is the first oil that our fam­ily began pack­ag­ing and sell­ing back in the 1950s," owner Giorgio Franci told Olive Oil Times. ​"It is a tra­di­tional blend of the most known Tuscan olive vari­eties, mostly Frantoio, Moraiolo and Leccino."
See Also:
Special Coverage: 2020 NYIOOC
"It brings with it bit­ter and spicy notes, is present and defined as well as long and per­sis­tent, with the tra­di­tional scents and tastes of our ter­ri­tory," he added.
The pro­duc­tion pro­to­col of the com­pany demands a care­ful selec­tion of olives both before and after the trans­for­ma­tion pro­ce­dures.
"We select the best olives in our groves," Franci said, ​"and then, after the oil has been pro­duced, we pro­ceed with blind tast­ing ses­sions, which allow us to give birth to Villa Magra by using only the best lots."
The goal is to offer a prod­uct that keeps intact its qual­i­ties and dis­tinc­tive tast­ing notes over the years.
"What may actu­ally change each sea­son with this pro­to­col is the vol­ume of the oil pro­duced, never its qual­ity," he said.
The 2020 NYIOOC judges noted that the oil had tast­ing sen­sa­tions of green pep­per, green tomato, tomato leaf and arti­choke.
Another multi-Gold Award win­ning oil to repeat its suc­cess at the 2020 NYIOOC was the Tuscany-based Pruneti Farm.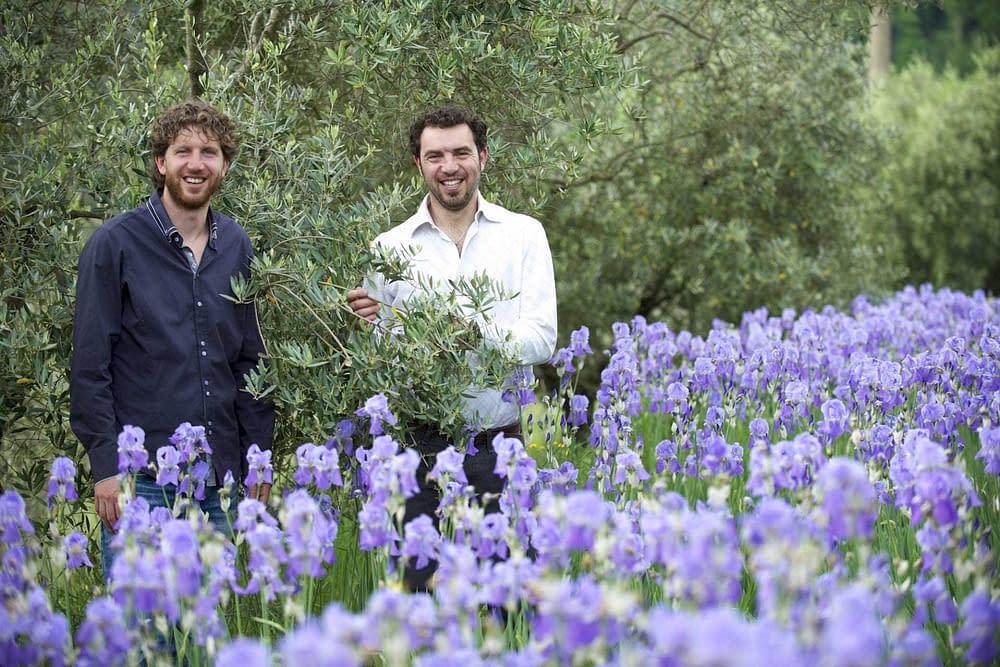 Their robust Frantoio mono­va­ri­etal won its fifth con­sec­u­tive Gold Award at the com­pe­ti­tion and is the direct result of an ancient olive oil pro­duc­ing cul­ture, co-owner Paolo Pruneti said.
"My brother and I nur­ture the pas­sion for our ter­ri­tory as our ances­tors did before us," he said. ​"We want to let peo­ple know and taste the unique scents of these lands through our olive oil."
With a farm com­posed of more than 30,000 trees in the heart of the Chianti region, the Pruneti fam­ily can afford to be highly selec­tive and only choose the olives that meet a spe­cific set of char­ac­ter­is­tics.
See Also:
The Best Italian Olive Oils
"We are in the con­di­tion to agro­nom­i­cally con­trol the olives and gain a deep under­stand­ing of how they change sea­son after sea­son," Pruneti said. ​"It is the fun of agri­cul­ture. Every year is dif­fer­ent, so it is cru­cial to be able to select the olives that in a given year can con­tribute to a known and trusted high-qual­ity prod­uct."
While not every pro­ducer has the estab­lished legacy of the Prunetis or Francis, this year's results mean that some pro­duc­ers are now well on their way.
For the sec­ond year in a row, Umbrian pro­ducer I Potti De Fratini was awarded Gold for their Gli Oliveti del Poggio SAS, an oil made from solely from the Moraiolo cul­ti­var and crafted using the lat­est agri­cul­tural tech­nolo­gies.
"Our extra vir­gin olive oil is an organic prod­uct that comes from a chal­leng­ing cul­ti­var," Matteo Fratini, owner of the farm, told Olive Oil Times. ​"Moraiolo trees require spe­cific prun­ing works. They do not carry many fruits and our har­vest­ing is done by hand."
On top of that, Moraiolo yields per kilo­gram are usu­ally lower than those of other cul­ti­vars.
"The most del­i­cate moment of the year is the olive har­vest," Fratini said. ​"These days, we focus on hand­pick­ing the olives while adher­ing to a strict sched­ule. For instance, if we stop har­vest­ing at 4 p.m. our olives will be in our oil mill soon after, and at 5:30 p.m. we would already have our oil, fil­tered with a card­board fil­ter and then stocked in our steel tanks."
Soc. Agr. Vernèra from Italy won its third con­sec­u­tive Gold Award at the NYIOOC. This year's win was for Le Case di Lavinia, an organic medium-inten­sity Tonda Iblea mono­va­ri­etal.
"Every year is a new chal­lenge. But, in the end, our Tonda Iblea always rewards us!" com­pany owner Mariagrazia Spanó said when she learned of the win.
The com­pany pro­duced 3,000 liters of organic extra vir­gin olive oil from hand-har­vested Tonda Iblea olives this year.
All of the 2020 award win­ners are pre­sented on the Official Index of the World's Best Olive Oils.
---