The results of the sev­enth New York International Olive Oil Competition demon­strated the pro­fes­sion­al­ism and deter­mi­na­tion of Italian pro­duc­ers, who mas­ter­fully over­came all the obsta­cles posed by one of the most dif­fi­cult sea­sons for their olive groves in recent mem­ory.
In order to get their sam­ples to New York and onto the palates of the judges, Italian pro­duc­ers first had to over­come a series of adverse weather events, includ­ing win­ter frosts, sum­mer humid­ity and strong winds dur­ing the har­vest, as well as com­bat pests that came as a result of the humid­ity. These hard­ships resulted in a poor har­vest, in terms of quan­tity, but not in terms of qual­ity.
We have not been able to reach our usual amount of fruits har­vested. The bad sea­son affected the quan­tity but not the qual­ity, and these awards con­firm that we did a great job of which I am really proud.
Italian pro­duc­ers sub­mit­ted the most entries to the com­pe­ti­tion, send­ing 223 sam­ples to be judged. From these, the inter­na­tional panel of the NYIOOC awarded 152 Italian extra vir­gin olive oils — the most awards col­lected by any coun­try.

---
---
Among the pro­duc­ers cel­e­brat­ing that night was Cesare Bianchini, whose
Domenica Fiore
enjoyed a record year, col­lect­ing seven awards.
See Also:
NYIOOC 2019
"We are very happy," Bianchini said. ​"We won with all our labels, includ­ing a new prod­uct, ​'Novello di notte,' a blend of Leccino and Frantoio har­vested at night."
He explained that the team at Domenica Fiore had to be reac­tive and flex­i­ble in their har­vest­ing prac­tices this year in order to pre­vent any loss in polyphe­nols due to heavy rains.
"We wanted to extract as much green and antiox­i­dants as pos­si­ble from our oils," Bianchini said. ​"Therefore, since it was really warm, we also thought about try­ing to col­lect part of fruits at night."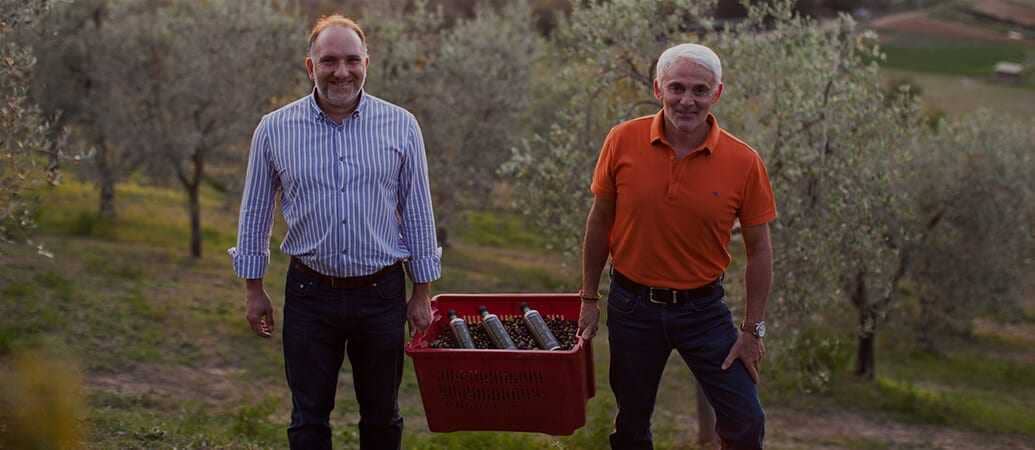 "It turned out to be dif­fi­cult but fun," he added. ​"The final over­all result of our work is excel­lent, and we are excited about all these recog­ni­tions."
Francesca Boni was also cel­e­brat­ing on Friday night, and saw the 2019 NYIOOC as a fur­ther con­fir­ma­tion of how the high­est qual­ity stan­dards have been main­tained, even through a chal­leng­ing sea­son for Traldi Farm.
"I am extremely pleased with this result, espe­cially since this sea­son put our skills to a real test," the pro­ducer from Lazio said, after tak­ing home two Gold awards for her Athos and Exiumius brands.
Her olive trees are located on the hills of Tuscia, in Vetralla, where Boni and her team of pro­fes­sion­als expertly man­age the autochtho­nous vari­ety Caninese, flanked by Frantoio, Moraiolo, Leccino and Pendolino.
"We must con­sider that we have not been able to reach our usual amount of fruits har­vested," she said. ​"However, the bad sea­son affected the quan­tity but not the qual­ity, and these awards con­firm that we did a great job of which I am really proud."
Costantino Russo, of Azienda Agricola Russo, spent most of the night awake wait­ing for the results too. The wait was well worth it, though, as he won a Gold award for Iobio, an organic medium Minucciola.
"How won­der­ful to receive this recognition,"he said. ​"With Iobio [a play on words between Io, which is Italian for ​'I' and Bio, which means ​'organic'], we wanted to give a fur­ther mes­sage of sus­tain­abil­ity and respect for our beau­ti­ful ter­ri­tory."
Russo, who has pro­duced other award-win­ning extra vir­gin olive oils from Minucciola in the Sorrento Peninsula, said that this par­tic­u­lar oil came from plants recently added to his land.
"Every time I came home, I used to walk through sec­u­lar aban­doned olive groves with a won­der­ful view of Capri and Mount Vesuvius," he said. ​"Eventually, I was able to pur­chase those olive trees, and then, my father Arcangelo car­ried out reform prun­ing. After a year, they grad­u­ally started to bear fruits again, and this is the great final result of our hard, but worth­while work."
Among the first time win­ners at this year's edi­tion of the NYIOOC, was Pietro Pollizzi, who won a Gold award for his Enotre Berico oil. He told Olive Oil Times that the win was espe­cially sat­is­fy­ing due to the close bond his com­pany has with an American non-profit orga­ni­za­tion.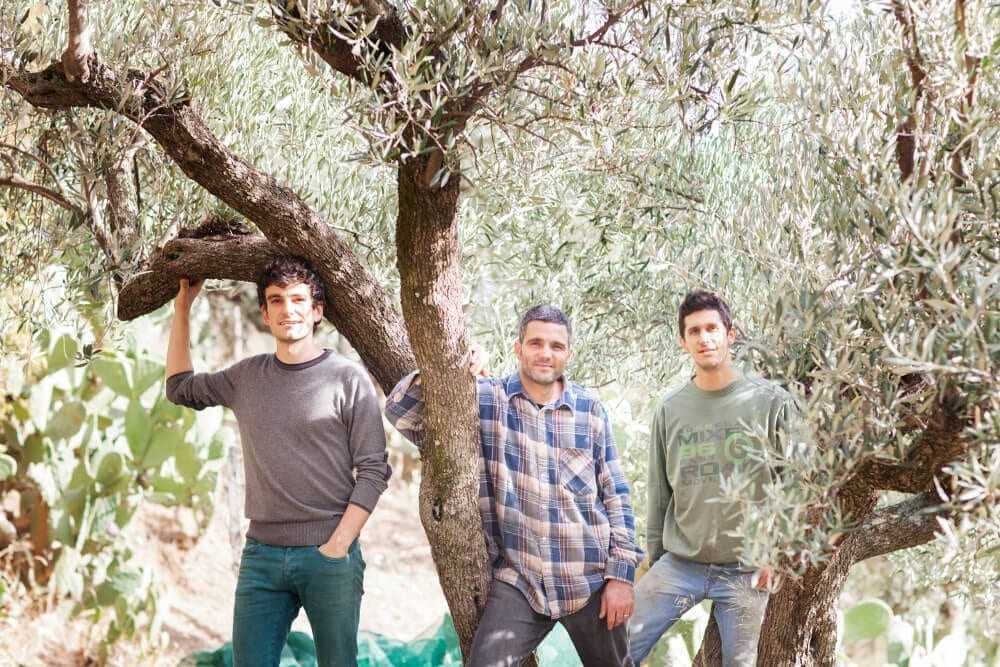 "It's incred­i­ble, and I can hardly believe it," Pollizzi said. ​"We have a spe­cial bond with the U.S., as we col­lab­o­rate with the non-profit orga­ni­za­tion My City Kitchen, and finally this year we decided to par­tic­i­pate in the NYIOOC. This result is a recog­ni­tion of all the efforts made dur­ing a dif­fi­cult year."
Pollizzi man­ages mostly native vari­eties, such as Carolea, at his farm in Mesoraca, in the region of Calabria.
"I also have plants of Leccio del Corno that I used in a blend with the Coratina for my award-win­ning extra vir­gin olive oil," he said. ​"I take care of my olive trees with a group of great co-work­ers, who have allowed me to end the sea­son on a high note. I want to ded­i­cate this win to my ter­ri­tory, which still has such a lot of poten­tial and qual­ity oppor­tu­ni­ties."
Antonello Fois, of Accademia Olearia, won a Gold award for his Riserva del Produttore. He told Olive Oil Times that he sees this award as a good oppor­tu­nity to begin doing busi­ness in the U.S.
"We are very happy, and we see this award as a wish to start work­ing with the U.S. mar­ket even more effec­tively," Fois said after hear­ing the result.
Scattered over an area of 618 acres between Alghero and Sassari, Fois's Riserva del Produttore con­sists of 80 per­cent Bosana olives blended with Semidana and Tonda di Cagliari this year. He said that these per­cent­ages may change based on the har­vest and also added that there are plans to extend the groves.
"We have a project to expand our olive groves over the next five years," he said. ​"We will con­tinue to plant autochtho­nous vari­eties which are closely linked to and rep­re­sent our won­der­ful ter­ri­tory."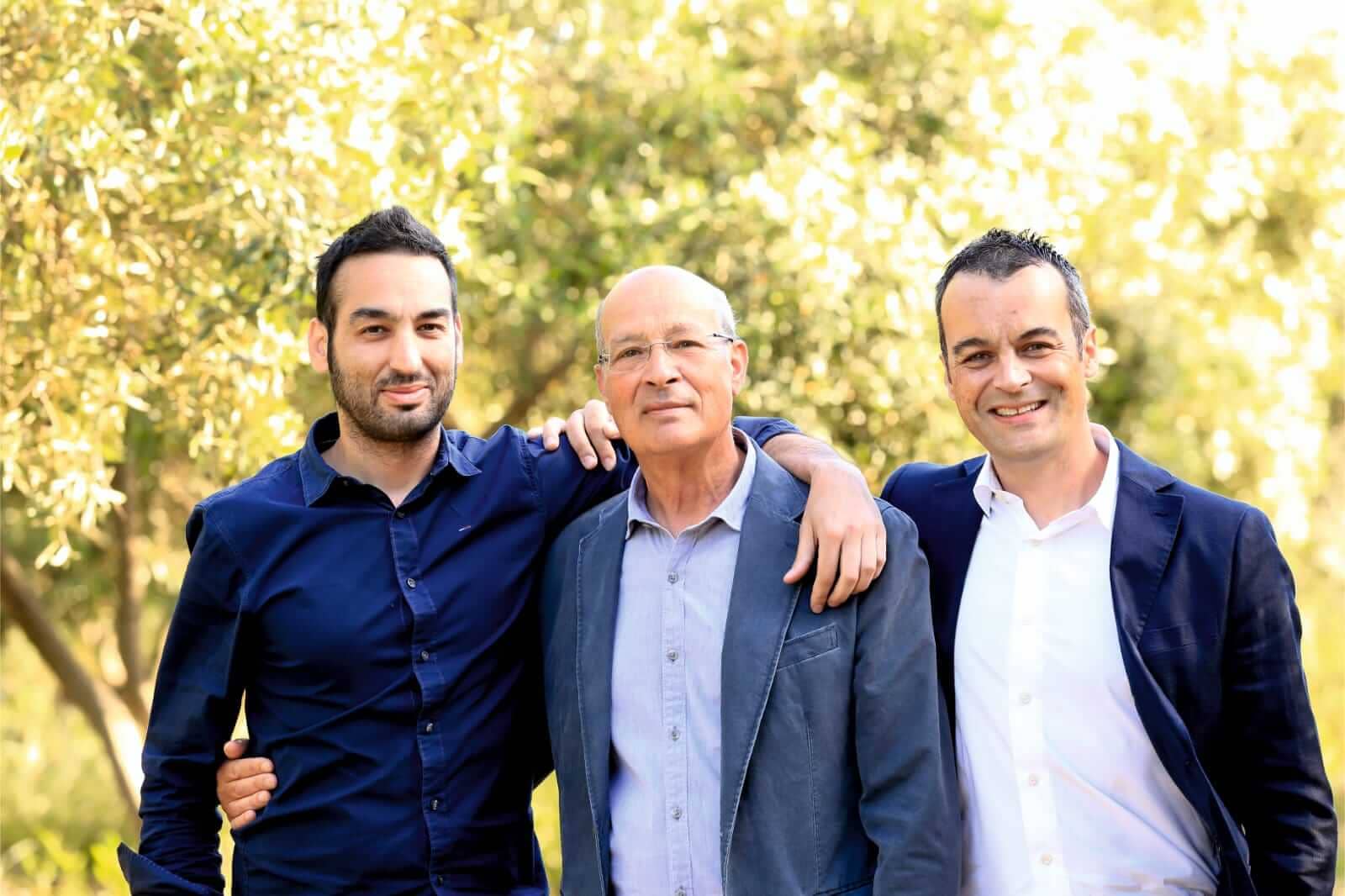 Farther south­west of Sardinia, on the island of Sicily, Calcedonio Calcara of Sciauro di Sicilia, which in local dialect means ​'scent of Sicily,' cel­e­brated his Gold award for a del­i­cate ​'Nocerella del Belice.'
"We are really glad about this suc­cess, espe­cially since it was the first time that we par­tic­i­pated in the NYIOOC," Calcara said. ​"This is a great acknowl­edge­ment of our ded­i­ca­tion and work for years."
Calcara took the reins of his fam­ily com­pany, which is located in Castelvetrano, 15 years ago.
"I strongly believe that olive farm­ing can pro­vide a valu­able way of devel­op­ment," he said. ​"In addi­tion to per­sonal sat­is­fac­tion, we believe that this award should give a boost to all those who are part of our ter­ri­tory, because qual­ity in agri­cul­ture gives extra­or­di­nary oppor­tu­ni­ties, espe­cially for young peo­ple, and this also makes us very proud."
Calcara's plants of Nocellara, Biancolilla and Cerasuola are at the heart of the PDO Valle del Belice Sciauro and the award-win­ning mono­va­ri­etal Magaria, which means ​'magic' in the local dialect, and serves as a trib­ute to the enchant­ing qual­i­ties of his extra vir­gin olive oil.
---