"In recent years, there has been increas­ing inter­est in char­ac­ter­iz­ing and cat­a­loging the olive vari­eties," said Claudio Cantini, the head of the Institute for BioEconomy of the National Research Council's (IBE-CNR) Santa Paolina exper­i­men­tal farm, in Follonica.
"This led to the cre­ation of large col­lec­tions like ours, which includes over 1,000 acces­sions, flow­ing into the world olive germplasm bank estab­lished by United Nations Food and Agriculture Organization (FAO) and sup­ported by the International Olive Council," he added.
On the basis of the pre­lim­i­nary find­ings, we are already able to hypoth­e­size an ideal olive tree.
Santa Paolina was estab­lished in 1966 to pre­serve plant bio­di­ver­sity and hosts impor­tant vari­etal col­lec­tions of pear, peach, per­sim­mon, apple and quince, along­side olives. In addi­tion, it includes a pre­mul­ti­pli­ca­tion cen­ter of cer­ti­fied olive plant mate­r­ial and a facil­ity for the reha­bil­i­ta­tion of olive trees affected by virus dis­eases.
See Also:
Researchers Work to Identify Olive Varieties Best Adapted to Higher Temperatures
"The germplasm banks are very vast, and yet the world's vari­etal rich­ness is far from being com­pletely cat­a­loged," Cantini said.
He recalled that the olive tree species – Olea Europaea – has more than 2,000 known vari­eties, of which about 540 are native to Italy, the coun­try with the rich­est olive bio­di­ver­sity.
"Let's just think about the sev­eral minor vari­eties, espe­cially those recently redis­cov­ered, which still have to be stud­ied and char­ac­ter­ized," Cantini said. ​"We can say that the grow­ing inter­est of oper­a­tors, eager to test new vari­eties in order to improve their olive oil pro­duc­tion, is push­ing in favor of this research."
At this stage, the germplasm banks, where researchers store the genes that cor­re­spond to the dif­fer­ent char­ac­ter­is­tics of the olive vari­eties, take on cru­cial impor­tance: they can pro­vide the farm­ing sec­tor a greater choice of plants, espe­cially in light of cli­mate change.
"The olive germplasm banks, vast col­lec­tions of genetic diver­sity, are becom­ing a fun­da­men­tal resource," Cantini said. ​"It goes with­out say­ing that pre­serv­ing bio­di­ver­sity is a pri­or­ity at this moment, as it is fun­da­men­tal for the qual­ity of ecosys­tems."
"Thus, the more we char­ac­ter­ize our vast olive bio­di­ver­sity, the more we can ade­quately enhance it and use it to cope with the new chal­lenges ahead," he added.
Research on olive bio­di­ver­sity can help find new ways to mit­i­gate the effects and cope with extreme weather events, sud­den tem­per­a­ture changes and water stress, all of which occur with increas­ing fre­quency and cre­ate the con­di­tions for the devel­op­ment of dis­eases.
Cantini is cur­rently super­vis­ing a research group of PhD stu­dents study­ing the resis­tance of olive vari­eties to these envi­ron­men­tal stresses.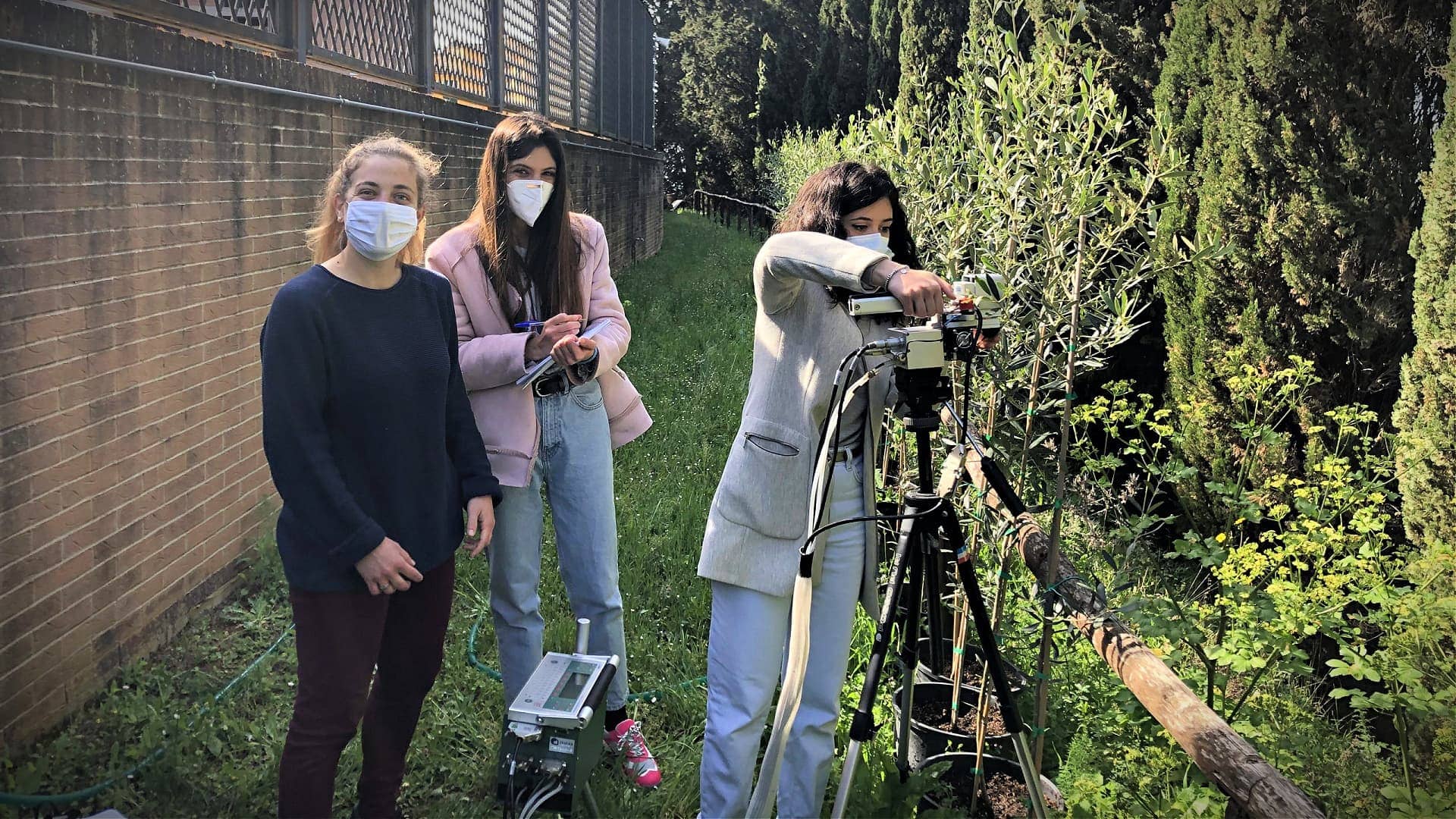 "Just as with the vari­a­tions in the human species, where there are resis­tance mech­a­nisms within some indi­vid­u­als and pop­u­la­tions, also within the olive tree species there may be char­ac­ters in the genome of the dif­fer­ent vari­eties that are diverse and there­fore can give diverse responses when the plant is under stressed con­di­tions," Cantini said. ​"I can say that when we delve into the sphere of olive vari­eties, a new whole world opens up."
The research group is now work­ing on three pub­li­ca­tions about the stress caused by ultra­vi­o­let radi­a­tion.
"We are study­ing the resis­tance of some vari­eties to the stress caused by lack of water," Cantini added. ​"Significant dif­fer­ences within the vari­eties are already emerg­ing, as we note very dif­fer­ent mech­a­nisms."
The researchers are also con­sid­er­ing mor­pho­log­i­cal char­ac­ter­is­tics, includ­ing the water trans­port mech­a­nism while focus­ing on the anatomy of some vari­eties that have com­pletely dif­fer­ent trans­port ves­sels in size and shape. Besides the anatom­i­cal aspect, they also con­sider the for­ma­tion of some sub­stances.
"If we look at what hap­pens inside these vari­eties when we put them under stress, we note the pro­duc­tion of var­i­ous sub­stances that in some way tend to coun­ter­act the stress," Cantini said. ​"Preliminary results revealed to us the pres­ence of a pro­tein, which is known in other species but not much stud­ied at this time, that would seem to rep­re­sent a con­ve­nient ele­ment in the olive tree."
"We are focus­ing on this pro­tein to under­stand if it can play a key role," he added. ​"Above all, we are look­ing into the inter­ac­tion between this pro­tein and the genome; there­fore, the action of the gene that is acti­vated, and pos­si­bly how this might be related to other char­ac­ter­is­tics of the plant, anatom­i­cally, and in other respects."
The assump­tion is that within the diver­sity rep­re­sented by the numer­ous vari­eties from all over the world in the olive tree species, resis­tance mech­a­nisms may be exploited in the future.
"Our goal, one of all researchers, is to iden­tify these mech­a­nisms," Cantini said. ​"To give an exam­ple with a well-known vari­ety, Leccino is resis­tant to Xylella fas­tidiosa and also to cold, and some bac­te­ria and fungi as well, which makes us think that there must be a unique mech­a­nism act­ing within this vari­ety."
"We have then intro­duced Leccino in our stud­ies, together with other vari­eties that, instead, have dif­fer­ent sus­cep­ti­bil­i­ties, and we are ver­i­fy­ing what hap­pens within these vari­eties," he added.
The aim is to have a data­base with a wealth of infor­ma­tion, through which researchers can not only char­ac­ter­ize exist­ing vari­eties that are ready to be used but also cre­ate new ones.
"On the basis of the pre­lim­i­nary find­ings, we are already able to hypoth­e­size an ideal olive tree," Cantinti said.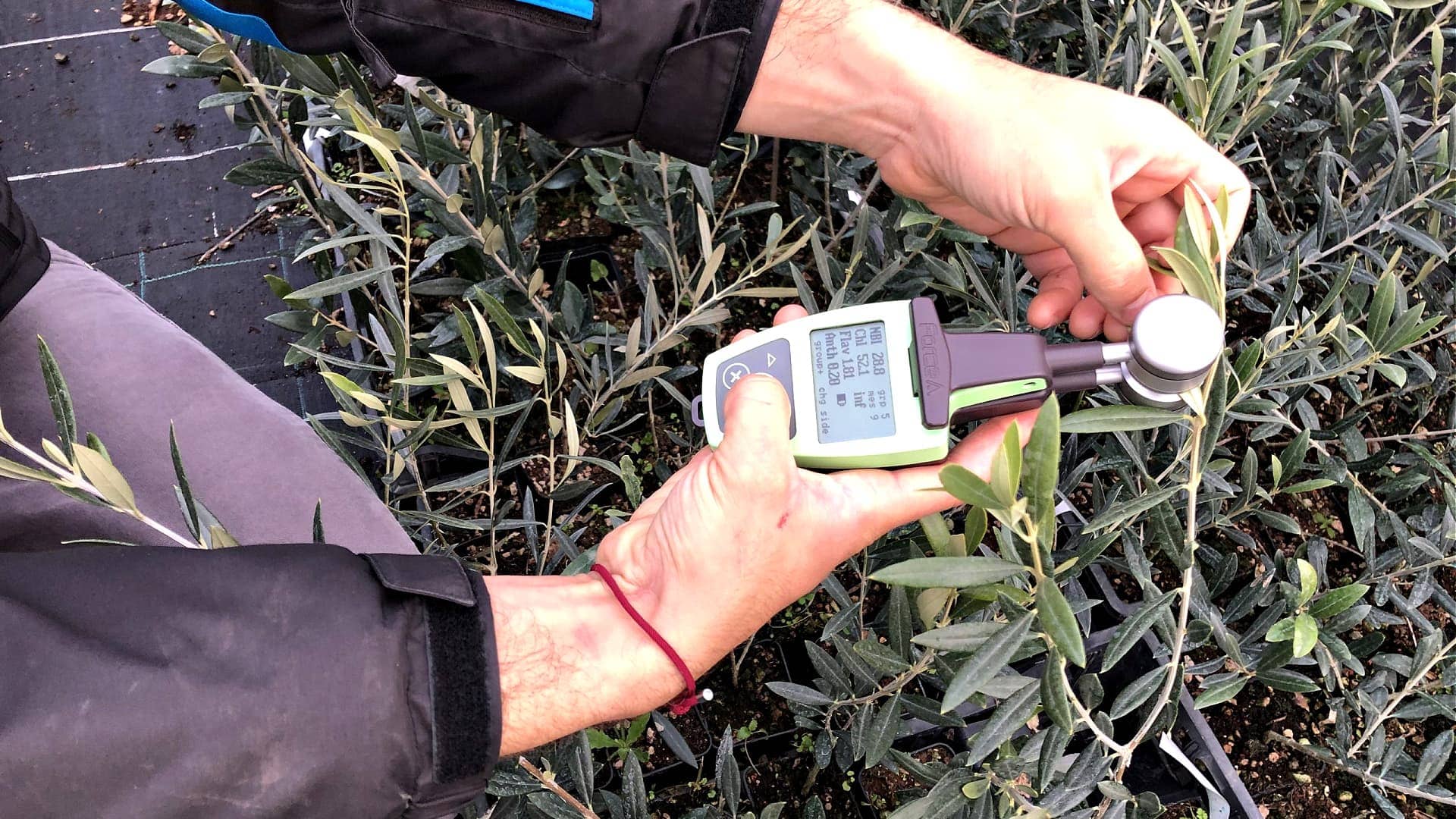 His group extrap­o­lated four model plants from the Santa Paolina data­base for their study.
"We are try­ing to fig­ure out what hap­pens when we put these model plants under stress," he said. ​"So, for exam­ple, let's sup­pose we have a cold-resis­tant vari­ety and a non-cold-resis­tant vari­ety, which have respec­tively wide and nar­row trans­port ves­sels, one being resis­tant to Xylella and one non-resis­tant. We put them under water stress; we note that the mech­a­nism of how the plants relate to envi­ron­men­tal stresses changes com­pletely accord­ing to their vari­ety, and this is found at the cel­lu­lar and genetic level."
"Then, for exam­ple, if we iden­tify a pro­tein like the one above­men­tioned, we access the data­base and check the lev­els of this pro­tein within each vari­ety," Cantini added. ​"If we find out that a gene is acti­vated, we go and see which vari­ety has a high acti­va­tion. If this hap­pens, this is con­sid­ered as a marker."
"We can have pro­tein, genetic or phys­i­o­log­i­cal mark­ers, that can also be seen in seedlings," he con­tin­ued. ​"We then can make cross­ings, look for that marker in all the sib­lings and select only those who have that marker, which will be taken into account in the sub­se­quent stud­ies. A con­sis­tent num­ber of mark­ers allow us either to redis­cover old vari­eties, which were set aside by farm­ers over the cen­turies or to develop new ones."
Currently, the IBE researchers are car­ry­ing out the genetic fin­ger­print­ing of 1,200 olive trees, includ­ing vari­eties and acces­sions, which are part of the Santa Paolina col­lec­tion.
"We believe that start­ing from an in-depth screen­ing of the col­lec­tions, and a far-sighted vision of play­ers, these stud­ies could lead to inter­est­ing dis­cov­er­ies for the treat­ment and pre­ven­tion of cer­tain plant patholo­gies in the near future," Cantini con­cluded.
---