It was the biggest day of the year for olive oil. High-qual­ity olive oil pro­duc­ers, mar­keters, mer­chants and buy­ers, as well as culi­nary pro­fes­sion­als and jour­nal­ists from around the world, gath­ered in the International Culinary Center (ICC) in SoHo Wednesday to net­work and dis­cuss all things great olive oil. Viewers world­wide tuned in via a live-streamed broad­cast.
"The pur­pose of this occa­sion is to draw atten­tion to the value of high qual­ity extra-vir­gin olive oil, not only for the sake of pro­duc­ers but for the ben­e­fit of all of us," said Curtis Cord, NYIOOC pres­i­dent and Olive Oil Times pub­lisher, to open the third edi­tion of the NYIOOC Conference.
Speakers included Lionsgate Entertainment founder and phil­an­thropist Frank Giustra, Oldways pres­i­dent Sara Baer-Sinnott, ICC founder Dorothy Cann-Hamilton, olive oil expert and retailer Steven Jenkins, Boundary Bend CEO Rob McGavin, chef María José San Román, and oth­ers.
In another room in the ICC, the world's top exerts were busy blind-tast­ing some 671 olive oils from 26 coun­tries to deter­mine the world's finest olive oils in the New York International Olive Oil Competition. Dr. Giuseppe Di Lecce, Food Chemistry Department, Eurofins Chemical Control, Eleftheria Germanaki, panel super­vi­sor, Greek Accreditation Authority, and Dr. Brígida Jímenez Herrera, direc­tor, IFAPA de Cabra led the inter­na­tional judg­ing panel.
The olive oils com­peted for the cov­eted Gold, Silver and Best in Class awards and to be among the best olive oils in the world, as the win­ners of the annual con­test are known. They were announced at a press con­fer­ence at the con­clu­sion of the day.
See Also:The World's Best Olive Oils for 2015
The theme of the con­fer­ence was the cul­ture of olive oil. ​"Few foods can boast such a rich cul­tural her­itage," Cord said. High-qual­ity olive oil is ​"woven into local culi­nary tra­di­tions as to be insep­a­ra­ble from a way of life."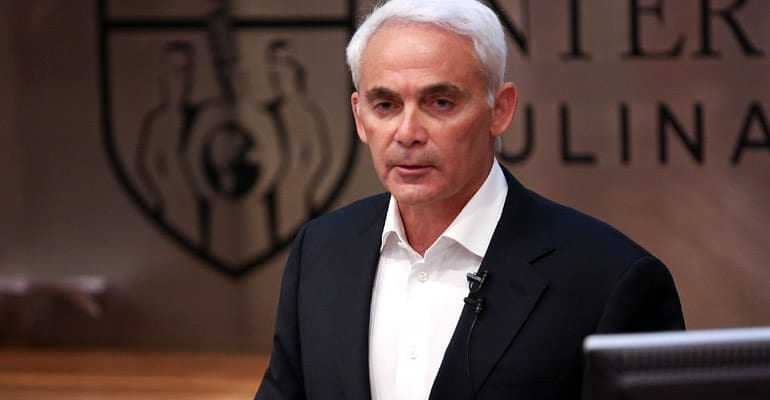 Attendees from around the world lis­tened, debated, and expounded on olive oil. ​"It's amaz­ing that the speak­ers are so diverse, with such dif­fer­ent views," said Amanda Kenny, direc­tor of busi­ness devel­op­ment at Domenica Fiore, who came from her home in Vancouver to be at the NYIOOC.
Wendy Logan, edi­tor-in-chief of the Fairfield County, Connecticut food, art and cul­ture mag­a­zine The Beat, agreed. ​"The con­fer­ence is incred­i­ble, absolutely fas­ci­nat­ing. Although the speak­ers are eclec­tic, the mes­sage is the same — it's about qual­ity, qual­ity, qual­ity."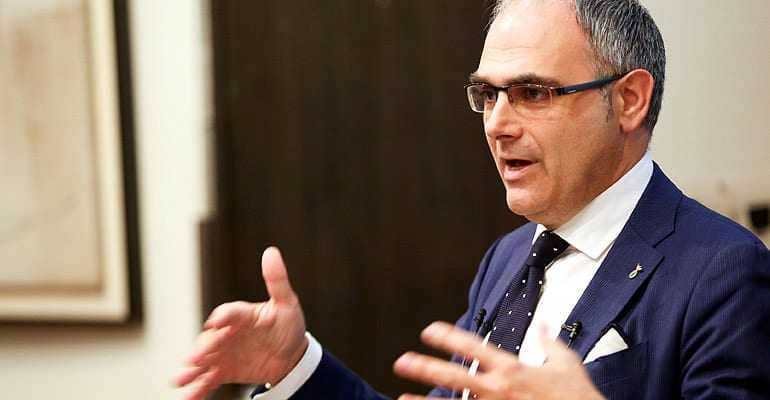 "Twenty years ago, to speak about the cul­ture of olive oil was unthink­able," said Antonio Balenzano, direc­tor for the Associazione Nazionale Città dell'Olio. Balenzano designs and imple­ments projects, con­fer­ences and inter­na­tional events to cel­e­brate the cul­ture of extra vir­gin olive oil. He spoke about the Mediterranean diet as ​"the con­tainer for the cul­ture, the his­tory, the tra­di­tion of olive oil" and a pow­er­ful mar­ket­ing tool.
"Olive oil can thrill and delight us and carry us through our lives," Steven Jenkins said. Lisa Sasson, pro­fes­sor of Nutrition and Food Studies at New York University told of her stu­dents falling in love with exquis­ite olive oils and never look­ing back. ​"It wasn't like any­thing they had tasted before," she said.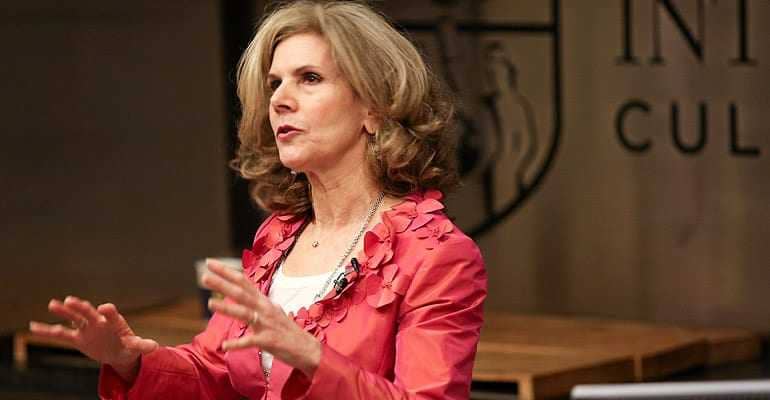 "For cen­turies in Spain, we have used olive oil from morn­ing to evening, in all of the dishes we cook." Said María José San Roman, chef of Michelin-starred Monastrell in Alicante, Spain, and one of her country's great chefs. ​"We have more than 300 (olive) vari­etals in Spain. It's the most impor­tant thing as a chef: dif­fer­ent olive oils change dishes com­pletely. The future is edu­cat­ing peo­ple about qual­ity — and qual­ity is about tak­ing care."
Chef San Roman pre­pared arti­choke with Picual and Arbequina monocul­ti­var oils, tomato sauce with Picudo, olive oil Béarnaise-topped aspara­gus, bacalao with Hojiblanca, and olive oil choux pas­tries for the lucky atten­dees to taste. ​"The secret is the qual­ity of the ingre­di­ents," she says.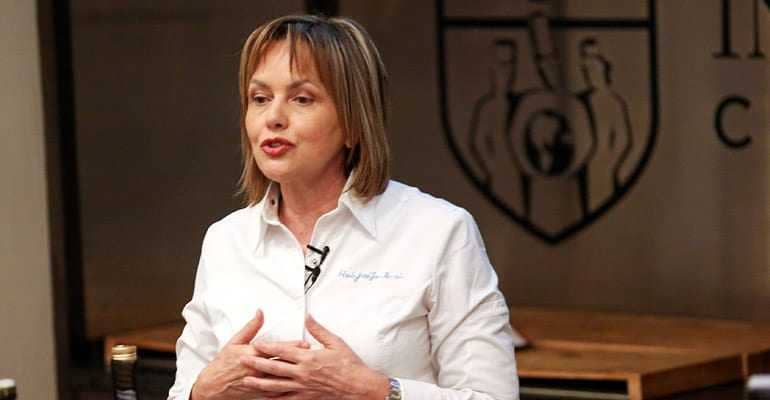 Conference atten­dees were the first to taste the newly-crowned NYIOOC win­ners at an awards recep­tion hosted by the ICC imme­di­ately fol­low­ing the unveil­ing. Great peo­ple, lively con­ver­sa­tion, deep knowl­edge and pas­sion, and incred­i­ble extra-vir­gin olive oil made a momen­tous day in the world of olive oil.