Part of our con­tin­u­ing spe­cial cov­er­age of the 2021 NYIOOC World Olive Oil Competition.
---
Greek pro­duc­ers and exporters raised the bar again in the NYIOOC World Olive Oil Competition, win­ning an impres­sive 99 awards in the ninth edi­tion of the com­pe­ti­tion, a record high.
The tally of 45 Gold and 54 Silver Awards far out­per­forms the pre­vi­ous record of 70 awards set in 2020, in the sec­ond year in a row where the eval­u­a­tion of sam­ples was done remotely with the results announced online due to restric­tions of the Covid-19 pan­demic.
While the vol­ume of olive oil pro­duced this sea­son in Greece almost matched the 275,000 tons of the pre­vi­ous 2019/20 crop year, accord­ing to data released by the European Commission, the high qual­ity of the oils pro­duced in sev­eral areas of the coun­try and the ample time to cul­ti­vate enabled Greek pro­duc­ers to leave their mark at NYIOOC.
On Crete , the island that usu­ally accounts for one-third of the country's total olive oil pro­duc­tion, local pro­duc­ers enjoyed a great sea­son in terms of qual­ity. The vast major­ity of the pro­duced olive oil clas­si­fied as extra vir­gin.
See Also:
The Best Olive Oils from Greece
"This sea­son on Crete, the pro­duc­ers and the local depart­ments of agri­cul­ture were con­stantly on guard to pre­vent the fruit fly from tak­ing a heavy toll on the yield of olive oil, as has hap­pened in the pre­vi­ous har­vest­ing sea­son," the regional depart­ment of agri­cul­ture in Chania said in a state­ment to Olive Oil Times.
"We used spe­cial­ized pes­ti­cides and mon­i­tored the crop-dust­ing oper­a­tions care­fully," they added. ​"In the region of Chania, the flow­er­ing of the olive trees was aver­age. However, we had an impres­sive yield of olive oil with the whole region pro­duc­ing more than 23,000 tons of which 95 per­cent is extra vir­gin olive oil."
"The qual­ity of the olive oil of Crete and Chania has been reputed in the olive oil world for many years," the depart­ment con­tin­ued. ​"The grow­ers, pro­duc­ers and bot­tlers con­tin­u­ously strive to improve it even more. Their awards [at the NYIOOC] are proof that their efforts are pay­ing off, and they also con­tribute to achiev­ing recog­ni­tion among con­sumers and in the inter­na­tional olive oil com­mu­nity."
The reward­ing sea­son described by the agri­cul­tur­ists of the depart­ment is reflected in the words of the jubi­lant Cretan pro­duc­ers who com­bined to earn 16 awards in the com­pe­ti­tion.
"It was one of the best har­vest­ing sea­sons for the island," Eytychios Androulakis of Pamako, a com­pany based in Chania, told Olive Oil Times. ​"If it repeats itself in the com­ing years, Crete could become the Tuscany of Greece."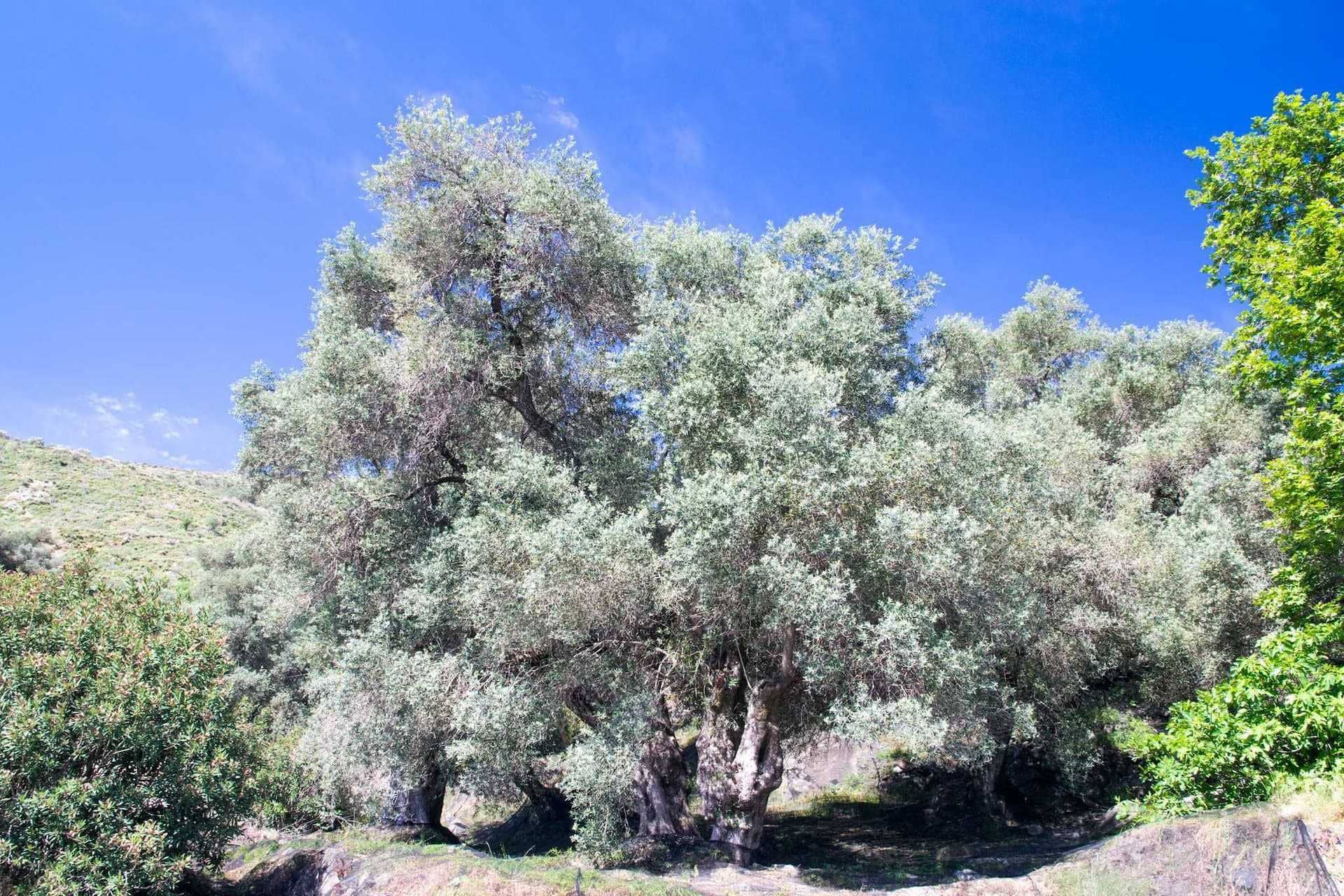 Pamako con­tin­ued its win­ning streak at the NYIOOC, earn­ing a Gold Award for the fourth con­sec­u­tive year its name­sake, an organic del­i­cate Tsounati organic, and a Silver Award for the Pamako Mountain, an organic blend from Koroneiki and Tsounati.
"We are extremely happy to receive a Gold Award for the fourth con­sec­u­tive year for our organic mono­va­ri­etal extra vir­gin," Androulakis said.
"We believe we have put the Tsounati vari­ety on the map of gourmet cul­ti­vars for good," he added. ​"We own more than 28 inven­tions of machin­ery equip­ment, and we always exper­i­ment in all the stages of the pro­duc­tion process to make our organic, high-phe­no­lic olive oil."
"To max­i­mize trace­abil­ity, we only use olives har­vested from our own 14,000 olive trees, which are then processed in our pri­vate mill and bot­tled in our pri­vate pack­ag­ing facil­i­ties," Androulakis con­tin­ued. ​"This way, con­sumers know what they buy."
Androulakis also shared his view for the com­ing sea­son, not­ing that it is expected to be a lit­tle more chal­leng­ing since the warm weather has already caused some dam­age to the flow­er­ing of the olive trees.
"Nonetheless, I wish that the high tem­per­a­tures will per­sist from now on to elim­i­nate the first gen­er­a­tion of the fruit fly nat­u­rally," he con­cluded.
Away from Pamako, many other pro­duc­ers from the Chania region on Crete also excelled at NYIOOC this year.
Terra Creta was among the stand-out pro­duc­ers in the com­pe­ti­tion, receiv­ing three Gold Awards for its Terra Creta, Terra Creta organic and Terra Creta Grand Cru extra vir­gin olive oils, all of which are made from the Koroneiki vari­ety.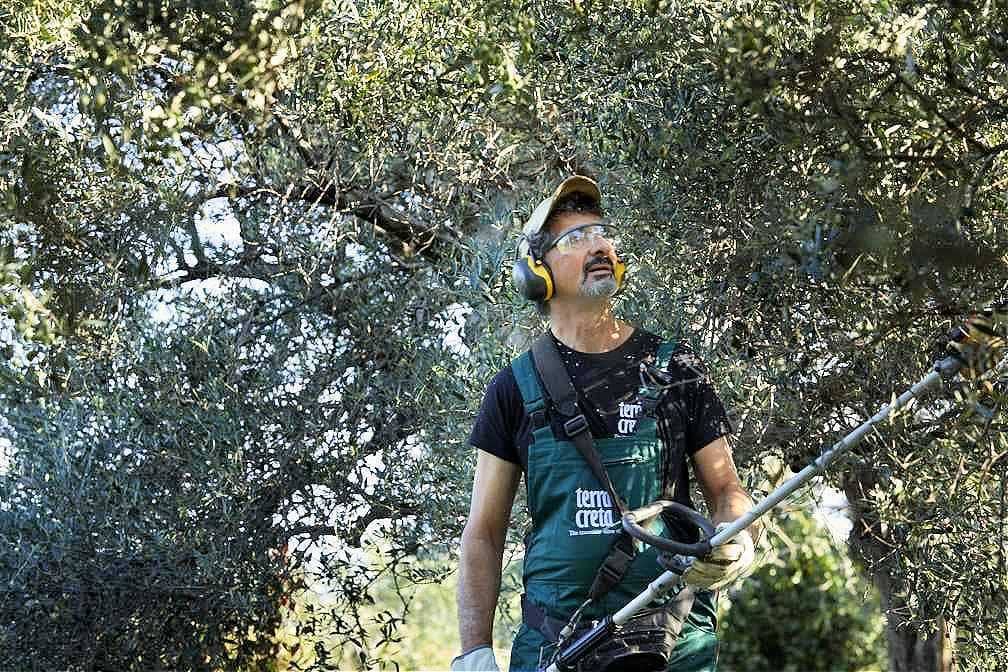 To Emmanouil Karpadakis, the mar­ket­ing and area exports man­ager of the com­pany, the sat­is­fac­tion and joy for the per­for­mance of Terra Creta at NYIOOC were immense.
"It was not our first time at NYIOOC, how­ever this edi­tion of the com­pe­ti­tion was really dif­fer­ent for Terra Creta," Karpadakis told us. ​"After win­ning first prize in Mario Solinas 2021, it is true that we had high hopes. So, we are more than sat­is­fied to receive three Gold Awards at NYIOOC 2021, such a pres­ti­gious com­pe­ti­tion of the olive oil world."
"Winning such a ​'dif­fi­cult award' is the best proof that we are mov­ing in the cor­rect direc­tion as a pro­ducer and exporter of supe­rior qual­ity extra vir­gin olive oil," he added. ​"The Koroneiki vari­ety, which is the dom­i­nant vari­ety in Greece, has a unique but dif­fi­cult to reveal qual­ity pro­file, and that makes us even hap­pier with the results."
​"We wish more and more con­sumers will be able to appre­ci­ate and enjoy the ​'hid­den char­ac­ter of Koroneiki' as we use to say," Karpadakis con­cluded.
Another Gold Award went to Anoskeli Agricultural Company from Kolymvari near Chania for its name­sake extra vir­gin PDO from Koroneiki.
"It is with great joy that we wel­come this pres­ti­gious award as it comes as a rat­i­fi­ca­tion of our con­tin­u­ous efforts to main­tain a top-tier qual­ity in our prod­ucts while remain­ing a fam­ily-run busi­ness," Eleftheria Mamidakis told Olive Oil Times.
"We are extremely proud that our mono­va­ri­etal Anoskeli extra vir­gin has been awarded for the third time in a row in the 2021 NYIOOC among a series of well-respected con­tenders in its cat­e­gory, receiv­ing a Gold Award," she added.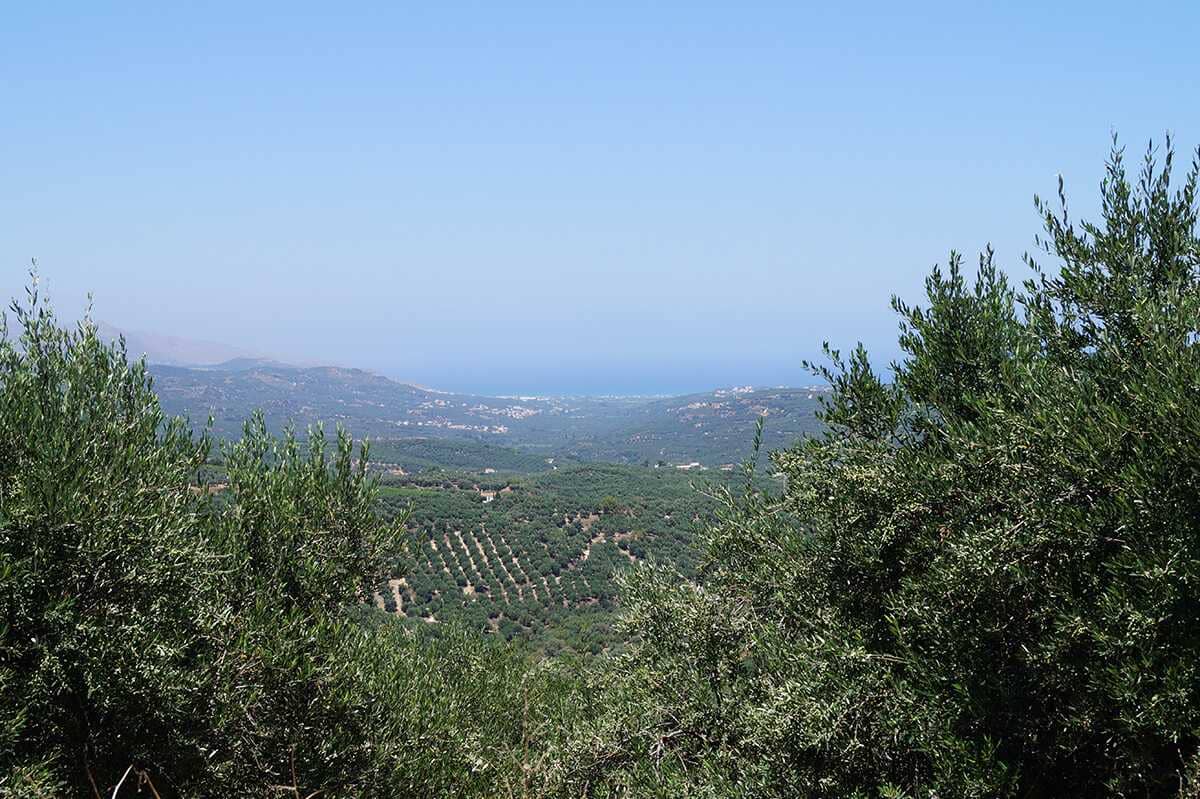 Anoskeli had received two Silver Awards in the 2019 and 2020 NYIOOC, finally earn­ing a Gold Award in this year's edi­tion of the annual con­test.
Mamidakis also pro­jected that next year's pro­duc­tion of olive oil may be lower in Crete in terms of quan­tity com­pared with the cur­rent sea­son.
"It is expected that next year's pro­duc­tion may fall," she said. ​"We have also seen unusu­ally high tem­per­a­tures for this time of year which may also affect pro­duc­tion vol­umes. As always, we will strive to pro­duce excep­tional and organic extra vir­gin olive oil, as qual­ity and con­sis­tency remain at the top of our pri­or­i­ties."
Toronto-based Acropolis Organics also received a Gold Award for its homony­mous organic mono­va­ri­etal from its Koroneiki groves in Kolymvari.
"This is the sec­ond time we have par­tic­i­pated in the com­pe­ti­tion and we are hon­ored that our hard work and our com­mit­ment to pro­duc­ing the best olive oil is rec­og­nized," Panagiotis Tsiriotakis told Olive Oil Times.
"The per­fect weather on the island of Crete helped max­i­mize the qual­ity of the har­vest this year," he added. ​"All stages of pro­duc­tion are mon­i­tored very care­fully by our fam­ily mem­bers. This is a team effort. Using the best from nature, we get per­fect results."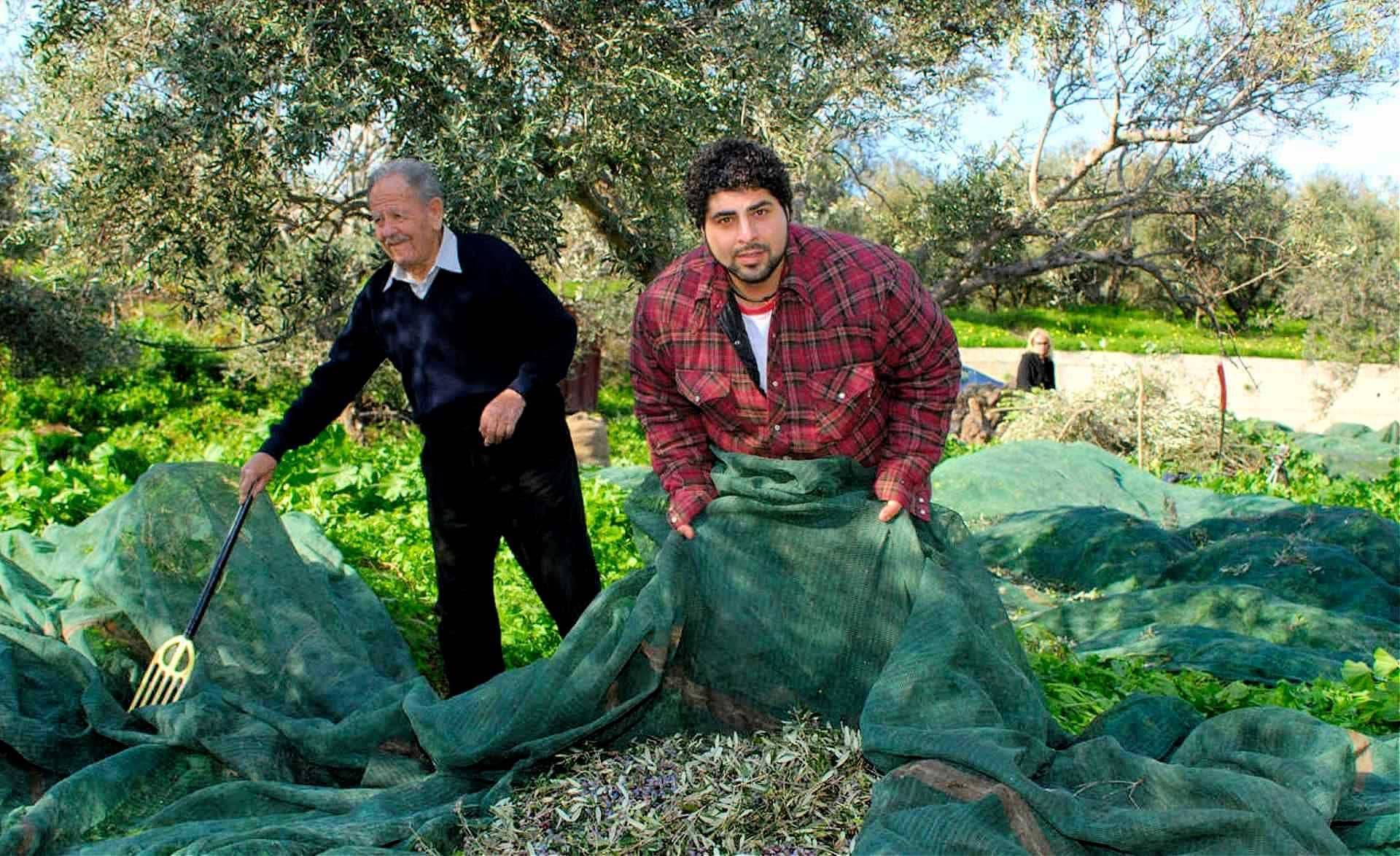 On the east­ern part of the island, pro­duc­ers also enjoyed a great finale of the har­vest­ing sea­son with big wins at the World Olive Oil Competition.
Maria Sgourou from Skoutari, a com­pany based near Lasithi, was delighted to dis­cuss their suc­cess in their first-ever par­tic­i­pa­tion in the com­pe­ti­tion.
"We are very proud that our organic extra vir­gin olive oil found its place among the best olive oils of the world after par­tic­i­pat­ing in such a demand­ing and highly-respected com­pe­ti­tion," Sgourou told Olive Oil Times.
"In the 17th-cen­tury, Cretan romance Erotokritos, Skoutari is the shield that pro­tects the infat­u­ated youth when he fights for his beloved Aretousa," she said. ​"Having adopted the phi­los­o­phy of Hippocrates that our food is our med­i­cine, we grow our olive trees with respect to nature and bio­di­ver­sity to pro­duce pure olive oil of high qual­ity. So, in 2000 we cre­ated Skoutari olive oil, a shield to our health."
Skoutari picked up a Gold Award for its medium extra vir­gin mono­va­ri­etal from Koroneiki, which bears a health claim for its high load of polyphe­nols.
Sgourou also acknowl­edged the fact that great dis­tinc­tions bring great respon­si­bil­ity, finally not­ing that they have to con­tinue the hard work to ful­fill the expec­ta­tions.
"The greater the joy for the award, the greater the sense of respon­si­bil­ity towards all those who trust our prod­ucts," she said. ​"We want to be able to always offer the best olive oil to our cus­tomers, the same one we use to raise our chil­dren."
---