UPDATE: The October 2021 Postira course has been post­poned. Read more here.
The Olive Oil Times Education Lab's flag­ship five-day som­me­lier pro­gram will be pre­sented in Postira, Croatia coin­cid­ing with the fourth annual World Championship of Olive Picking and the local olive har­vest this October.
I am so happy and so proud that this world-renowned pro­gram will be held in our small town.
It will be the first course offered since February 2020, when it was held in London — before the Covid pan­demic shut down travel and group gath­er­ings.
Curtis Cord, the direc­tor of the pro­gram, said the munic­i­pal­ity of Postira pro­posed the idea of bring­ing the course to the coastal vil­lage dur­ing its unique olive pick­ing con­test.
"I imme­di­ately like the idea of pro­vid­ing our atten­dees with an oppor­tu­nity to expe­ri­ence a one-of-a-kind har­vest-time event while they mas­ter tast­ing tech­niques and qual­ity assess­ment," he said.
Croatia has been in the news lately after the coun­try's pro­duc­ers — and espe­cially those from Dalmatia, where Postira sits — achieved astound­ing suc­cess at the 2021 NYIOOC World Olive Oil Competition.
1,171 extra vir­gin olive oils from 28 coun­tries were sub­mit­ted to the NYIOOC, with 105 from Croatia. Of these, 53 came from Dalmatia – one of Croatia's four his­toric regions that stretches along the south­west­ern coast.
Eighty-seven of the Croatian brands sub­mit­ted to the pres­ti­gious com­pe­ti­tion were awarded — the high­est suc­cess rate of any coun­try that sub­mit­ted over 20 entries.
Attendees will be able to wit­ness pro­duc­tion at an award-win­ning farm and taste fresh oils at the moment of extrac­tion dur­ing field trips planned dur­ing the week-long immer­sive expe­ri­ence.
The five-day olive oil som­me­lier pro­gram is designed to empower a new gen­er­a­tion of olive oil experts and edu­ca­tors. The fast-paced cur­ricu­lum spans top­ics rang­ing from har­vest­ing and pro­duc­tion to health, culi­nary appli­ca­tions and advanced sen­sory assess­ment.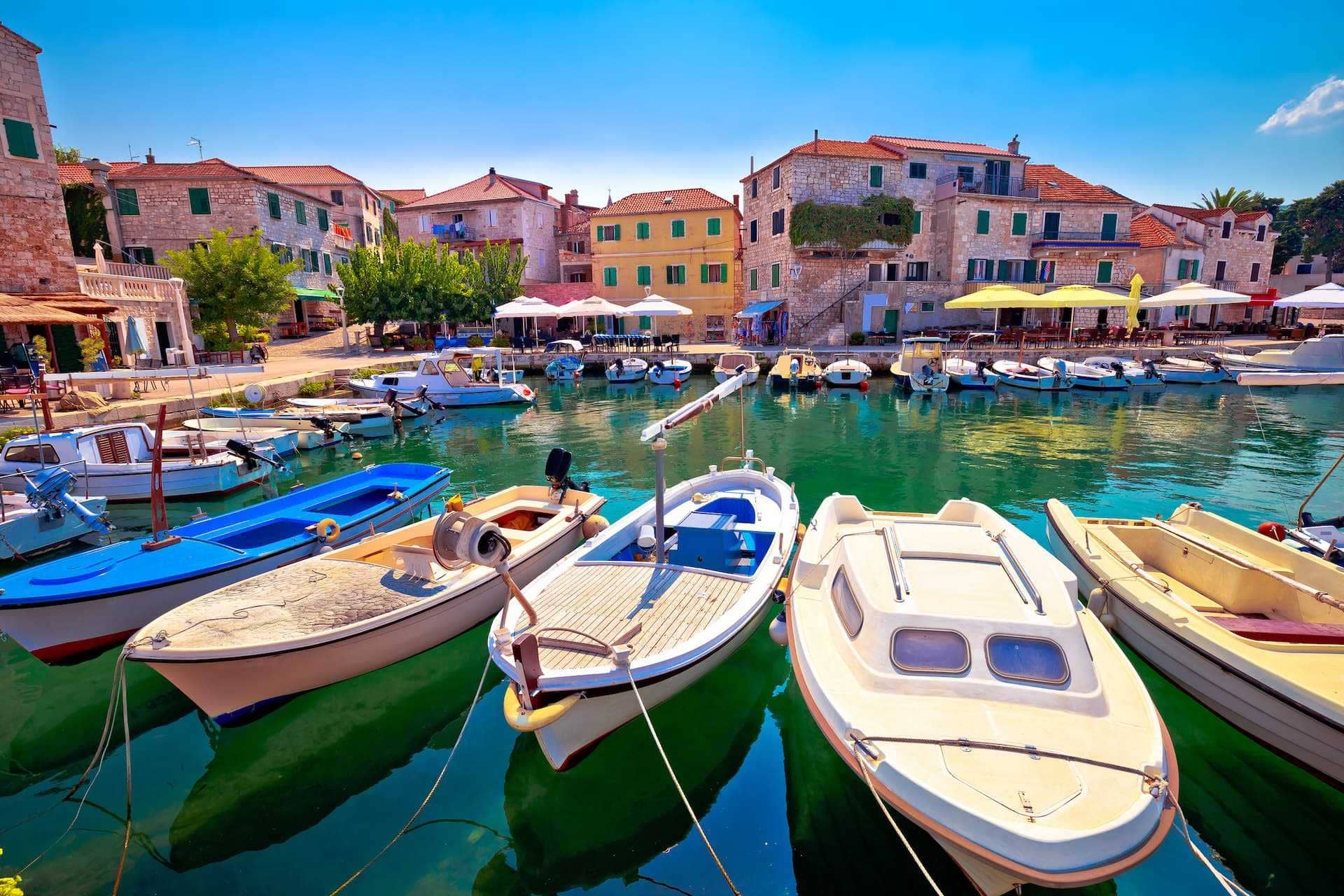 Leaders in Postira said the som­me­lier pro­gram, which has been held in New York, London and San Francisco, would be good for the town, as well as all of Croatia, by call­ing atten­tion to its beau­ti­ful land­scape, rich olive oil cul­ture and friendly locals.
"I am so happy and so proud that this world-renowned pro­gram will be held in our small town," the mayor of Postira, Siniša Marović told Olive Oil Times, ​"We may be small com­pared to other world cities where these courses are held, but we will have some­thing spe­cial to show and pro­vide to the atten­dees."
Ivana Jelinčić, the direc­tor of the Postira Tourist Board, said: ​"The train­ing will take place at the same time as our World Championship in Olive Picking, which will com­plete a spe­cial story that Postira and Dol have. I believe that the pro­gram par­tic­i­pants will take back fond mem­o­ries."