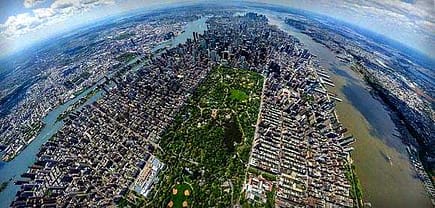 Delicate, fruity, robust and pep­pery – olive oils are con­sid­ered to be the nec­tar of the Gods and most peo­ple agree this is one healthy, fla­vor­ful and ver­sa­tile food. All the more rea­son to cel­e­brate the New York International Olive Oil Competition (https://nyiooc.org) sched­uled for April 16 – 18, 2013, spon­sored by Fairway Market and The International Culinary Center, the world's lead­ing culi­nary cen­ter for edu­ca­tion founded as The French Culinary Institute.
"The New York International Olive Oil Competition is the defin­i­tive olive oil con­test," said Curtis Cord, one of the event orga­niz­ers and pub­lisher of the lead­ing olive oil pub­li­ca­tion Olive Oil Times. ​"Here, the most dis­tin­guished panel of inter­na­tional olive oil judges ever assem­bled will scru­ti­nize entries from every region to find this year's very best olive oils on Earth. There is a huge dif­fer­ence between ​'good' and ​'best', and this con­test will finally make the best oils known and avail­able to buy­ers here in New York and around the coun­try."
For media, who can't wait the three months until the event, a press pre­view of the most impor­tant olive oil com­pe­ti­tion in the world will be held on January 24, 2013 from 5:00 to 6:00 pm ET at The International Culinary Center in New York City (462 Broadway). The pre­view is by invi­ta­tion only: Members of the media who would like to attend can request a press pass on the event web­site.
The pre­view will fea­ture com­pe­ti­tion orga­niz­ers Curtis Cord, Steven Jenkins, mas­ter cheese­mon­ger and olive oil mer­chant from Fairway Market, and Dorothy Hamilton, CEO and founder of The International Culinary Center.
The January 24th pre­view will launch ticket sales for the April event and will pro­vide food pro­fes­sion­als and jour­nal­ists with an overview of the ground­break­ing pro­gram. There will be an olive oil tast­ing, led by Steven Jenkins, fea­tur­ing selected extra vir­gin olive oils from through­out the world.
About the New York International Olive Oil Competition
Much more than the world's most top olive oil con­test, the New York International Olive Oil Competition will fea­ture an edu­ca­tional pro­gram designed to pro­vide a deeper under­stand­ing on this vital topic to an influ­en­tial audi­ence. Culinary pro­fes­sion­als, food indus­try exec­u­tives, aspir­ing chefs and jour­nal­ists are already lin­ing up to attend the two sem­i­nars, which will span olive oil pro­duc­tion, qual­ity and chem­istry, sen­sory assess­ment, culi­nary appli­ca­tions, olive oil vari­eties, mar­ket­ing and pro­mo­tion, trade issues and much more.
The actual com­pe­ti­tion por­tion of the event is not open to the pub­lic; how­ever, a lim­ited num­ber of seats will be avail­able to the two full-day sem­i­nars on April 16 and 18. The sem­i­nars will fea­ture lec­tures by lead­ing experts, sci­en­tists and indus­try chefs includ­ing Giovanni Colavita, authors Nancy Harmon Jenkins and Carol Drinkwater, and chef Cesare Casella. The ICC will also offer spe­cial olive-oil themed din­ners on April 16 and 18 at L'Ecole, its acclaimed restau­rant. Tickets to the sem­i­nars and the din­ners will be avail­able on the event web­site at 5:00 PM on January 24th. The event will cap with a Gala din­ner on April 18, when the win­ners will be announced.
An off-site event will also be open to the pub­lic at the Fairway Café, 2127 Broadway, on Wednesday, April 17 from 2:00 – 4:00 pm. Steven Jenkins will lead par­tic­i­pants through var­i­ous olive oil tast­ings and food sam­ples, describ­ing how olive oil is assessed pro­fes­sion­ally and offer­ing advice on how to select olive oils. Tickets are $25 may be pur­chased at the Fairway Café or through the event web­site begin­ning on January 24th. Proceeds will ben­e­fit The International Culinary Center Scholarship Fund.

---