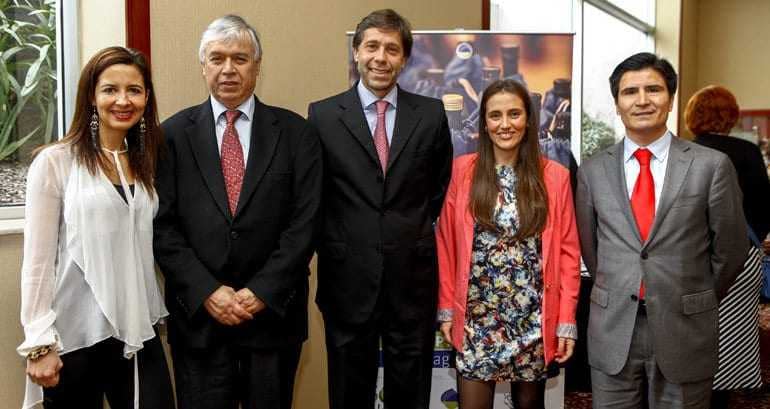 Santiago, Chile has been cho­sen as the host city for the upcom­ing Southern Hemisphere Sol D'Oro com­pe­ti­tion dur­ing the week of September 29. The event will mark the first time in its 12-year his­tory that the Verona, Italy-based com­pe­ti­tion moves beyond its bor­ders to rec­og­nize New World extra vir­gin olive oils on their home turf.
Led by Panel Cata Chile Association with sup­port from the Chilean Ministry of Agriculture, the com­pe­ti­tion will adhere to the stan­dards estab­lished by the Italian ver­sion.
Like with the Italian com­pe­ti­tion, par­tic­i­pants from the Southern Hemisphere will sub­mit oils to be judged by a jury of experts. Submissions are divided into two main cat­e­gories, Extra Virgin and Organic, which are fur­ther sub­di­vided into Delicate, Average and Intense Fruit.
Within these cat­e­gories the Sol de Oro (Gold Medal), Sol de Plata (Silver Medal), and Sol de Bronce (Bronze Medal) will be awarded, along with seven hon­or­able men­tions. The win­ners will be fea­tured at next year's Sol&Agrifood show in Verona as part of Vinitaly.
"The Southern Hemisphere Sol D'Oro will pro­vide a show­case for the best extra vir­gin olive oils from this part of the world. Producers from Australia, New Zealand, Argentina, South Africa, Peru, Uruguay, Brazil, and Chile will have the oppor­tu­nity to pro­mote their prod­ucts inter­na­tion­ally with the seal of qual­ity that only Sol D'Oro can offer," said José Mingo, pres­i­dent of Panel Cata Chile, in a press release.
"In recent ver­sions of Sol D'Oro in Verona, the oils from the Southern Hemisphere have already begun to stand out for their qual­ity," said Ettore Riello, pres­i­dent of Veronafiere, the orga­ni­za­tion behind Sol D'Oro.
---