Olive grow­ing in Bosnia and Herzegovina has great poten­tial, espe­cially in Herzegovina, the south­ern­most and smaller of the two regions, where this year's olive har­vest is end­ing.
"The crop is bet­ter than last year. The fruits are healthy," Mirko Škegro, an award-win­ning olive oil pro­ducer and wine­maker, told Olive Oil Times.
His groves com­prise 600 olive trees, of which 50 to 60 are already bear­ing fruit. From these trees, he has received 250 liters of extra vir­gin olive oil.
See Also:
2022 Harvest Updates
"I picked olives when one-third of the fruit on the trees was green, the sec­ond third was mot­tled, and the third was black," Škegro said.
His Žilavka and Blatina wines reg­u­larly win medals at Decanter in London. In addi­tion, his Krš extra vir­gin olive oil, crafted from Oblica and other autochtho­nous vari­eties, has won con­sec­u­tive awards at the NYIOOC World Olive Oil Competition.
"I go to the most rec­og­nized com­pe­ti­tions," Škegro said. ​"In New York, my oils have been awarded five times in a row, and I hope for a sixth as well."
The Škegro fam­ily farm is located in the hills of west­ern Herzegovina in the town of Radišići, between 132 and 312 meters above sea level and less than 30 miles from the Adriatic Sea.
The area is a local hotspot for endemic bio­di­ver­sity, par­tially due to the com­bi­na­tion of the Mediterranean and con­ti­nen­tal cli­mates, result­ing in hot days and cold nights that suits both vines and olives.
The olives are imme­di­ately processed in the mod­ern mill of the Kiwi Oil Company, owned by Dragan Mikulić, who has the largest olive grove in Herzegovina with 7,000 trees, com­prised of mostly Oblica, along with Istarska Bjelica, Buža, Leccino and Pendolino at 220 meters above sea level.
Mikulić, like most other olive grow­ers in Herzegovina, is more than sat­is­fied with this year's har­vest. ​"We just fin­ished har­vest­ing," he said.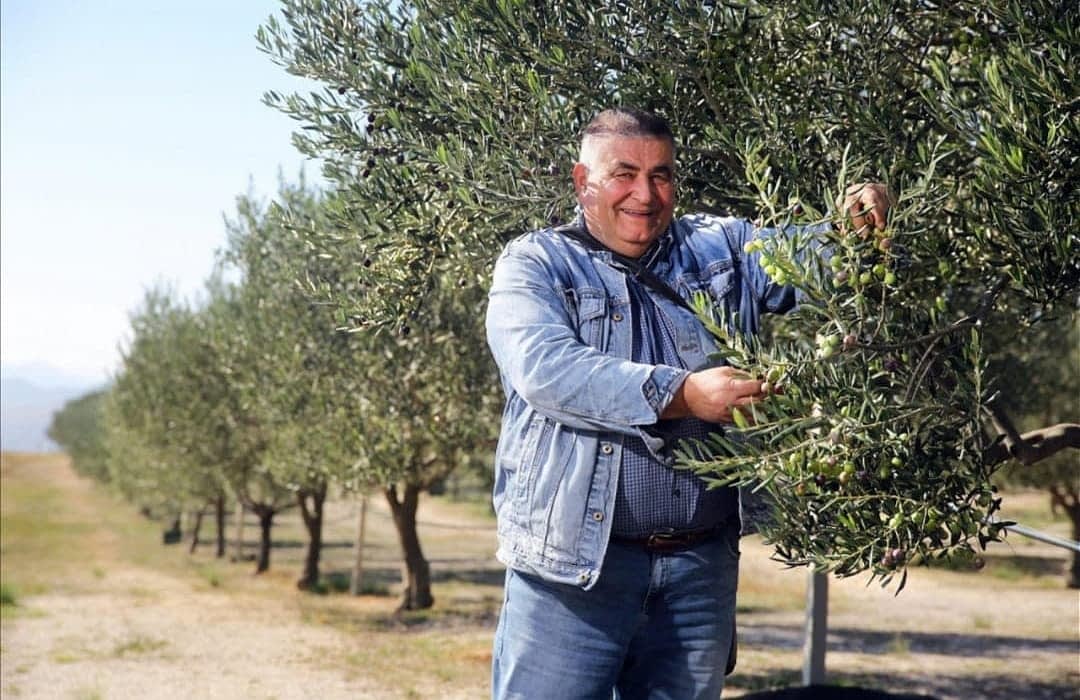 Mikulić said this har­vest was ​"crazy" and required 100 peo­ple to har­vest more than 200 tons of fruit dur­ing three con­sec­u­tive weeks. Growers yielded about 25 tons of extra vir­gin olive oil from these fruits.
With this year's boun­ti­ful har­vest as evi­dence, Mikulić asserted that Herzegovina is ideal for olive grow­ing. ​"We have water, plenty of sun and winds that ben­e­fit the olive trees," he said.
Despite the drought, the har­vest was excep­tional. The olives were healthy. There were no moths or olive fruit flies, and the crop was up to three times larger than last year's, espe­cially in irri­gated olive groves.
"When it's a dry year, the grapes and olive oil always are of bet­ter qual­ity," Mikulić said.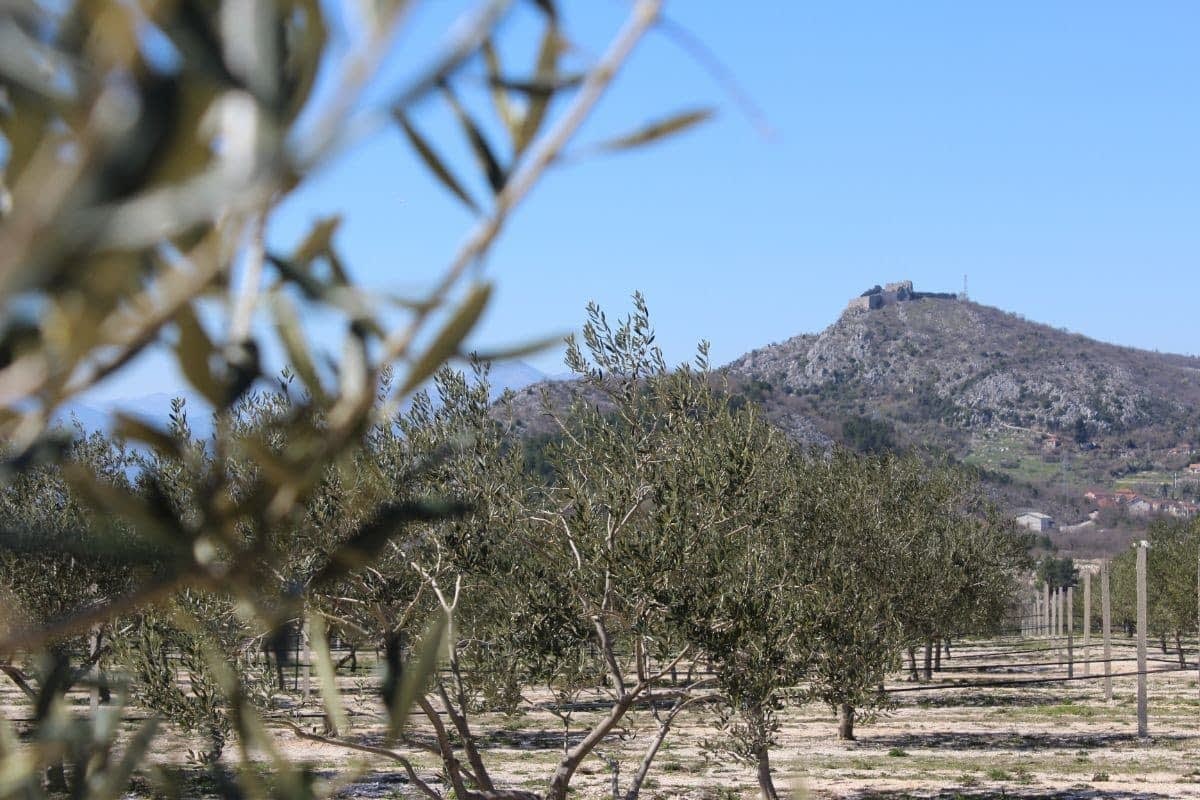 He has two 300-meter-deep wells in his olive grove, from which he draws water into pools and irri­gates all his trees with a drip sys­tem. ​"Without water, there is no olive grow­ing," Mikulić said.
The pro­ducer also expects the qual­ity of this year's oils will be excel­lent. However, he added that prices would rise despite the record har­vest.
Branded extra vir­gin olive oil will sell for 40 Convertible Marks (€20.45), the local cur­rency, per liter.
The price increases come from sig­nif­i­cant increases in pro­duc­tion costs. As they are else­where, these cost increases are dri­ven by infla­tion and ris­ing energy prices.
As a result, labor, equip­ment, milling, pack­ag­ing mate­r­ial and even label­ing costs have more than dou­bled com­pared to last year.
See Also:
Herzegovian Farmer Looks to Keep Momentum After New York Win
Nevertheless, Mikulić believes he will sell all the extra vir­gin olive oil pro­duced this year. ​"It will end up mostly abroad through pri­vate chan­nels as an extremely desir­able and high-qual­ity del­i­cacy," he said.
Due to its prox­im­ity to the shrine in Medjugorje, a pop­u­lar tourist des­ti­na­tion, Mikulić said he sells plenty of his olive oil to the vis­i­tors.
Quite a few also visit Mikulić's mill, olive grove and tast­ing room. They buy olive oil that ends up on the tables of Germany, Poland, the Czech Republic and other non-olive-oil-pro­duc­ing European coun­tries.
Overall, there are seven olive mills in Herzegovina – Mikulić's mill, another two in Ljubuško and Čapljina, three much smaller ones and a large mill that recently opened in Neum.
"We are tak­ing big steps for­ward," Marko Ivanković, direc­tor of the Federal Agro-Mediterranean Institute in Mostar, the regional cap­i­tal, told Olive Oil Times.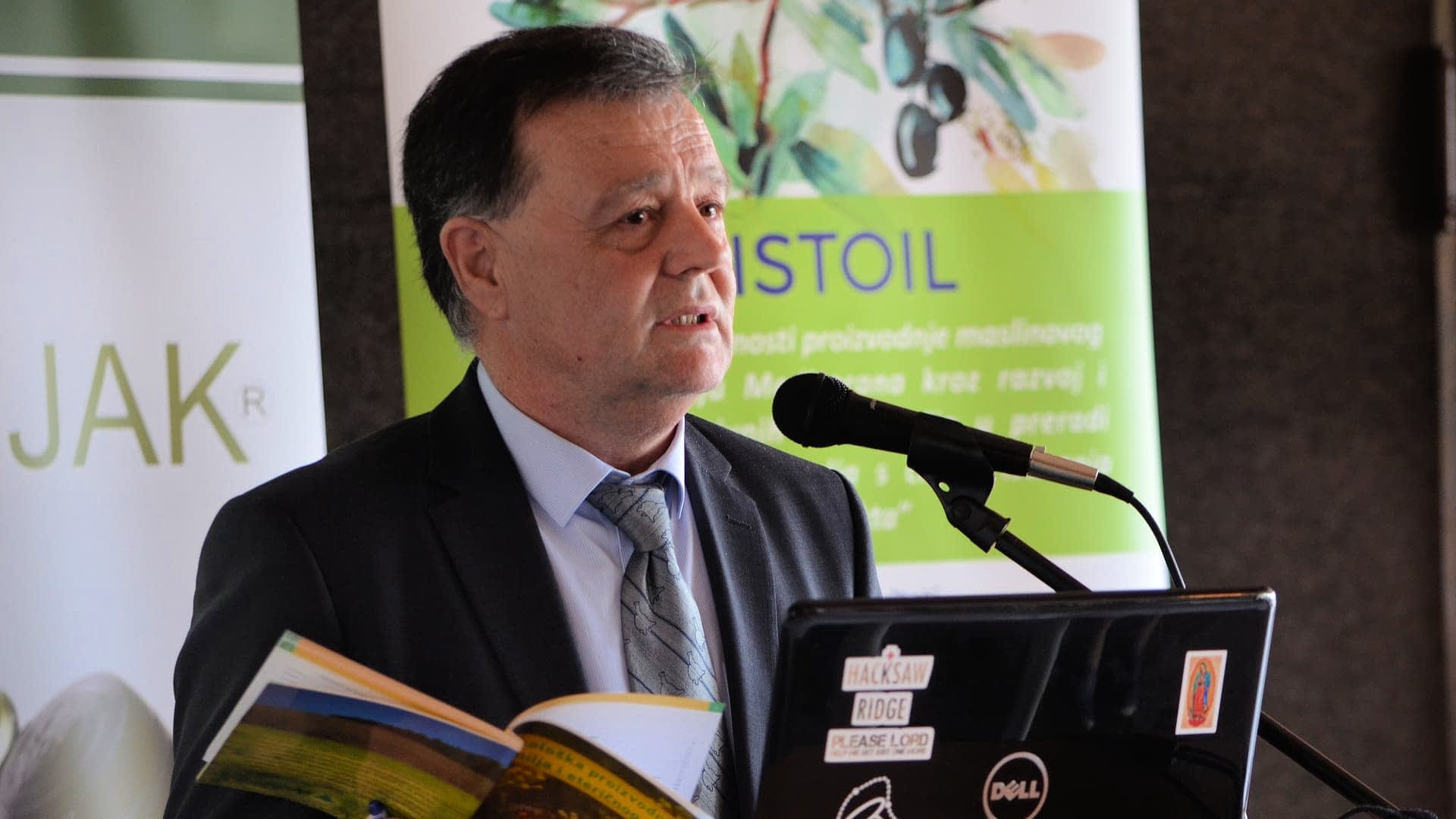 In the past decade, the num­ber of olive trees in Herzegovina has increased from 6,000 to 115,000, spread over 350 hectares. Twenty thou­sand new trees were planted in 2022 alone.
Ivanković said this was the most sig­nif­i­cant increase in olive cul­ti­va­tion in any European Mediterranean coun­try.
However, he added that there is still room for expan­sion, with plans to increase pro­duc­tion to meet local demand. Bosnia and Herzegovina con­sume about 850,087 liters per annum, 0.24 liters per capita.
Currently, most of the 280,000 liters of olive oil pro­duced in the coun­try are exported. Annual olive oil exports are val­ued at €20,060, while imports cost €1,996,769.
Ivanković said the medium-term goal for the coun­try's olive sec­tor is to expand the groves from the cur­rent 350 to 1,000 hectares.
"We will con­tinue to pro­mote the daily con­sump­tion of olive oil as the health­i­est food and encour­age per capita con­sump­tion," he said.
Future research at the insti­tute will focus on research­ing the role of olive oil as a func­tional food, accord­ing to Commission Regulation (EU) No 432/2012, which says, ​"olive oil polyphe­nols con­tribute to the pro­tec­tion of blood lipids from oxida­tive stress."
To this end, an offi­cial panel for organolep­tic assess­ment of vir­gin olive oils and a national olive oil pro­ducer asso­ci­a­tion has been autho­rized.
"Together with the increase in the num­ber of com­mer­cial pro­duc­ers of olive oil and the increase in pro­cess­ing capac­ity (oil mills), there is an effort to pro­tect the geo­graph­i­cal ori­gin of olive oil," Ivanković con­cluded.
He is con­vinced that olive grow­ing in Bosnia and Herzegovina will con­tinue to progress.
---