A sense of won­der­ment encroaches upon vis­i­tors to the Castello Monte Vibiano Vecchio, located in the heart of the cen­tral Italian region of Umbria.
An ancient cas­tle dat­ing back to the 1st cen­tury BC seam­lessly coex­ists with a state-of-the-art olive oil mill among the green hills and val­leys.
The beauty of being a high-qual­ity extra vir­gin olive oil pro­ducer is that you are always look­ing for some­thing new that allows you to improve.
Lorenzo Fasola Bologna, co-owner of the estate, described how his­tory and moder­nity have trans­formed Castello Monte Vibiano Vecchio into one of the world's best extra vir­gin olive oil pro­duc­ers.
The jour­ney started with Fasola Bologna's father, Andrea, and has since been car­ried out by him­self and his sis­ter, Maria Camilla.
See Also:
Producer Profiles
The brand's mete­oric rise has paired an effec­tive busi­ness strat­egy with a real vision of sus­tain­able devel­op­ment, con­nect­ing the family's his­tor­i­cal roots to the future.
The far-reach­ing project began to take shape more than 50 years ago by plant­ing roughly 10,000 high-trunk trees to sur­round the olive groves and the vine­yards.
In addi­tion to the imple­men­ta­tion of for­est resources, with their con­tri­bu­tion in terms of car­bon diox­ide absorp­tion, over the years, the fam­ily has applied low-impact energy tech­nolo­gies, intro­duced elec­tric vehi­cles, and started to re-use agri­cul­tural by-prod­ucts.
Thanks to a con­stant updat­ing of the pro­duc­tion tech­niques and fruit­ful col­lab­o­ra­tion with research cen­ters, Castello Monte Vibiano Vecchio became the first com­pany to obtain the ​'Zero CO2 Emissions' cer­ti­fi­ca­tion (DNV UNI ISO 14064) pro­vided by a lead­ing clas­si­fi­ca­tion body.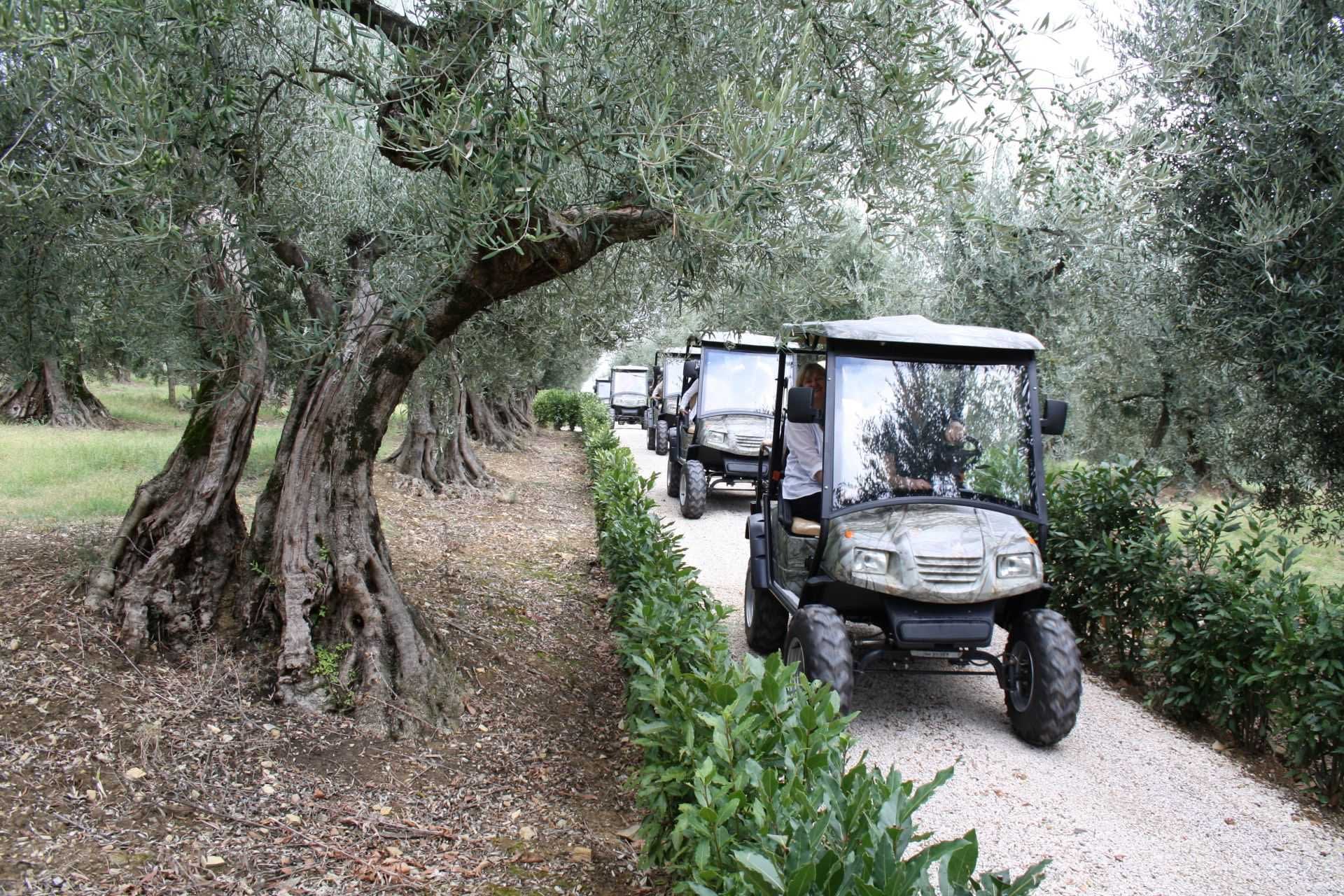 "We have always believed that the real qual­ity can only come from a healthy envi­ron­ment," Fasola Bologna told Olive Oil Times. ​"Yet, since we have the priv­i­lege of liv­ing in a land that is beau­ti­ful and per­fect just as it is, our mis­sion is not to improve it, but rather to value and pre­serve it."
The pas­sion­ate com­mit­ment of the fam­ily to safe­guard the ter­ri­tory has nat­u­rally evolved into a stead­fast ded­i­ca­tion to qual­ity. As a result, the Umbrian farm boasts a series of suc­cesses at the NYIOOC World Olive Oil Competition, includ­ing four Gold Awards earned dur­ing the last edi­tion.
"We are very sat­is­fied with the recog­ni­tion for our flag­ship prod­uct, Borgiona," Fasola Bologna said. ​"I believe that this extra vir­gin olive oil, with its dis­tinc­tive fea­tures, is look­ing to the future. Also, we are pleased that the NYIOOC recon­firmed the qual­ity of Vubia."
The blend, which incor­po­rates typ­i­cal vari­eties of the region – Dolce Agogia, Moraiolo, Frantoio and Leccino – com­bined in vary­ing per­cent­ages, takes its name from the Etruscans' word to call the peo­ple of the vil­lage.
Later, when his­tory and leg­end mix, Vubia becomes the female pro­tag­o­nist of a tale from the third cen­tury BC. During the Second Punic War between Rome and Hannibal's Carthaginians, her 20-year-old sons were sent to the front.
We have always believed that the real qual­ity can only come from a healthy envi­ron­ment.
As time went by, she became increas­ingly alarmed by news from the bat­tle­field and began pray­ing to Bacchus for their safe return. When she even­tu­ally saw them com­ing back unin­jured, down­hill from Mount Vibiano, she decided to plant a vine­yard as an offer­ing of grat­i­tude to the god.
The sacred plot, now called Vigna Lorenzo, is over­looked by an ancient olive grove. There you will find sev­eral autochtho­nous vari­eties – includ­ing Moraiolo, Frantoio, Dolce Agogia, Borgiona, San Felice, Rosciola di Panicale, Rosciola Umbra, Limona, Pocciolo, Nostrale di Rigali and Capolga Umbra – some of which are blended in Tremilaolive Centuries-Old Trees.
The evoca­tive power of the story of love and grate­ful­ness expressed by the leg­endary Vubia endows these ancient fields with a spe­cial atmos­phere. In 2018, the orchard was cho­sen as the venue for an impres­sive event to cel­e­brate the night har­vest.
"We have come up with the Harvest by Night extra vir­gin olive oil to send the mes­sage that cli­mate change is real," Fasola Bologna said. ​"It is hap­pen­ing right now, and we can­not afford to lose time."
"We must act, start­ing from sus­tain­ably pro­duc­ing food," he added. ​"At this rate, in fact, and if we do not take action, tra­di­tional har­vest­ing will become increas­ingly dif­fi­cult due to the rise in tem­per­a­tures."
An inter­na­tion­ally renowned artist, Felice Limosani, cre­ated two site-spe­cific art instal­la­tions at the launch event – an immer­sive play of lights and sounds lit up the evening in the ancient olive grove and at the cas­tle.
See Also:
Best Olive Oils From Italy
The guests were encour­aged to take off their ele­gant and high-heel shoes and wear rub­ber boots so that they could help the har­vesters pick olives and fill up the bins, which were imme­di­ately deliv­ered to the mill.
"Receiving recog­ni­tion for this prod­uct had a strong sym­bolic value," Fasola Bologna said. ​"It means we are head­ing in the right direc­tion, even with our bold­est choices. Today, night oper­a­tions are lim­ited to a small part of the pro­duc­tion, but who knows whether, in the future, this prac­tice can become more wide­spread."
The last olive har­vest was char­ac­ter­ized by nor­mal aver­age tem­per­a­tures with cool days in early October, Fasola Bologna added.
"But we know that every year, we must be ready to cope with dif­fer­ent weather issues as global warm­ing starts being a prob­lem," he said. ​"We saw this with the last grape-har­vest­ing sea­son, which was con­cluded much ear­lier than the pre­vi­ous years. The olive har­vest at night was a chal­lenge, a call on every­one to act and tackle cli­mate change."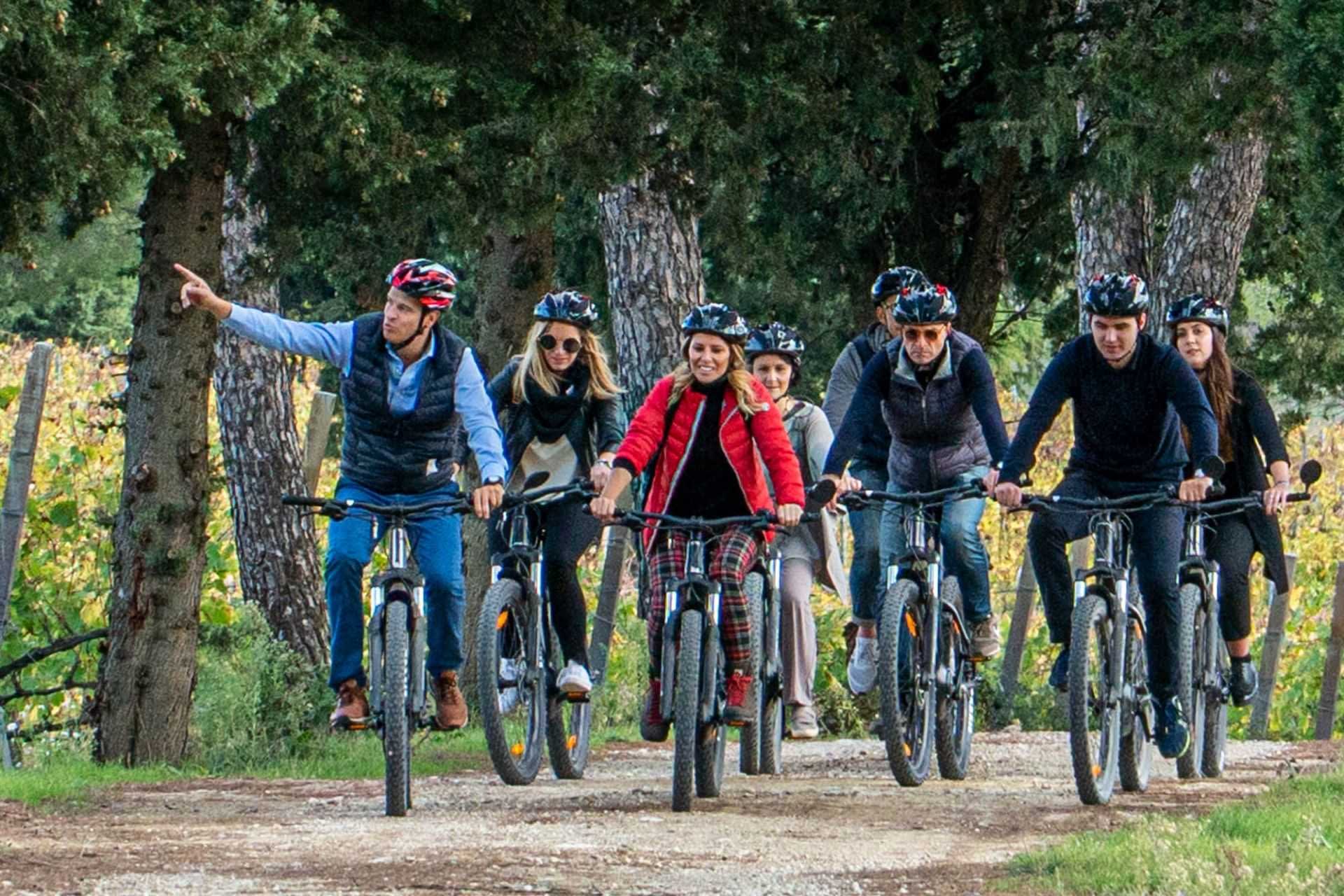 All com­pany choices aim to reach this goal, and every­one is involved. For this pur­pose, 30 elec­tric bikes are avail­able for vis­i­tors of the farm to use, allow­ing them to explore the estate and 55-hectare olive grove.
Yet, the idea is to expand the land ded­i­cated to the pro­duc­tion of extra vir­gin olive oil.
"We are plan­ning to plant more olive trees," Fasola Bologna said, point­ing out that the com­pany can also rely on its state-of-the-art mill.
"It is equipped with both hor­i­zon­tal and ver­ti­cal malax­ers. We ana­lyze the fruits and, accord­ing to spe­cific para­me­ters, we decide whether to work with the three-phase or the two-phase tech­nol­ogy," he said. ​"However, we con­tin­u­ously test and exper­i­ment, and over the years, this allowed us to obtain more data on the olives and to under­stand how to get the best from the dif­fer­ent vari­eties."
"We are always look­ing for new things," Fasola Bologna added, show­ing how the unfail­ing flair for research and exper­i­men­ta­tion is a con­stant at Castello Monte Vibiano Vecchio.
"But, above all, we try to improve and sur­pass our­selves. Perfection does not exist, and I believe that in the olive oil sec­tor, we can still make sig­nif­i­cant progress, espe­cially with regards to milling tech­nolo­gies," he con­cluded. ​"The beauty of being a high-qual­ity extra vir­gin olive oil pro­ducer is that you are always look­ing for some­thing new, that some­thing extra that allows you to improve and make a real dif­fer­ence."
---