Two extra vir­gin olive oils from a region of Japan known for its unique cli­mate have won Gold Awards at the 2022 NYIOOC World Olive Oil Competition.
The groves of Nippon Olive Company sit above the Seto Inland Sea, in south­ern Japan, which boasts a Mediterranean cli­mate. However, offi­cials at the com­pany also attrib­uted its suc­cess in the com­pe­ti­tion to a decades-long his­tory of olive grow­ing and ded­i­cated research.
I think most Japanese house­holds still do not rec­og­nize high-qual­ity extra vir­gin olive oil… but I feel that peo­ple are increas­ingly enjoy­ing olive oils' unique fla­vors when cook­ing.
"Locals describe our region as the Aegean Sea, a trib­ute to a cli­mate which closely resem­bles the Mediterranean cli­mate," Yasuhiro Yoshida, the company's pro­duc­tion direc­tor, told Olive Oil Times. ​"So much so that our city, Ushimado, is an offi­cial sis­ter-city with Mitilíni in Greece."
The for­mally trained olive oil taster and agron­o­mist is the dri­ving force behind the suc­cess of the company's Ushimado and Ushimado Superior brands.
See Also:
Producer Profiles
Yoshida's work fol­lows the path set by the com­pany founder, Waichiro Hattori, who began grow­ing olives in the area in 1942 and launched its first olive prod­uct in 1949.
Great-grand­fa­ther of the cur­rent Nippon Olive pres­i­dent, Hattori wanted to cre­ate a prod­uct that could heal and feed peo­ple. Over time, the com­pany expanded its olive groves over about 10 hectares, where it man­ages more than 2,000 trees.
After nearly five decades of expe­ri­ence grow­ing Mediterranean olive vari­eties in Japan, the com­pany expanded its pro­duc­tion to Spain in 1992.
In Tortosa, Nippon Olive Company man­ages more than 3,000 trees on 45 hectares. This expanded pro­duc­tion helps the com­pany reach the vol­umes needed to keep pace with the grow­ing demand of Japanese con­sumers for its high-qual­ity extra vir­gin olive oils.
The need to increase yields does not come as a sur­prise. According to the lat­est data from the International Olive Council (IOC), Japan is cur­rently the fourth largest importer of olive oils glob­ally, behind the United States, the European Union and Brazil.
The company's expan­sion into Spanish olive pro­duc­tion was also not a sur­prise, with 93 per­cent of Japanese olive oil imports com­ing from the coun­try. Still, Ushimado Garden, the core of Hattori's vision for the land­scape, remains the focus of the com­pa­ny's oper­a­tions.
Yoshida empha­sized Nippon Olive's strong rela­tion­ship with Ushimado's unique lands. The loca­tion of the city and its cul­ture, greatly influ­enced by the Seto Inland Sea and the related trade oppor­tu­ni­ties, made Ushimado a sig­nif­i­cant port until the end of the Edo era in the 19th cen­tury.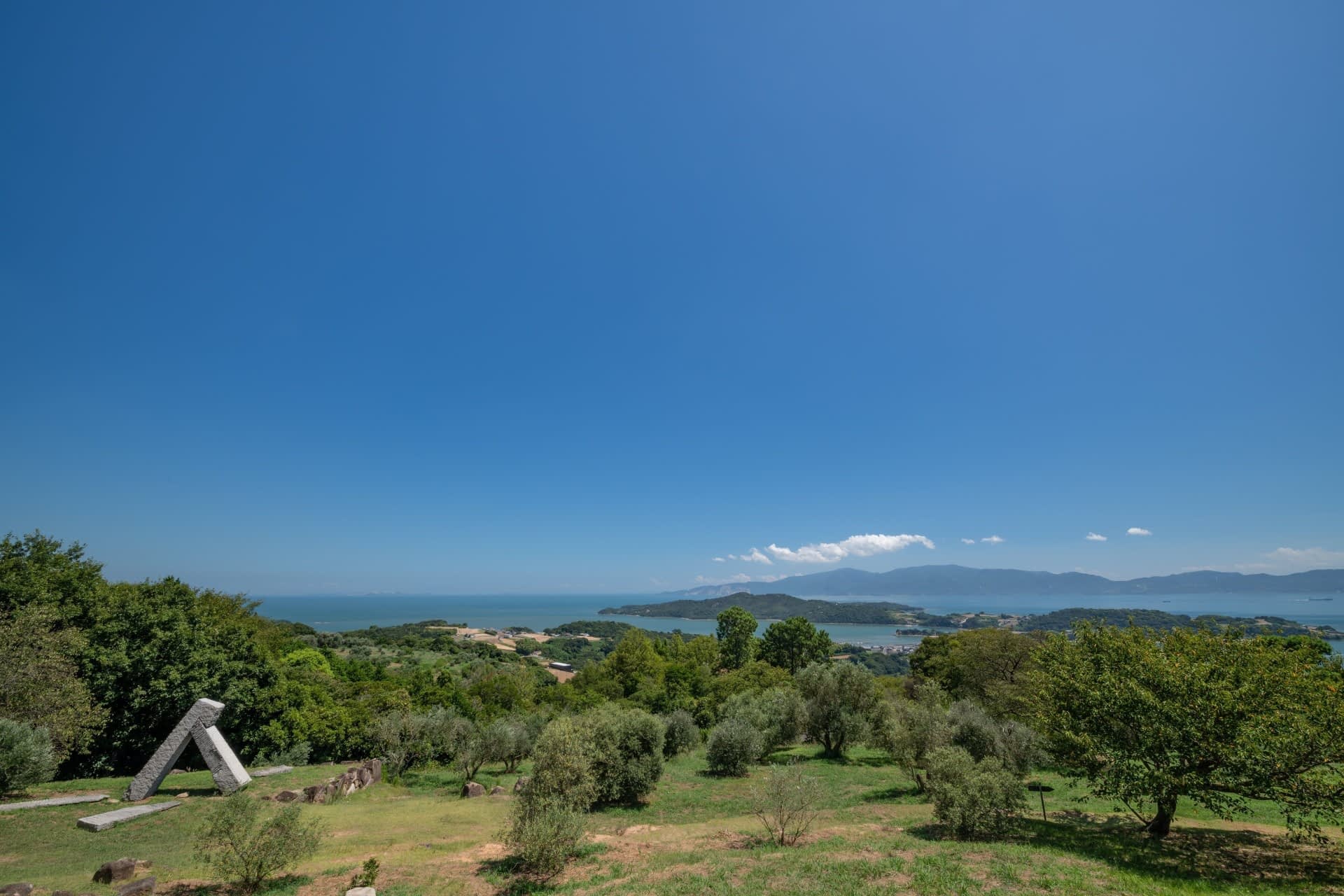 Many vis­i­tors to the area explore its unique char­ac­ter by climb­ing Ushimado Garden's olive-tree-dot­ted hills for views of the Seto Inland Sea and its islands.
"Visitors come here not only to see the trees, but also to enjoy the won­der­ful scenery of the olive groves, the blue sea and the col­or­ful fields, and to seek out the high-qual­ity olive oil," Yoshida said.
Ushimado is now one of the major tourist attrac­tions of Okayama pre­fec­ture, host­ing 90,000 vis­i­tors annu­ally.
In homage to the land, Yoshida named the com­pa­ny's farm after the land. Ushimado is a blend of Arbequina, Mission, Manzanillo, Lucca and Nevadillo Blanco olives. It is a sweet extra vir­gin olive oil with mild notes of bit­ter and piquant.
Meanwhile, Ushimado Superior is sourced from care­fully selected olives of Manzanillo, Lucca, Nevadillo Blanco and Mission vari­eties.
"We cre­ate our Ushimado blends adapt­ing to the oppor­tu­ni­ties given us by the sea­sons," Yoshida said. ​"We fol­low the weather and the trees in the pur­suit of qual­ity."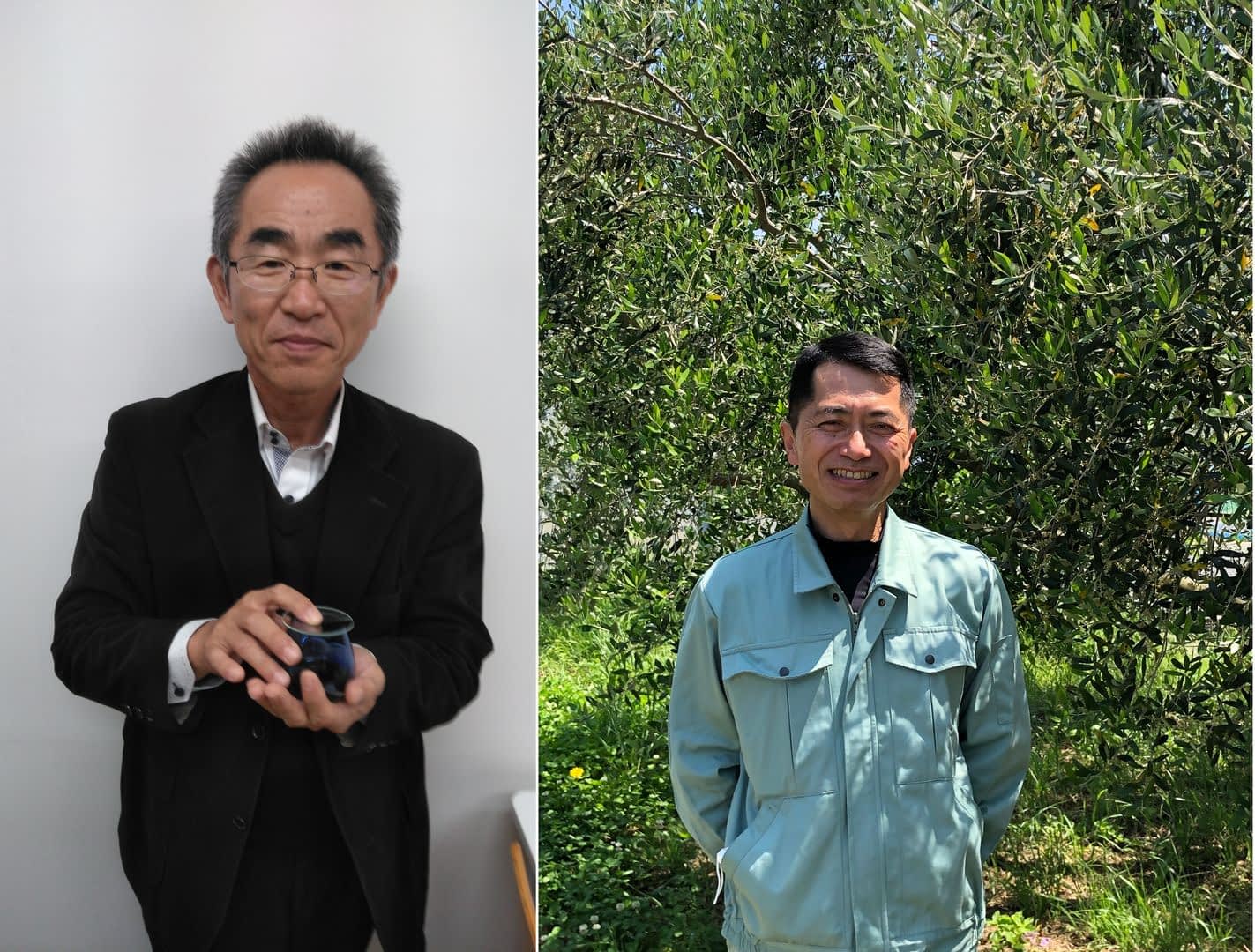 One of the keys to Nippon Olive's sus­tained suc­cess at the NYIOOC is the daily mon­i­tor­ing of the trees, to detect poten­tial threats and keep them healthy.
"Pest con­trol is essen­tial, of course," Yoshida said. ​"But we espe­cially focus on prun­ing cor­rectly, which enables us to keep the trees healthy and aim at the best prod­uct qual­ity."
"I would say that the basics of our work have not changed over time, but the qual­ity has improved," he added. ​"This is because of a bet­ter assess­ment of the har­vest times and increased care in the oil extrac­tion process, which pre­serves the unique fla­vors of our olive oils."
While the cli­mate in the region is mostly ideal for olive grow­ing, the weather remains one of the major chal­lenges for the olive farm.
"That is mostly true for the long rains that often occur before har­vest, with the rainy sea­son of Japan tra­di­tion­ally tak­ing place between June and July," Yoshida said.
"Other prob­lems might come from fierce heat often expe­ri­enced from the sec­ond part of July to the end of August, a period char­ac­ter­ized by the absence of water, which can also have an impact on our trees," he added. When needed, drip irri­ga­tion is pro­vided.
The com­pany is antic­i­pat­ing an emerg­ing shift among Japanese con­sumers toward using extra vir­gin olive oil at home, par­tially due to more wide­spread knowl­edge about its health ben­e­fits.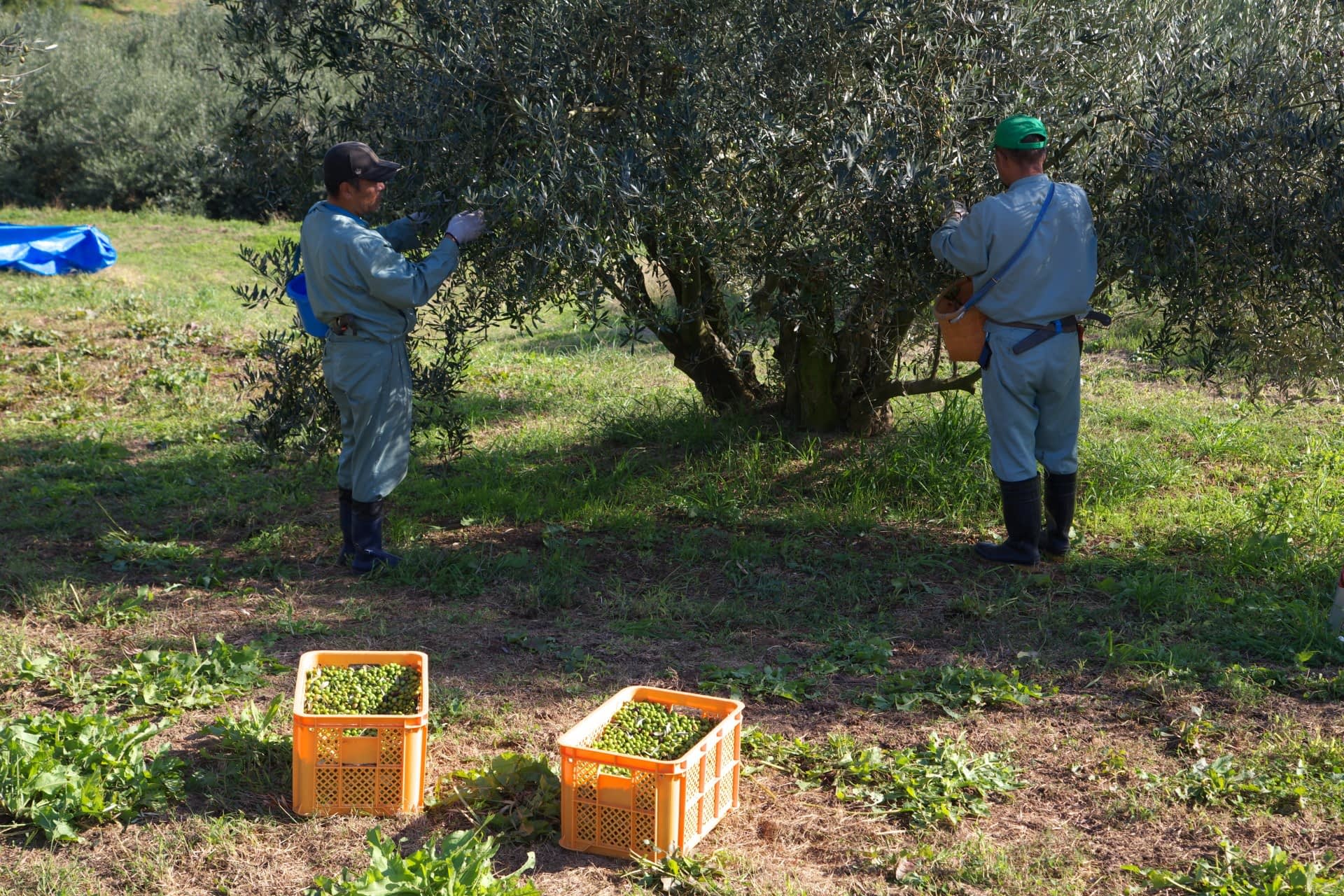 "Today olive oils in Japan are mainly used in restau­rants for Mediterranean-type meals such as Spanish or Italian cui­sine," Yoshida said. ​"Still, we see that con­sump­tion seems to be grow­ing, and that hap­pens mostly with extra vir­gin olive oils."
"It seems its use is spread­ing to the ordi­nary Japanese house­holds, which are shift­ing from a health-con­scious approach to the pur­suit of good taste," he added. IOC fig­ures show that vir­gin olive oil com­prises 77 per­cent of Japan's olive oil imports.
"I think most Japanese house­holds still do not rec­og­nize high-qual­ity extra vir­gin olive oil as opposed to lower qual­ity olive oils, but I feel that peo­ple are increas­ingly enjoy­ing olive oils' unique fla­vors when cook­ing," he added.
According to Yoshida, extra vir­gin olive oil is also an ingre­di­ent that can seam­lessly be fused into tra­di­tional Japanese dishes.
"High-qual­ity olive oil can be used in a wide vari­ety of dishes of Japanese cui­sine," he con­cluded. ​"Our employ­ees, for instance, use it on their miso soup, oni­giris, tofu and nat­tos."
---
---