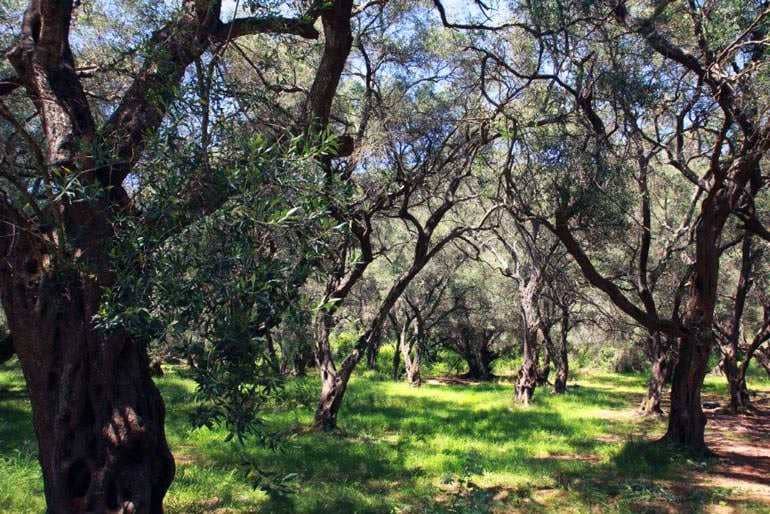 Corfu has been known as a Mediterranean tourist des­ti­na­tion for decades but it has not been par­tic­u­larly known for pro­duc­ing excep­tional olive oil. That could be chang­ing.

Spyros Dafnis, a recent University of Economics grad­u­ate whose fam­ily owns an olive mill in Corfu decided to try a new method of har­vest­ing and milling the olives to see if he could get bet­ter results.
The main vari­etal is called Lianolia and is found almost exclu­sively in Corfu. Lianolia grows excep­tion­ally tall some­times reach­ing 18 meters (59 feet), mak­ing it very dif­fi­cult to har­vest the olives early. Farmers usu­ally wait until late in the sea­son when the olives prac­ti­cally fall on their own onto nets laid on the ground.
Dafnis explained what moti­vated him and his fam­ily to break with cen­turies of tra­di­tion of how olives were har­vested and milled.
"Our idea was born amid the cri­sis in our coun­try in recent years. As an anti­dote to the cri­sis, we embraced the ​"rev­o­lu­tion." A rev­o­lu­tion of cre­ativ­ity, inno­va­tion and knowl­edge. For this to hap­pen we needed to think alter­na­tively and act uncon­ven­tion­ally.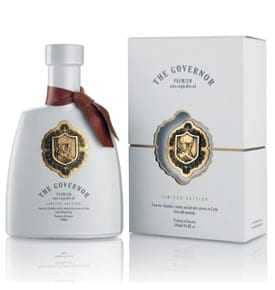 We saw around us a nat­ural wealth left at the mercy of tra­di­tion which resulted in a prod­uct that dis­hon­oured itself by not real­iz­ing its full poten­tial. So we decided to pur­sue our dream by break­ing the tra­di­tion that our island could not pro­duce high qual­ity olive oil."
Mr. Dafnis and his brother Giorgos, together with the enthu­si­as­tic sup­port of their fam­ily, stud­ied research papers on olive oils con­tain­ing high phe­no­lic lev­els. They decided to aban­don the tra­di­tional method of har­vest­ing with the goal of pro­duc­ing a pre­mium high phe­no­lic EVOO.
It was a gam­ble. They acquired a mechan­i­cal shaker in order to begin the har­vest in mid-October, they low­ered the tem­per­a­ture dur­ing the malax­a­tion phase, elim­i­nated the use of water and the use of a cen­trifuge. They had their EVOO tested using the new Nuclear Magnetic Resonance (NMR) method recently devel­oped by Dr. Prokopios Magiatis at the National and Kapodistrian University of Athens.
Their EVOO made exclu­sively from Lianolia vari­etal con­tained the high­est lev­els of phe­no­lic com­pounds ever recorded in Greece.
They expected the olive oil to be good, but did not imag­ine it would be this excep­tional:
Oleocanthal: 680 mg/Κg
Oleacein: 350 mg/Kg
Oleuropein agly­con: 53mg/Kg
Ligstroside agly­con: 58mg/Kg
Over 1 gram of phe­no­lic com­pounds per kilo (total 1141 mg/Kg)
Within two years of ded­i­cated study and appli­ca­tion the Dafnis fam­ily has put Corfu and the Lianolia vari­ety firmly on the world olive oil map.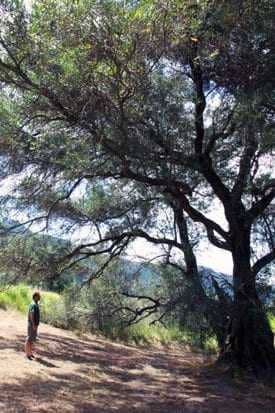 In antic­i­pa­tion of a pos­i­tive result they also cre­ated an olive bot­tle design and a brand name. Their brand, ​"The Governor." (The name was inspired by Ioannis Kapodistrias who was born in Corfu and was the first elected head of state or ​"The Governor" of newly-lib­er­ated Greece in 1828. He was known as a reformer and edu­ca­tor who built the first uni­ver­sity in mod­ern Greece where, coin­ci­den­tally, the NMR method was invented.)
The Governor was awarded Golden Star at the Great Taste Awards and the sil­ver medal at a com­pe­ti­tion in Japan this year.
Producing an EVOO that com­bines extremely high phe­no­lic con­tent with award win­ning taste is not an easy task. Spyros and fam­ily are intent on con­tin­u­ing their exper­i­ments and shar­ing they knowl­edge they have gained with other olive grow­ers from Corfu and around the world.
The ori­gin of the Lianolia vari­ety found almost exclu­sively on Corfu is said to have been brought to the Island dur­ing the Venetian rule of Corfu about 500 years ago. Its true ori­gin is shrouded in mys­tery.
Homer men­tions Corfu in The Odyssey as hav­ing olive trees. This was thou­sands of years before Venetian rule. How and why did the local vari­eties dis­ap­pear?
Perhaps now there will be a renewed sci­en­tific inter­est to dis­cover where the Lianolia olive orig­i­nated.