Eighty stu­dents from the Matija Gubec inter­na­tional pri­mary school in Zagreb, the Croatian cap­i­tal, vis­ited a Dalmatian olive grove to par­tic­i­pate in the har­vest and learn about olive oil pro­duc­tion.
The stu­dents of the pres­ti­gious inter­na­tional school, attended by the chil­dren of ambas­sadors, diplo­mats, gov­ern­ment offi­cials, promi­nent ath­letes and busi­ness peo­ple from abroad, trav­eled 330 kilo­me­ters south to the olive groves of 40-year-old Krešimir Uroda near Pirovac.
The chil­dren helped har­vest the olives by hand before trav­el­ing to the Sveti Ante mill in nearby Vodice to learn how olives are trans­formed into olive oil.
"I am extremely hon­ored that my olive grove was cho­sen for this occa­sion," Uroda said with sat­is­fac­tion.
See Also:
Officials Congratulate Regional NYIOOC Winners at Ceremony in Split
"Among [the stu­dents are] the two chil­dren of ten­nis player Goran Ivanišević, the daugh­ter of for­mer inter­na­tional [asso­ci­a­tion] foot­ball player Boško Balaban, and the son of the famous singer Severina Vučković," he added.
Uroda's olive grove was planted 12 years ago by his father, Ante Uroda. After leav­ing Čakovec, the north­ern­most Croatian city, where he started a fam­ily and spent his entire work­ing life, he returned to his ances­tral home.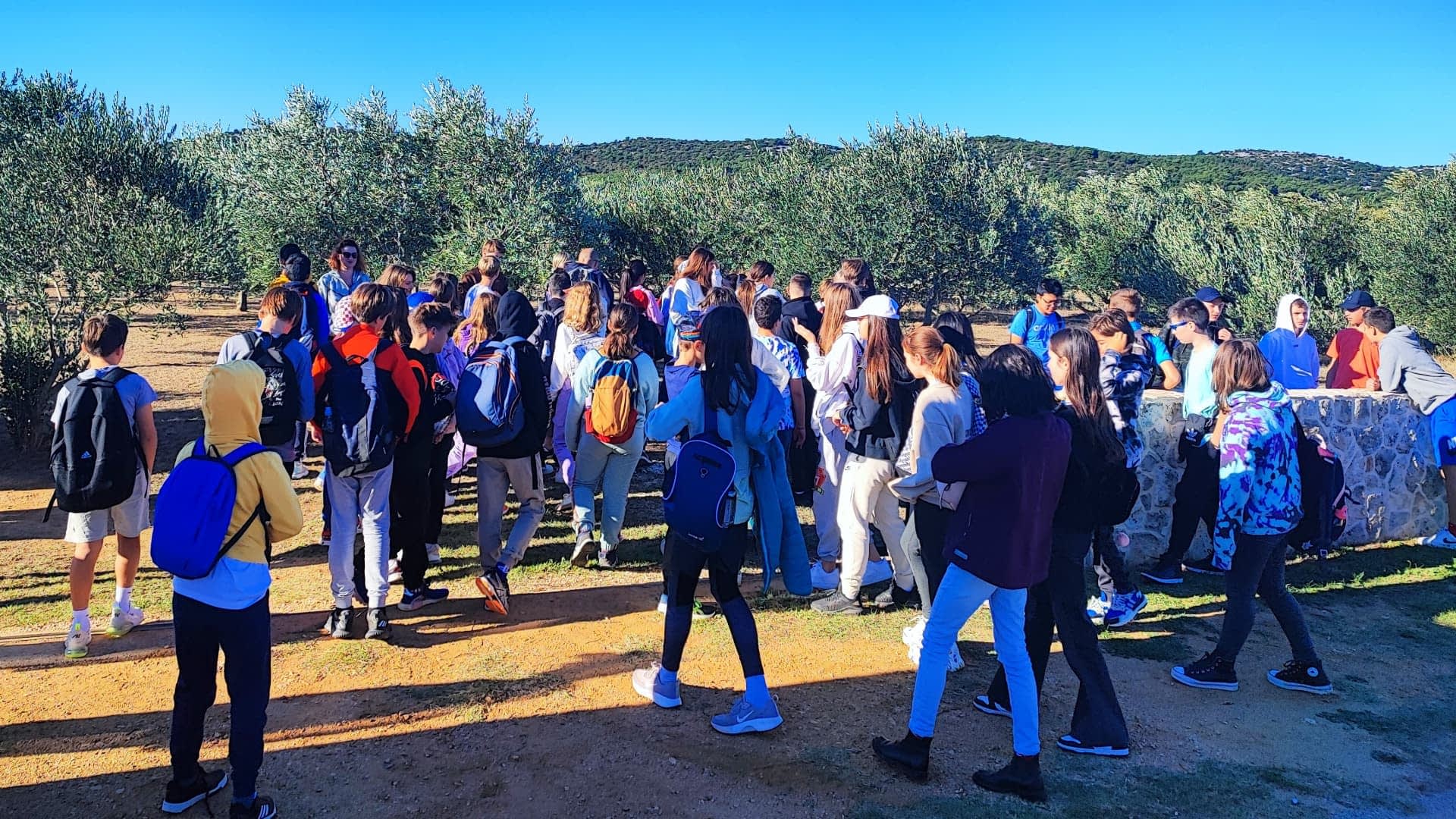 "Something kept pulling him back to his home­land," Uroda said, who spent every sum­mer with his par­ents in Pirovac, 428 kilo­me­ters away from Čakovec. ​"I fell in love with this area."
Uroda helped his father plant and grow the olive trees. However, he con­tin­ued to work as an IT spe­cial­ist for Elektra in Čakovec until 2017, when his father fell seri­ously ill and urged him to return to the olive farm in Pirovac, or he would have to sell it.
As a result, Uroda requested a trans­fer to Elektra's offices in Sibenik, Dalmatia. ​"I made it. But, unfor­tu­nately, my father was over­come by a seri­ous, incur­able dis­ease and died at the age of 68," he said.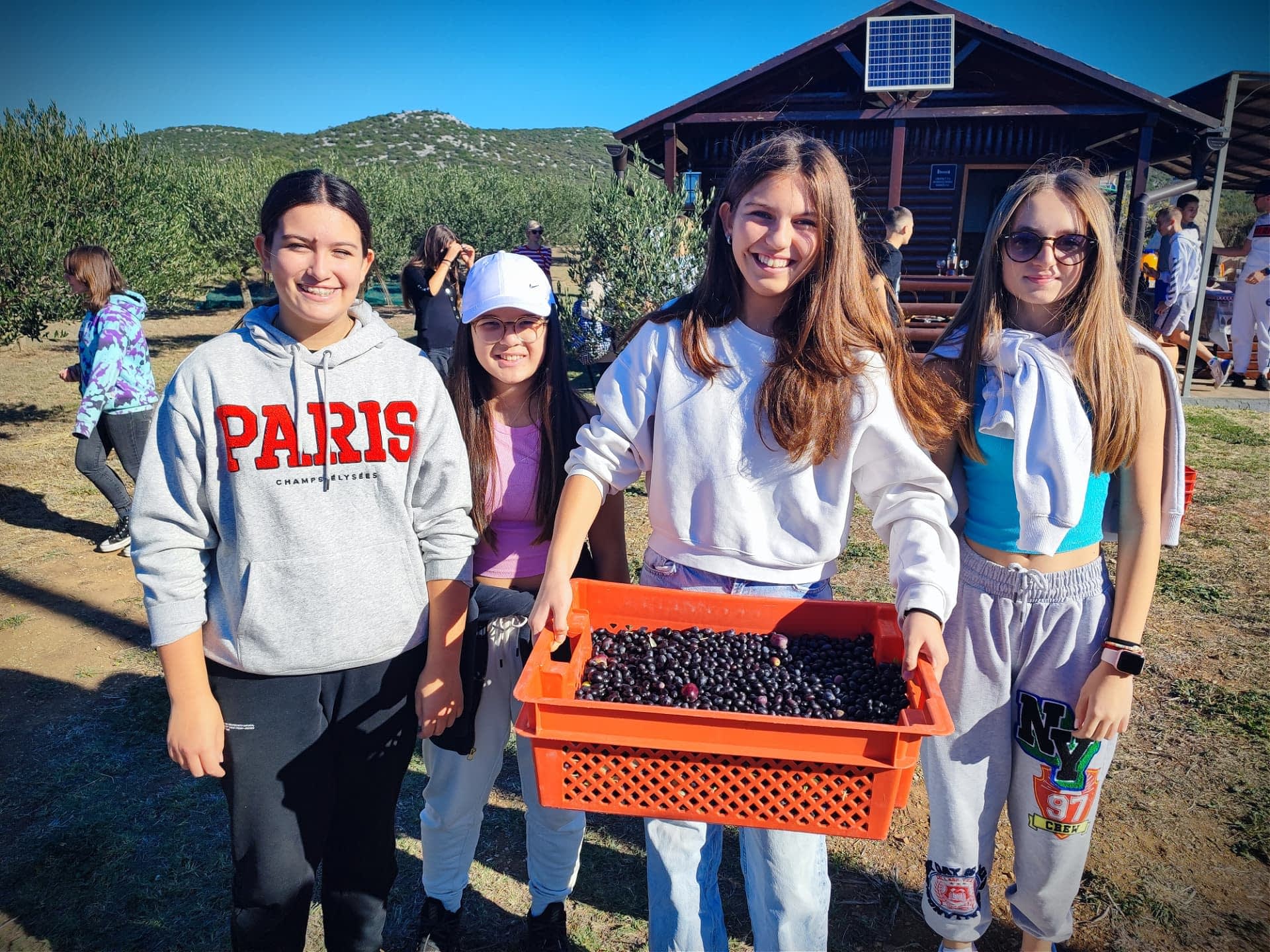 Remembering his father's words, Uroda con­tin­ued in his foot­steps, ded­i­cat­ing his free time to olive grow­ing and soon started pro­duc­ing extra vir­gin olive oil.
He received his first recog­ni­tion four years ago at a local com­pe­ti­tion in Vodice, where he won a gold medal. He won another two years later.
Last year, he earned a Gold Award at the NYIOOC World Olive Oil Competition, the world's largest olive oil qual­ity com­pe­ti­tion.
When the vis­it­ing stu­dents asked him how win­ning the award felt, Uroda responded: ​"Incredible. It's like win­ning the UEFA Champions League or climb­ing Mount Everest."
The har­vest is under­way in his dry­wall-sur­rounded olive grove, which boasts 354 Oblica, Lastovka and Leccina trees. Uroda expects to har­vest about two tons of fruit, yield­ing about 450 to 500 liters of oil.
Taking advan­tage of the scenic loca­tion of his olive grove, Uroda has also built a guest house for tourists.
"We built it for our­selves, for the fam­ily, and then, two years ago, when we received the nec­es­sary approvals, we offered it to tourists through Airbnb," he said. ​"The response was beyond expec­ta­tions."
Uroda said guests had been delighted, adding they are attracted by the olive grove, the prox­im­ity to the sea and the untouched wilder­ness around Pirovac. Some guests even vol­un­teer to help with the har­vest.
In the first year, OPG Uroda booked 75 overnight stays and received the pres­ti­gious Superhost title, awarded to the plat­for­m's best-per­form­ing prop­er­ties. This year, the num­ber of guests has dou­bled, and the sea­son is still going.
"In addi­tion to the stay, we allow our guests to taste and buy our oil," Uroda said. ​"Not a sin­gle pair of guests have left with­out oil."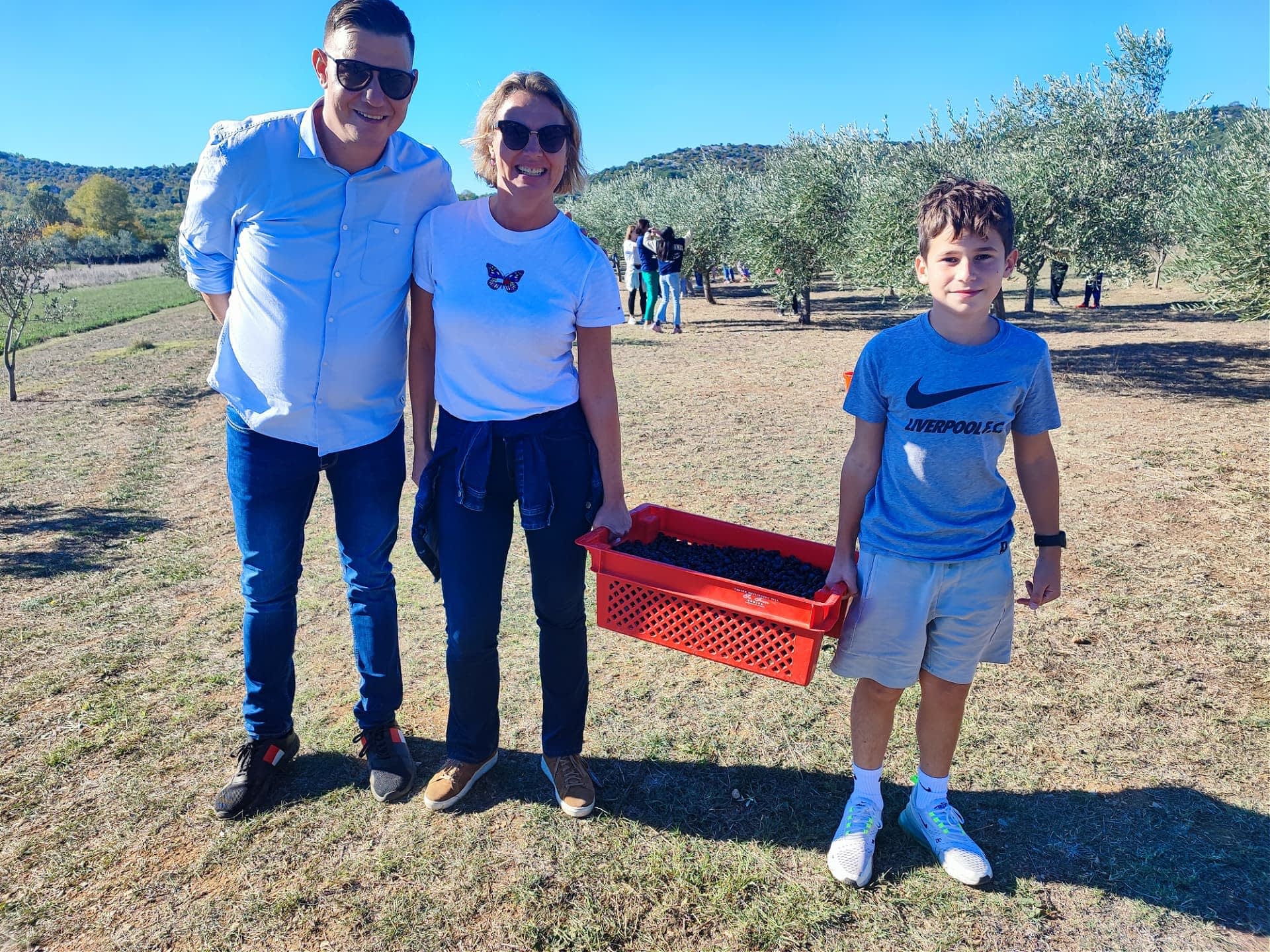 As the har­vest con­tin­ues, Uroda said his oils would start enter­ing restau­rants and hotels. He also plans on sell­ing them through an e‑commerce plat­form. ​"I believe that our busi­ness in olive grow­ing will only go for­ward," he said.
Meanwhile, in the olive groves, the stu­dents and local work­ers man­aged to har­vest 350 kilo­grams of olives by hand before going to the mill to watch the trans­for­ma­tion process.
Tomislav Duvnjak, an award-win­ning pro­ducer, runs the mill and was very sat­is­fied with the inter­est the stu­dents showed in the process.
"I believe that peo­ple should be edu­cated from a young age," he said. ​"Until now, ele­men­tary school stu­dents have come to us, even from kinder­gartens in Vodice and neigh­bor­ing towns. This is the first time from Zagreb."
After observ­ing the entirety of the milling process, the stu­dents received a bot­tle of freshly-pro­duced extra vir­gin olive oil to take home.
Uroda also used the moment to announce his plans to enter the 2023 NYIOOC World Olive Oil Competition with the same batch.
"This is a won­der­ful exam­ple of how to build olive cul­ture," added Ivica Vlatković, an award-win­ning pro­ducer and pres­i­dent of the Zadar County Olive Growers Association, who was also in atten­dance.
---